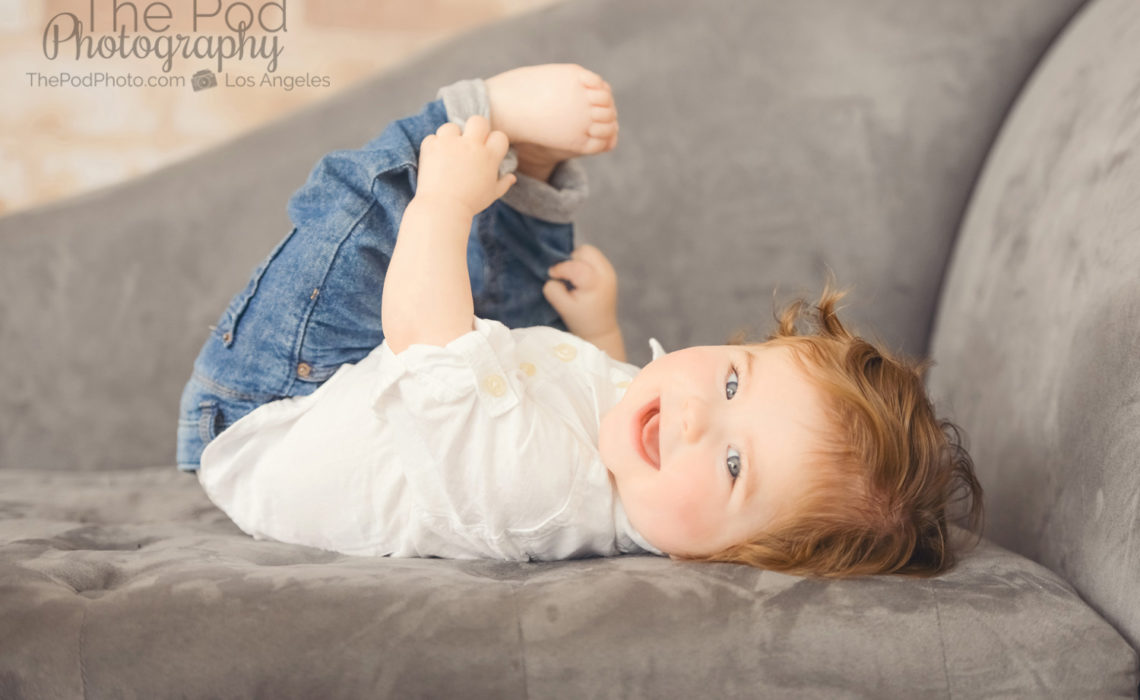 In my professional opinion, six months is THE perfect age to take your family portraits!  Why, you ask?  Well for starters, it's just the cutest age on the planet (okay, well all ages have their super cute things that I love, but this age is my favorite!)  I always recommend documenting your family at this six month milestone, and here's a few reasons why:
A lot of first-time parents don't want to document family portraits at the newborn phase.  You're tired, sleep-deprived and still adjusting to life with a new little one!  So sometimes, taking pretty pictures of yourself is the last thing on your mind!
Doing family portraits at the one year milestone can be very ambitious.  As babies get closer to that 12 month mark, they are getting more and more mobile – more interested in the world and less interested in hanging out with mom and dad!  At six months, babies are super happy just chillin' no matter where they are at!
One year portraits should also be more about the baby alone.  Here at our Redondo Beach studio, we do three different setups with first birthday sessions (classic look, cake smash, and splash), so doing family photos on top of that can be a lot for these little wiggle worms!
Take a look at some of our favorites from this Redondo Beach family photoshoot below!  So darn cute!
Give us a call at our Redondo Beach photography studio at 310-391-4500 to set up a consultation with your photographer and be sure to follow us on our Blog, Facebook, Instagram and Google+ to see what we've been up to, or explore our YouTube page for more!