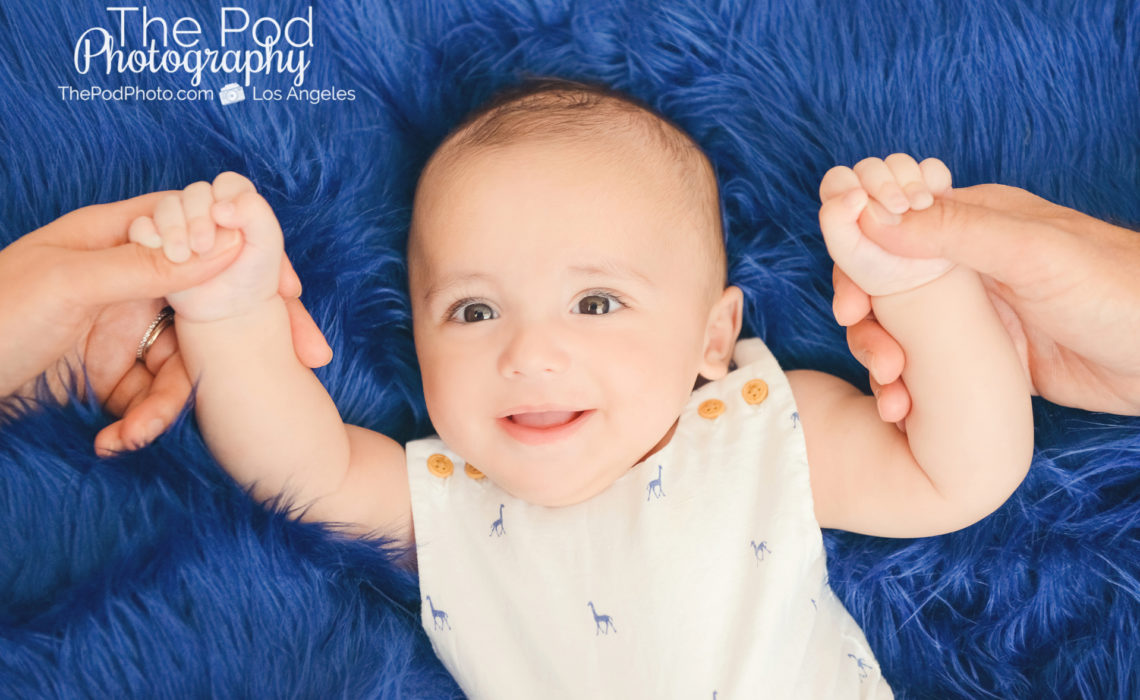 You have a new baby?! We know how much your life changes with a little one is an exciting roller coaster!
It's fun for us to share in your excitement! The best way to celebrate this amazing time in your life is booking a baby photo session with The Pod Photography at our Palos Verdes studio! We are big believers that you have done enough work for the past nine months to create this little miracle. During your photo shoot,  you deserve to sit back, relax. Our top notch baby photographer team expertly pose your baby like a champ on all their cute sets. In being fully here for you, we understand that during your baby's session, you can expect to relax in our beautiful lounge with comfy couches. Enjoy our wall artwork and albums while you sip a frothy cappuccino we are known for.
Your style is important to us, and that's why we create based on your taste before your session with a portrait consultation. Our Palos Verdes baby photographer designs for what timeless, classic wall art collection would look like in your family room or in your baby's nursery. The best part about the process is we design for you, with you! We take the guess work out of the mix with our custom design software. Just send us a picture of your walls at home  and we fit your wall art true to scale. Beautiful canvas, metals or framed pieces can brighten your home!
Explore this little munchkin's baby photoshoot and meet his sweet family during their cozy session!
Make sure to book your photo shoot before the holiday rush, and give us a call at 310-391-4500!  Be sure to follow us on our Blog, Facebook, Instagram and Google+ to see what we've been up to, or explore our YouTube page for more!