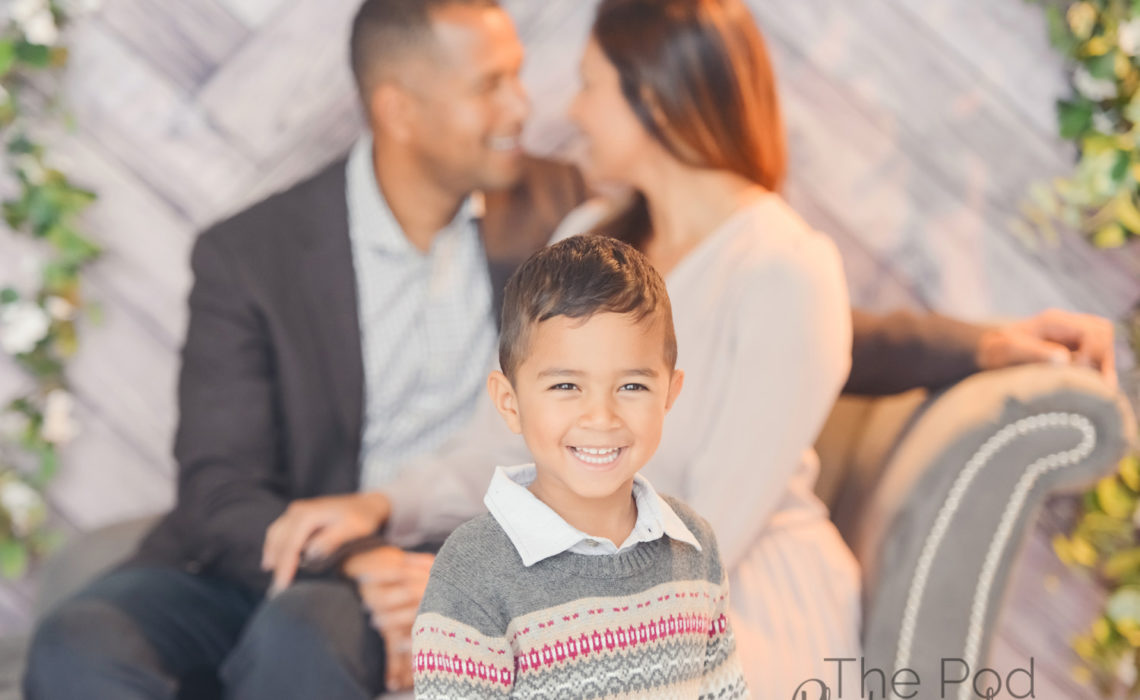 It's that time of year again…
…and we here at our Los Angeles Family Photography Studio know the importance of having those amazing family photos in time to send out to all of your loved ones!  To celebrate the season, we are practically giving away photo sessions this year and bringing back (by popular demand!), Holiday Card Mini Sessions!  Built into these custom, super-discounted sessions is over $900 off a regular session with us!  Don't miss this incredibly opportunity to have the BEST Los Angeles Family Photography studio capture your family's special memories!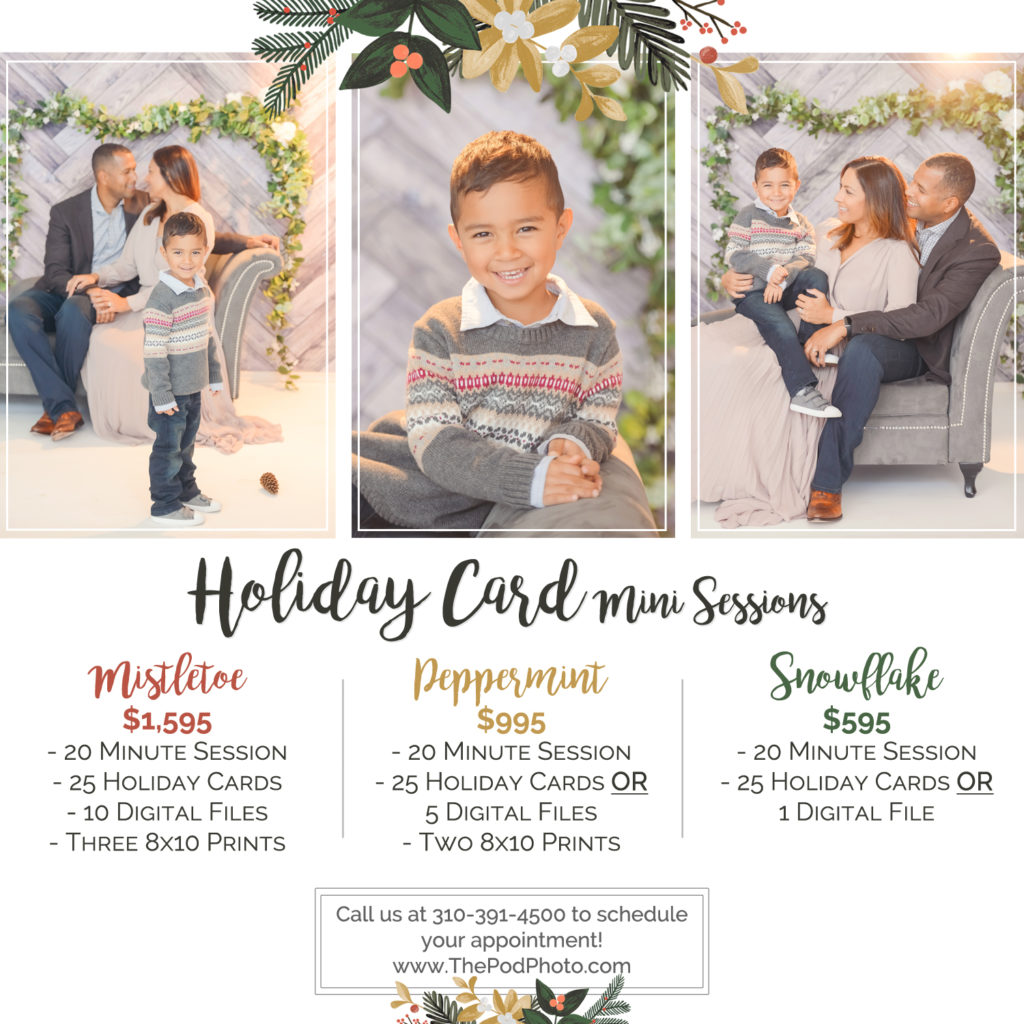 Holiday Card Mini Session Details:
Session must take place before 10/31/17 (we book up weeks in advance)
Children 7 months and older only (sitting on their own)
$100 extra weekend fee
In-studio and one outfit only
Special does not apply to previously booked sessions
No product substitutions
See what people are saying about their experience with us!
Our family loves The Pod Photography.  We have used them for all of our holiday photos, they help design our holiday cards and have photographed several family events.  Most recently, we did a family photo session in the park.  The session was in the afternoon, after school for our exhausted 3 year old, and I wasn't sure how we were going to keep our toddler happy enough to go along with it, but these girls know what they are doing and they know how to handle toddlers.  They managed to get so many amazing shots and the shoot only lasted an hour!  I wouldn't go anywhere else!
-Jennifer S.
People LOVE us!
Erika has been doing our daughter's photos since her birth 4 1/2 years ago. We can't imagine going anywhere else. We even lived out of state for a year, and flew in for her to do our holiday pictures.  Now we live an hour away, and are happy to make the drive!  The studio is gorgeous, and so much fun for our daughter, she loves all the backgrounds and accessories.  After our photo shoot today, she asked if she could go back tomorrow for another.  Erika is simply the loveliest person and so talented. We are incredibly grateful that we found her.  She also happens to have an amazing team!
-Stacie C.
…at 310-391-4500 to set up a consultation with your photographer and be sure to follow us on our Blog, Facebook, Instagram and Google+ to see what we've been up to, or explore our YouTube page for more!