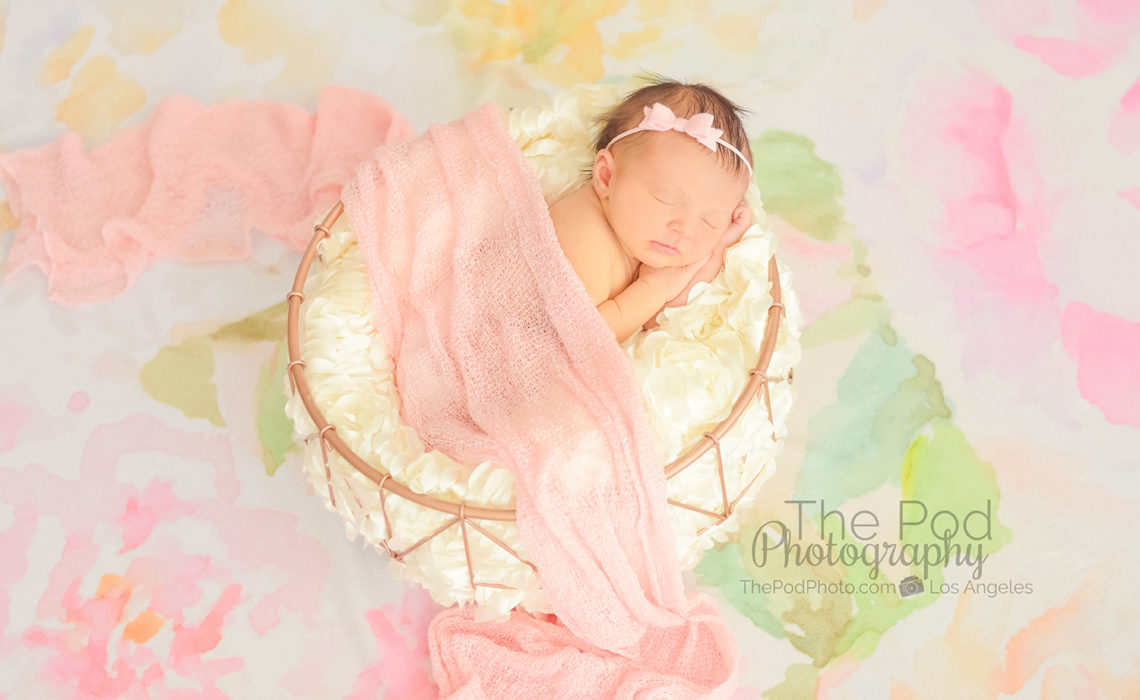 Why Our Newborn Baby Photography Studio is in the perfect location:
We absolutely love this city, and our Culver City Newborn Baby Photographer, Erika, is actually a native of the town. "The Culver City photo studio is actually our third location" tells Erika "and when I was looking for the perfect place for our new studio I had my eye on Culver City from the beginning."  The families who hire us for their family's baby, first birthday cake smash and kids photography come from all over Los Angeles – but one of the things we consistently hear is "wow, you are so close to us!" The reason for this is, of course, the central location of Cuvler City. It's 20 minutes from Santa Monica, 20 minutes from Manhattan Beach, 20 minutes from Downtown LA and 20 minutes from the San Fernando Valley.
It was love at first sight when we stepped into the photo studio!
We looked at a lot of locations before selecting this photo studio. There were a lot of prerequisites for the perfect space: it needed tall ceilings since we do so many family pictures, we needed lots of directional natural light since we photograph newborn babies, and we needed a lot of square footage so that we would have a private client lounge for our families to change, get ready and chill in during their photo shoot plus a fabulous ordering room for people to see their finished pictures. When we walked into this space at 4327 Sepulveda Blvd. in 2011 and saw the open floor plan and then the separated rooms in the back we know this was the one!
Life in our Studio Since we Moved in in 2011
We have done quite extensive renovation of our studio over the years and continue to strive for the best light quality and luxurious experience for our clients. We have added many new features like our "Splash Set" which is the cutest little bathtub on a mini bathroom set where we do the second half of kids' pictures after their first birthday cake smash pictures. Kids never love the sticky feeling of frosting on their hands and body, and when we put them in the warm, sudsy tub after those pictures they love to splash and get wet on the Splash Set.
For our newborn photography, our Culver City Newborn Baby Photographer continues to add to our extensive prop collection. In addition to the cutest baby buckets, baskets, backgrounds and fabrics – we area also always adding to our headband and hat wardrobe. We think there is nothing cuter than a baby dressed in a sweet outfit wearing a darling little hat or headband as an accessory on their head!
As you can imagine, we photograph families at the studio everyday and for them we have built custom stages with large backdrops so that we can accommodate new families with just an infant or large extended family groups. Improving our studio is our passion, and we literally come up with new ideas everyday of how we can continue to service our clients better and create an unforgettable portrait experience for them.
Get in touch with your Culver City Newborn Baby Photographer!
We always enjoy hearing from people about their photography needs, and we would love to hear from you too! Feel free to visit our website http://www.thepodphoto.com to learn more about our newborn baby photography, first birthday cake smash photographer and family pictures. We can talk to you about creating a personalized experience either by making your family a custom set, or coaching you on the perfect outfits to wear. If you want to chat, give us a call at 310-391-4500 to either set a phone consultation with your photographer, or we love giving studio tours and meeting you in person before the shoot.