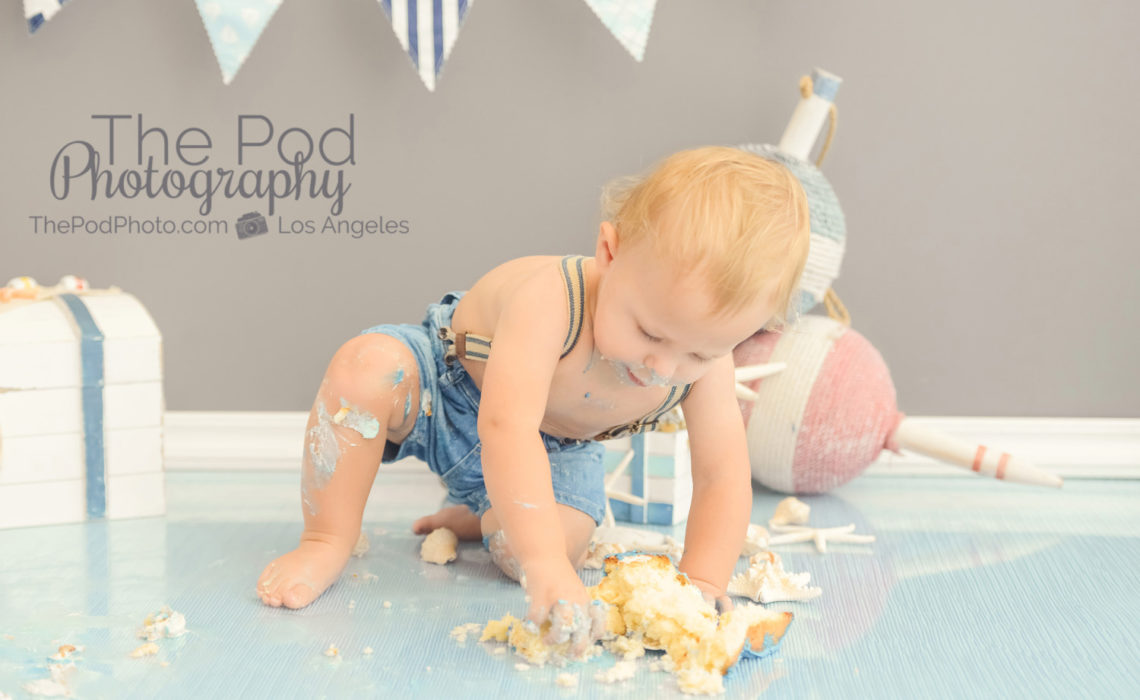 The Cake Smash Photo Session
Your baby is turning ONE!  My, how time has flown by!  There have been so many milestones to document along the way! Tummy time, sitting up, the half year mark, standing up, and maybe even walking!  But now is the time to capture this one year milestone with the best cake smash photo session in Los Angeles!  You've been searching for the best photos, the best price, the perfect match to your party theme… but your looking can stop!  Let us be the ones to capture this priceless moment and give you an experience that you will never forget.
Being one of the top five photography studios in Los Angeles, yes, our prices are not the lowest in town.  And we can absolutely assure you that you are getting the most for your money by going with The Pod Photography.  If you truly want the best cake smash photo session in Los Angeles, give us a call at 310-391-4500 and start planning your session today!
Here's what one mom had to say on Yelp about her experience with us:
I had a great experience at Pod!! I took my one year old boy for smash & splash. He got a bit fussy at the later half of the session. The ladies were so amazing and they handled my baby with such patience and care. Most importantly, the photos came out great!! Leah made us look fabulous and I'm amazed how professional they are. I'll definitely come back for another shoot when my son grows up to a toddler. Thanks, Pod!
-Mia Z.
With our rockstar team, we have all kinds of tricks to help fussy babies have a good time for their session.  From peek-a-boos and sing-a-longs, to clapping, bubbles, and puppets, we are pros at getting those authentic smiles.  Let our Los Angeles photography team do all the hard work and watch your baby be a little model!
Give us a call at 310-391-4500 to set up a consultation with your photographer and be sure to follow us on our Blog, Facebook, Instagram and Google+ to see what we've been up to, or explore our YouTube page for more!