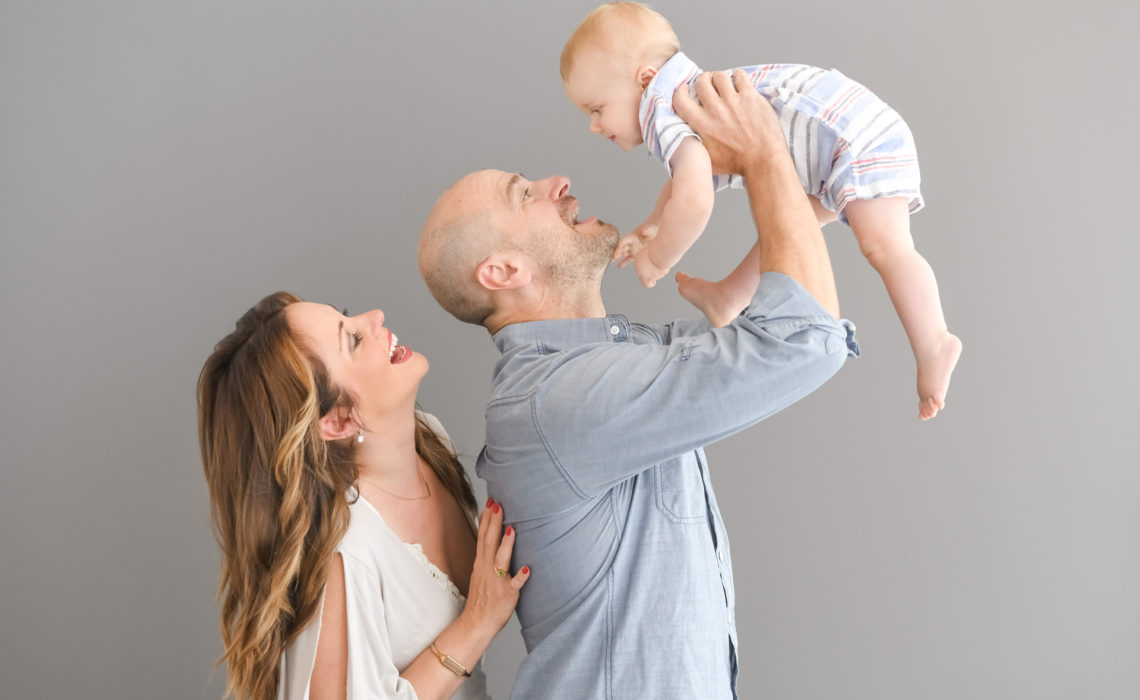 El Segundo First Birthday Photography
This El Segundo First Birthday Photography session was such a blast!  We had so much fun bringing Baby Maximilian's nursery colors and theme into the photoshoot!  While planning his cake smash session, there wasn't any particular theme that the family wanted to do.  So instead, we incorporated the colors of baby's bedroom!  Mom sent us a few pictures of his super-cute bohemian boy bedroom and we fell in love with the West Elm rug in the middle of his room.
Mom loved the idea of having Baby Max in some simple overalls – just keeping him in that classic, All-American Boy style.  And Dad even brought in a big jar of his matchbox cars from when he was a kid!  It was super cute.  And speaking of cute… his cake!!  Our favorite local bakery, Top Tier Treats always does such an amazing job creating custom smash cakes for our El Segundo First Birthday Photography sessions.  The owner, Jamaica, brought the exact colors and patterns from the West Elm rug right into the 4 inch cake!  And then we topped it off with a little "Wild One" cake topper and some feathers that we got on Etsy.
After the Cake Smash
After the cake smash, of course, we must clean up!  This is always our favorite part of an El Segundo First Birthday Photography session.  Babies go so crazy for the bathtub! And Max was smiling up a storm!  He loved splashing in the water, investigating the bubbles and playing with the rubber duckies.
But Mom and Dad wanted in on some of the fun as well!  Before jumping into all of Max's solo portraits, we captured a few great family portraits as well.  Max arrived wearing the cutest little striped onesie and Mom & Dad coordinated so beautifully.  We love the classic colors for their family photos!
Give us a call at 310-391-4500 to set up a consultation with your El Segundo photographer.  Follow us on our Blog, Facebook, Instagram and Google+ to see what we've been up to, or explore our YouTube page for more!