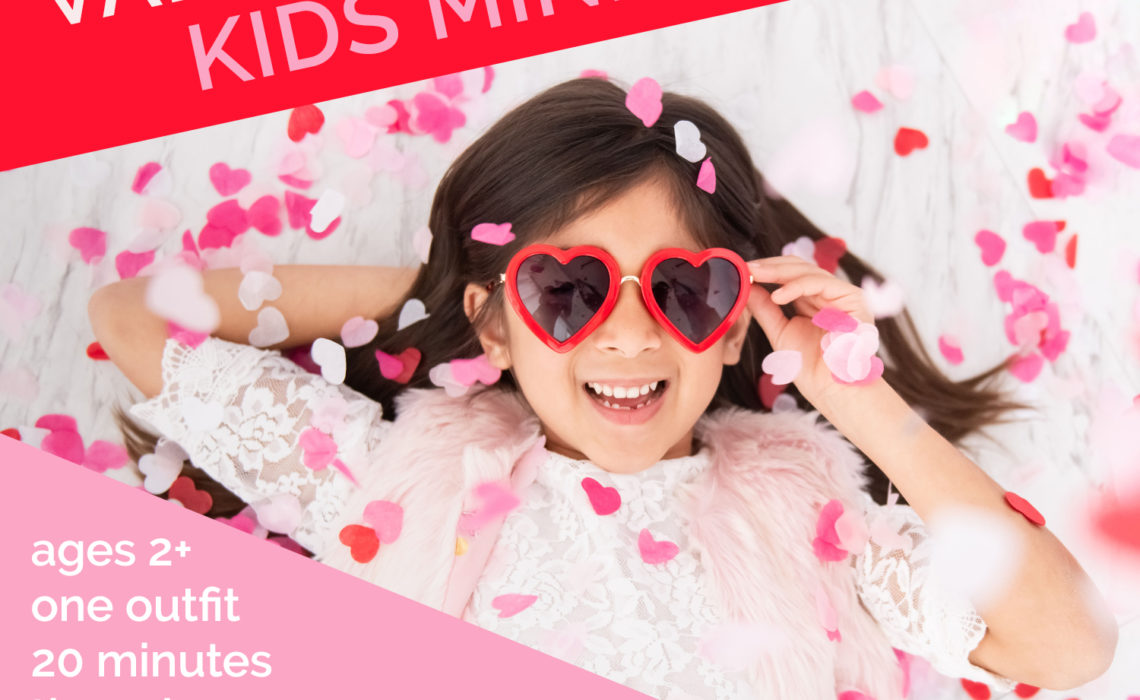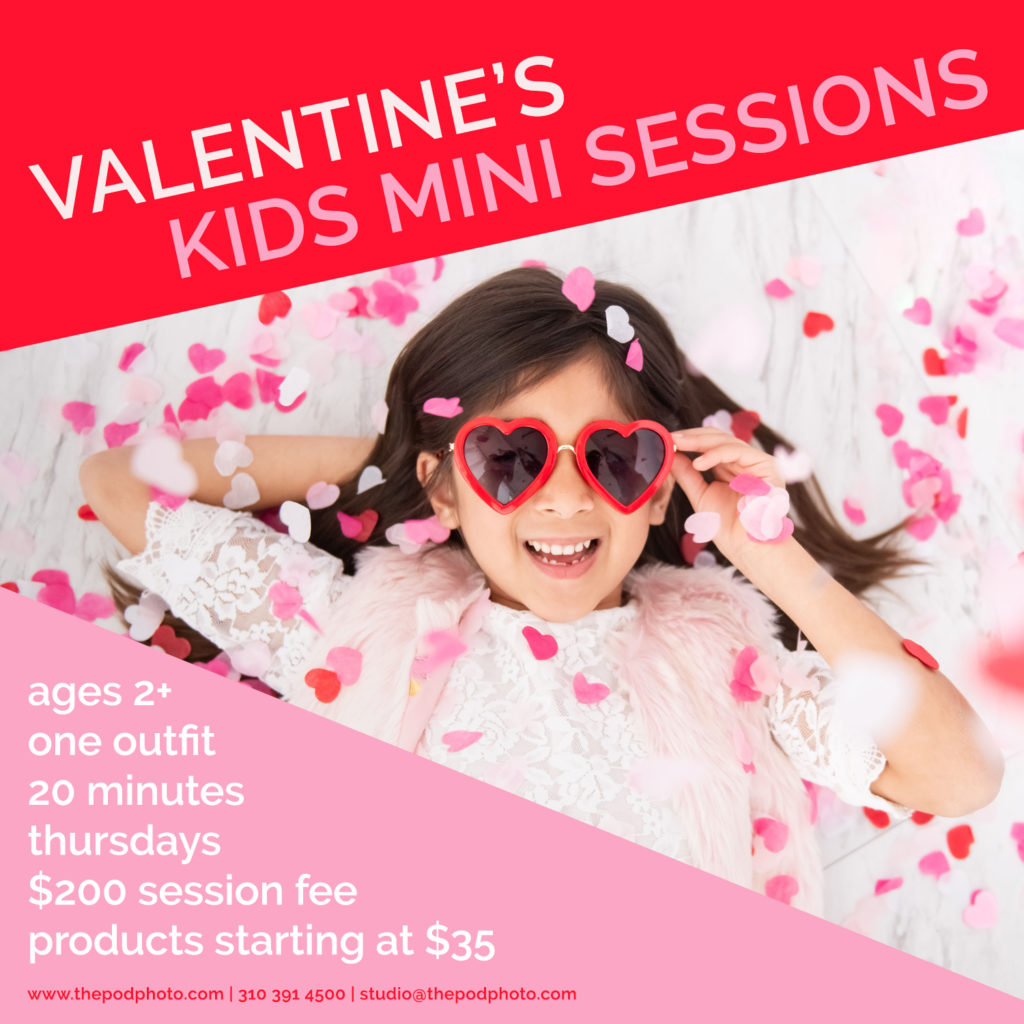 Spread Love this season with fresh, fun photos of your favorite Sweetie! Photo Sessions on the Limited edition Valentine's Set are going on now through February 14, 2019. Mini Sessions on the seasonal set are 20 minutes long, in one outfit, and are on Thursday afternoons. Since these are shorter photo sessions, they are for children two years and older. For babies and family sessions – we are happy to book a regular session for you. Find our investment and other details on our website here.
The set is super clean and modern – with a white background made up of over 115 individual card envelopes. The texture created by these envelopes is subtle, but still adds a fun graphic vibe. We have been loving the look of bold colors against the set. Blacks, reds, and other poppy colors help kids stand out against the background. We also have a super cute pair of heart sunglasses that are the prefect accessory for your child's pictures. As the top children's portraits studio in Los Angeles, we also have an extensive wardrobe of tops, bottoms, dresses and cute accessories that your family can use during their photo shoot.

Interested in our Valentine's kids mini sessions and having us document your kiddo?  Give us a call at our professional photography studio at 310-391-4500 to set up a consultation with your Los Angeles photographer.  Or, if you're interested in finding out more about a full session with us, check out our website at www.ThePodPhoto.com.  Be sure to also follow us on our Blog, Facebook, Instagram and Google+ to see what we've been up to, or explore our YouTube page for more!