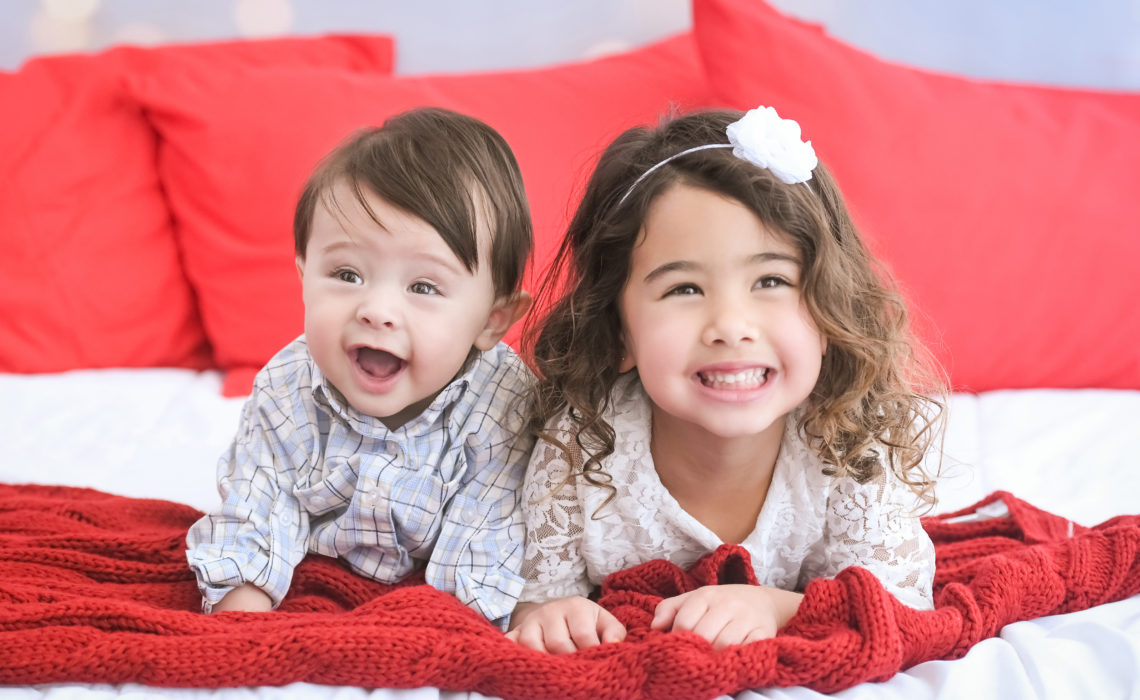 Holiday Family Portraits
With Christmas only one week away, we have been super busy with holiday family portraits at our Los Angeles portrait studio!  We've had so much fun creating custom holiday set for our Los Angeles clients that we are more in the holiday spirit than ever!  But the most fun of all is seeing all of the families that come every year.  It's truly amazing how quickly kids can grow in just a year!  And siblings can be added!
For this super-fun family below, we couldn't believe how much had changed!  Miss Olivia was so grown up and excited for her photos.  Plus, she had a new little brother to share with us!  And boy, was she excited to be a big sister!  Baby Aldo was such a little ham, smiling for every single photo and even showing us how strong he sits up on his own!  They did a great job coordinating outfits this year for their holiday family portraits.
Holiday Family Portraits
Our family loves The Pod Photography.  We have used them for all of our holiday family portraits, they help design our holiday cards and have photographed several family events.  Most recently, we did a family photo session in the park.  The session was in the afternoon, after school for our exhausted 3 year old, and I wasn't sure how we were going to keep our toddler happy enough to go along with it, but these girls know what they are doing and they know how to handle toddlers.  They managed to get so many amazing shots and the shoot only lasted an hour!  I wouldn't go anywhere else!
Give us a call at 310-391-4500 to set up a consultation with your Los Angeles photographer.  Be sure to follow us on our Blog, Facebook, Instagram and Google+ to see what we've been up to, or explore our YouTube page for more!