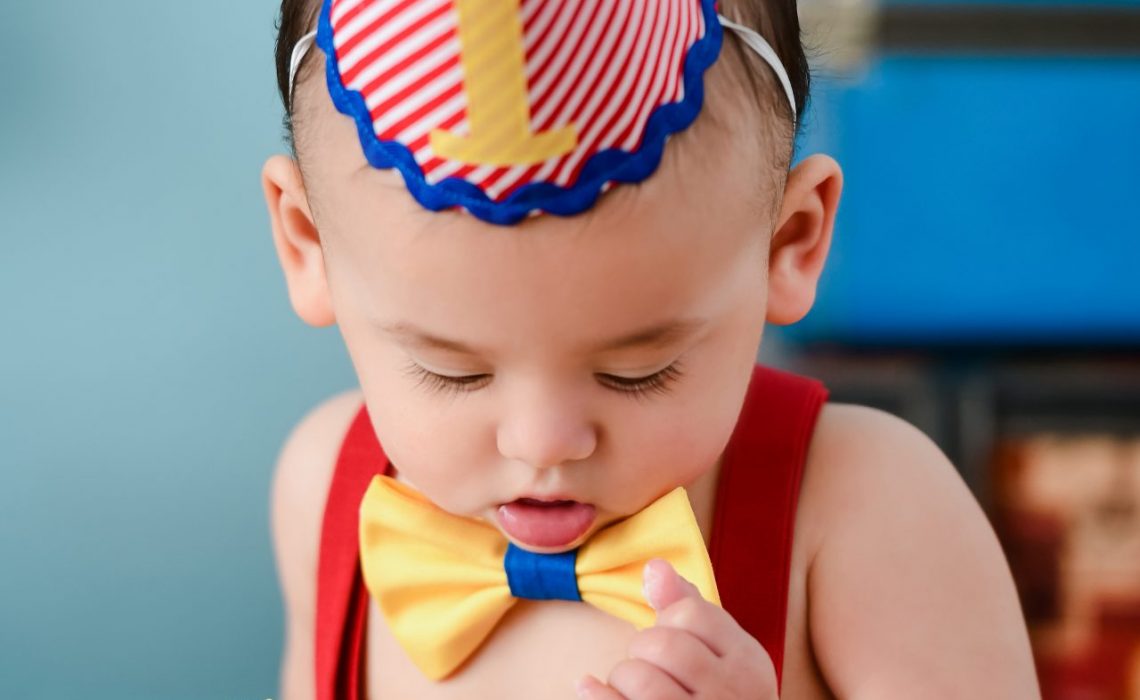 Circus First Birthday
For this little man turning one, mom wanted a circus first birthday party. And we love the backstory behind it!
Believe it or not, this little guy is baby #3 in the family, and his story is so unique! Let's back up to three years ago when Mom & Dad were trying to get pregnant. After a couple of tries, it wasn't quite working out. And so, they chose to adopt a beautiful baby girl! Well, surprise! During the adoption process, they got pregnant! And with their three month old adopted baby girl, they now had a newborn baby boy PLUS a three month old baby girl! WHAT!?
Fast forward and the "twins" (what I like to call them), are two years old and then… Bam! Here comes baby #3! But this little guy made no ordinary entrance into the world! Born at 24 weeks old and weighing only 1 pound, Baby Oliver arrived! And to make their story even crazier, you would expect to have a couple of health issues going on with such an early delivery. But not Baby Oliver. Not a single thing to worry about with him! With pristine health and a personality that just shouts, "Here I am, world!!" this little dude is in PERFECT health.
So, hence the theme. Mom says they call their family "The Circus," and so, a circus first birthday was just the perfect theme for his big milestone. And it's not just his milestone alone! The whole family had been through such a whirlwind, and so it was an incredibly special milestone for everyone!
What's YOUR family's story?
Give us a call at 310-391-4500 to set up a consultation with your photographer and start planning your session today! Whatever your party theme is, whether its' a circus first birthday or not, we bring your vision to life! Be sure to follow us on our Blog, Facebook and Instagram to see what we've been up to, or explore our YouTube page for more!