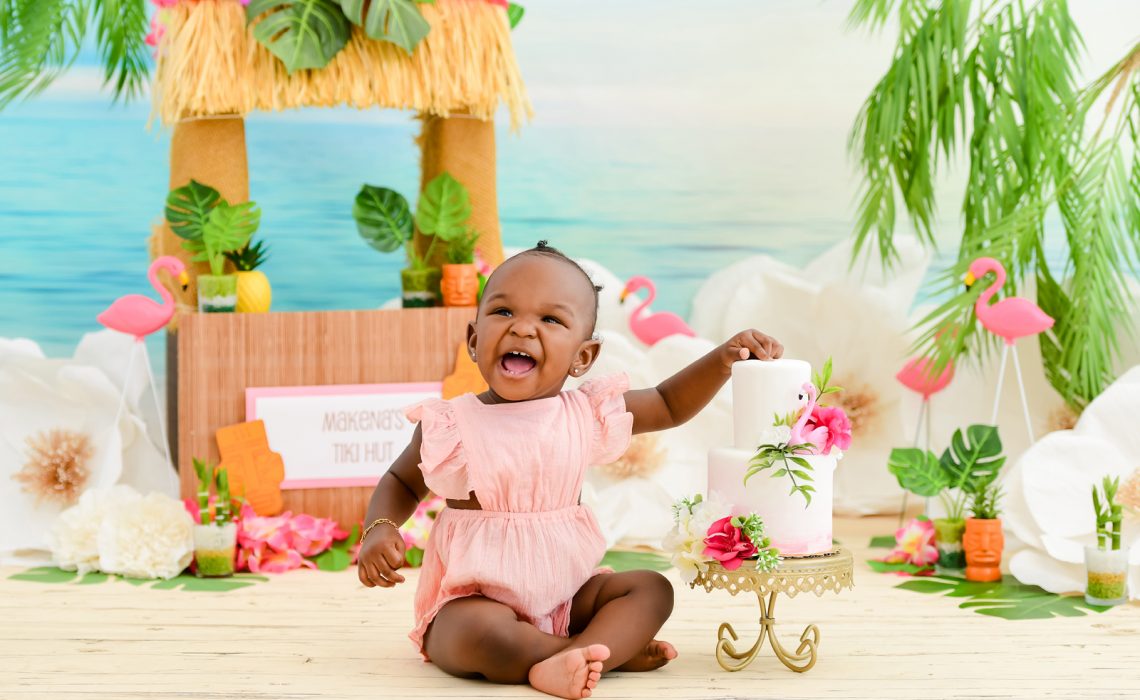 Luau Theme First Birthday
Summer is officially "over," but here in Los Angeles, we're still experiencing the heat! And when you live somewhere as beautiful as we do, you can really have a Luau theme first birthday party no matter the time of year!
But us girls here at The Pod Photography are experiencing a little Summer nostalgia. So to cope with it, we thought we'd share some photos from one of our favorite shoots this Summer. This Luau theme first birthday session!
Right from the get go, we knew we were going to have so much fun on this first birthday shoot. With mom planning a Luau theme first birthday in Los Angeles for her baby girl, we wanted to create a super fun vibe for her photos! We did a ton of shopping and crafting to build this custom made Tiki Hut, and lots of research for the rest of the props. Even Target had these amazing mini faux succulents in their hot spot! Who doesn't love a good Target find!? Several hours of crafting and building later, we got it! This adorable, vibrant and fun Tiki Set!
Some of our favorites
This sweet baby girl had SO much personality, so we had many favorites to share. Take a look at a few of them here:
After our experience here, I can't imagine having gone anywhere else for our baby's 1st year photoshoot. Leah and the entire staff were so friendly and helpful. The communication and attention we got was impeccable. From our first phone call to the actual day of the shoot. We never felt rushed on the day of the shoot. They took their time and made it all about us while we were there.

Danny H.
Give us a call at 310-391-4500 to set up a consultation with your Los Angeles photographer. Be sure to follow us on our Blog, Facebook and Instagram to see what we've been up to, or explore our YouTube page for more!