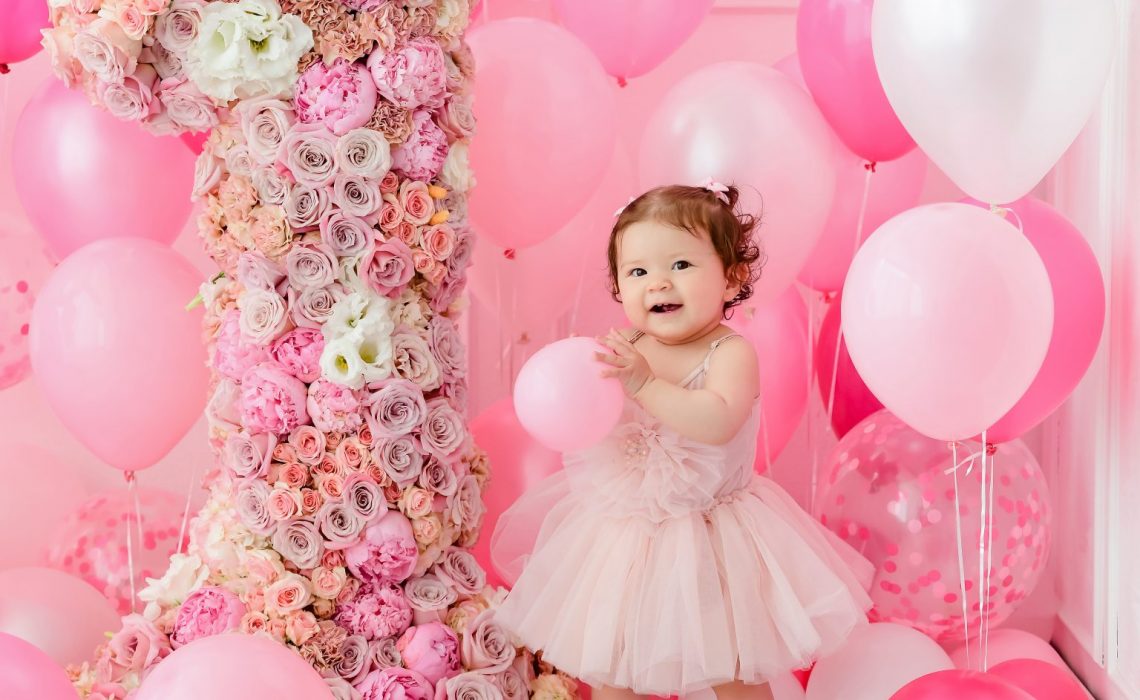 First Birthday Portraits
When it comes to first birthday portraits, there are so many options for themes! Especially if you have a little girl! If there is anything the world does not have a shortage of, it's adorable things for baby girls! Tutus, dresses, headbands, pearls, flowers, any every color and theme under the rainbow!
For this sweet girl, Mom had two visions she wanted us to bring to life. And we had so much fun creating these for her!
Breakfast at Tiffany's
Oh my gosh, we had SO MUCH FUN creating this theme for these first birthday portraits! With a little painted Tiffany's backdrop and authentic Tiffany & Co. boxes and bags, this set was sure to be perfection! Mom opted to buy her little love a tutu romper dress that was just darling. And the black sunglasses and white pearls completed the look!
Balloon Party
For the second look, Mom wanted over-the-top girly and festive! We first created a room full of balloons in shades of pink (including confetti balloons of course!) And then to add to the over-the-top look, Mom had this insanely beautiful real floral 1 created. Peonies and roses were the main flowers and in gorgeous shades of pink, blush and coral. We were obsessed – and the studio smelled divine!! These were certainly some of our very favorite first birthday portraits yet!
Book your Session!
Do you have a little one turning one soon? Give us a call at 310-391-4500 to set up a consultation with your photographer. We work one-on-one with you to create your perfect vision! Whether it's something we've done before that you have seen, or completely brand new and never done – we can make it! Be sure to also follow us on our Blog, Facebook and Instagram to see what we've been up to, or explore our YouTube page for more!