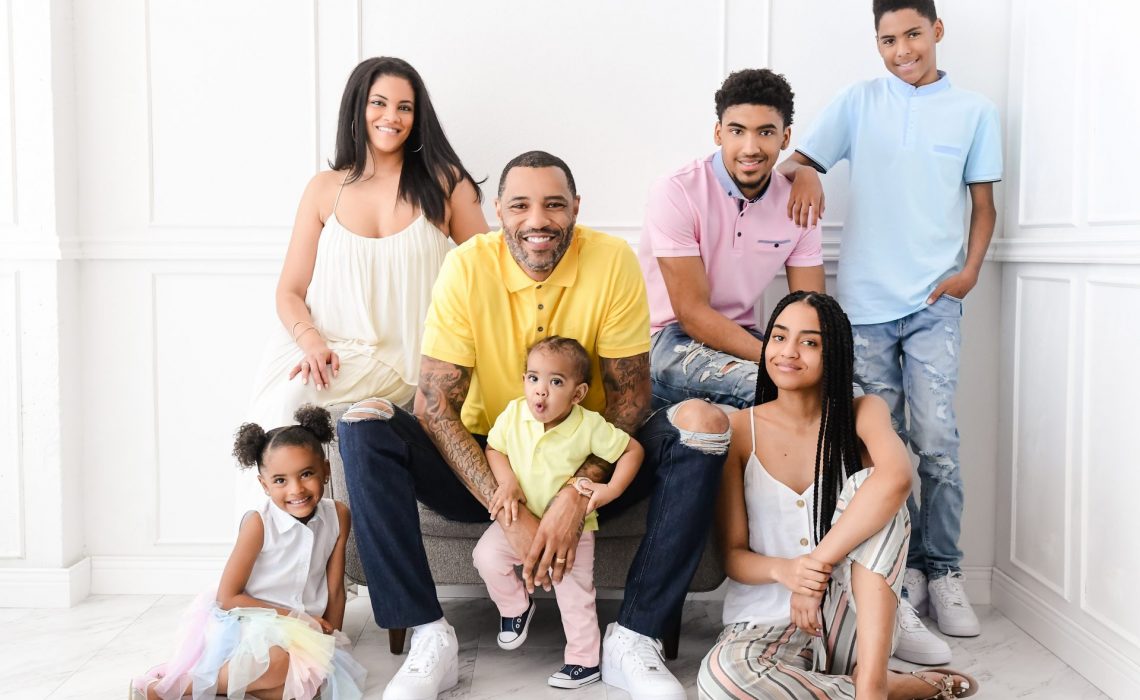 Classic Family Portraits
It may be the time of year for holiday photos, but that doesn't mean you've got to dress in red and green and have a Christmas tree in the background. Some of our best advice? Let's take some classic family portraits! Something that you can have around all year long, that makes beautiful wall art, and also doesn't get dated in one month. Especially for big families like this one below, when it's already hard enough as it is to get everyone available on the same day.
What's cool with doing classic family portraits is that is doesn't necessarily mean that you can't do a Christmas or holiday card. Not at all! In fact, it may even give you more playful options for holiday cards!
For this family below, we coached them on wearing colors that are timeless, and something that they can hang up in their house. We loved that everyone coordinated beautifully without being totally matching. The pastel and light tones worked perfectly for these classic family portraits
Family Photos
We start off with the whole gang, doing a variety of setups. And then we started breaking it down into smaller categories, like Mom & Dad with just the young babies.
Personality & Variety
And then we like to play. Let's get all the kids together for some photos, all the boys, and then all the girls. Mom and her little nugget, Dad with the two little ones, and then Dad with his older kiddos. We love all the personality and the playfulness of this variety of images!
Individuals of the Kids
With a big family, it can be challenging to have your own moment to shine. That means, individual photos are a must! We captured each one of the older kids on the same family set which were gorgeous! And then for our one-year-old little guy, he was melting down quick! So rather than capturing his photos in his yellow shirt, mom opted to switch him up into his cake smash outfit. How adorable is his little suit?! It was great to be able to give the older kids a more mature look and then bring in the whimsy and fun into the baby's portraits!
Book Your Classic Family Portraits!
Give us a call at 310-391-4500 to set up a consultation with your photographer to set up your classic family portraits. Follow us on our Blog, Facebook and Instagram to see what we've been up to, or explore our YouTube page for more!