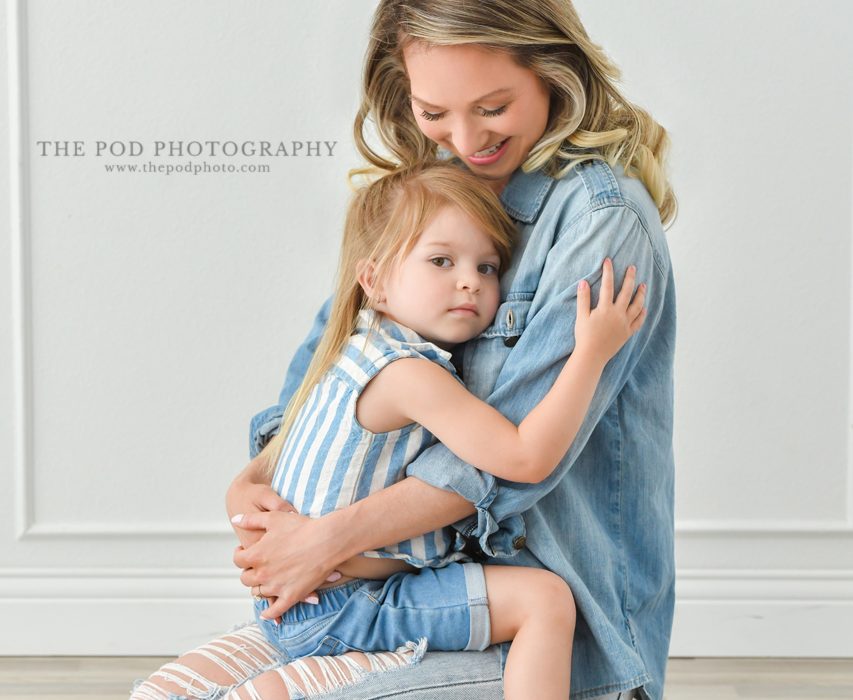 As photographers, it can be challenging to work with children on the set of a family portrait session. Making children feel comfortable is one of our top priorities here at The Pod Photography in Pasadena, California. Our professional photographers are some of the best! From the moment the family walks in the door, our photographers make the entire family feel right at home. First and foremost, they spend more time with the children, playing games and just doing kids' stuff! This helps ease the children's anxiety and makes for a fun-filled family portrait session. They also get to tour The Pod Photography studio and just be kids. This Casual Family Portrait Session was so much fun!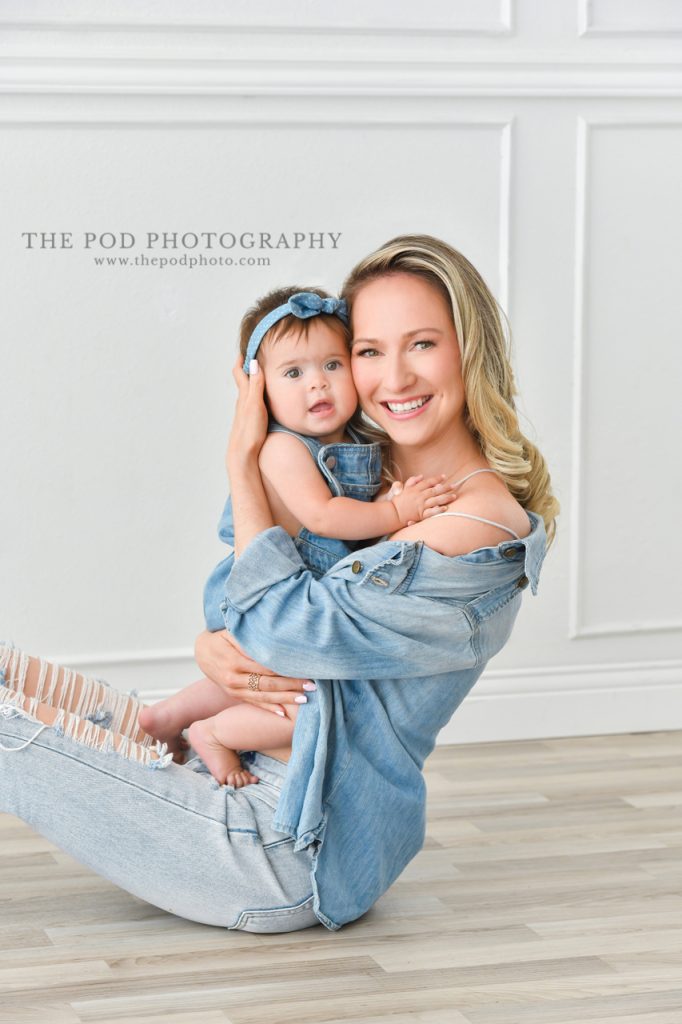 Working With Children
Having been in the photography business for quite some time, I have found that children feel more relaxed if they are dressed in outfits they would wear at home every day. Not only does it make them feel more at ease, but it also gives the portraits a more natural look and feel without having the stress of posing. Dressing kids comfortably makes a huge difference in how they react in front of the camera.
Casual Portrait Session Outfit Choice
The outfits for this family portrait session were casual and comfortable. Blue denim colors, comfortable shirts, and no shoes! Who doesn't love to go barefoot? No shoes required for this portrait session! Mom and Dad wore jeans and coordinating, comfortable tops. The girls wore cute denim-colored jumpers and shorts.
Portrait Session Backdrop
For the backdrop, we chose a minimal and simple white background. Nothing fancy here! Most of the shots were taken from the floor, which gave this family portrait session a natural family feel. As a parent, many of our fondest memories are made by playing with our children on the floor. The floor is where kids spend a huge amount of time playing, so this made it easier to capture just the right image.
Above all, you can see the bond that this family shares from the moment they stepped in front of the camera. From hugging and playing with mommy on the floor, or sitting on daddy's lap, these precious little girls were having the time of their lives.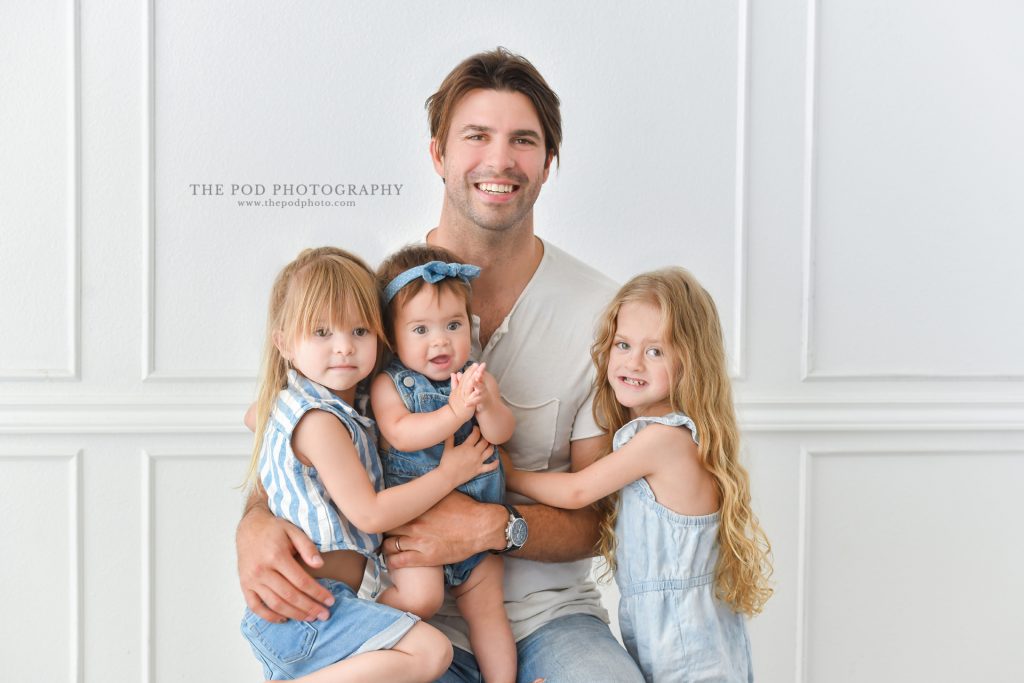 Family Portraits
Family portraits are so important. It's a great way to document precious memories that may soon be lost. Portraits are also an excellent way to relive memories and travel back in time once your children are older. Don't let these memories slip by!
In conclusion, please be sure to check out our website, The Pod Photography, and learn more about our family portrait sessions. Feel free to browse the site. There are many different portrait sessions to choose from. We are confident that there is a perfect one for you! Keep in mind that you can also create your very own themed portrait session. Once you book, we have a brainstorming session to determine what type of theme is perfect for you and your family.
Also, be sure to follow us on Facebook and Instagram. We also have a YouTube channel as well as a Pinterest account where we share all of our portrait sessions! Find one that inspires you and book with us today by calling 310-391-4500.