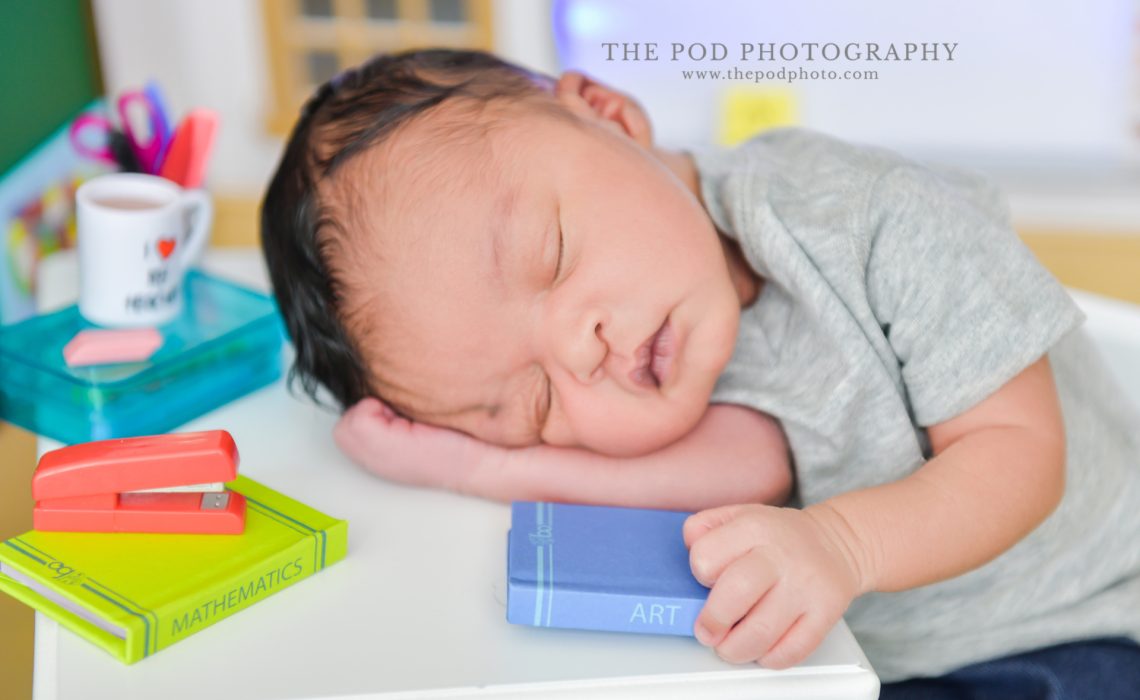 The birth of a baby is a special time for a family! Babies can grow and change in just a short period of time, and it's easy to forget the tiny details. Details like their little hands, feet, and adorable baby face can quickly vanish from our memories.  Portraits are a fantastic way to treasure them forever. Make it memorable with a custom set design hand created by our professional photographers at The Pod Photography. This newborn custom set design, School Days portrait session in our Brentwood, California studios, brought back memories of our old-school days!  Falling asleep in class and being the teacher's pet, of course.  This adorable newborn baby boy slept through the portrait session, making it perfect.
Custom Set Design School Classroom
We created a colorful and bright school classroom for this custom set design. Complete with a whiteboard and even a chalkboard! We added a colorful checkered floor and a shelf with interesting reading books. The cute yellow baskets contain all the school supplies this little one will need to have a successful day at school. The custom desk brings the classroom custom design set together. And of course, you have to have a teacher's gift to be the teacher's favorite! So, we added a cute mug that reads, "I love my teacher"! This little one read so much that he decided he needed a nap.
We added mini school books for a second shot and propped the baby up on his hands!  Is he just not the most adorable student?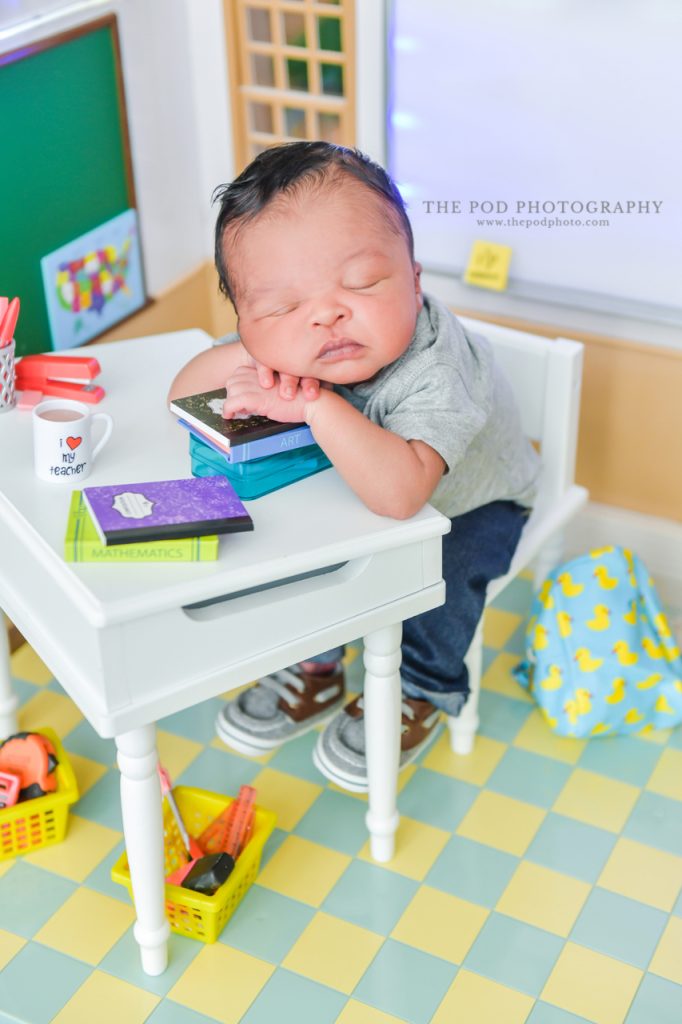 Newborn Outfit
The outfit of choice for this baby boy was blue jeans and a gray t-shirt, and check out those adorable shoes! Besides, you have to be comfortable when hanging out with friends!  Every school kid needs a bookbag to carry all the school supplies to school, so we added a cute blue bookbag with little ducks. Isn't it just the cutest thing?!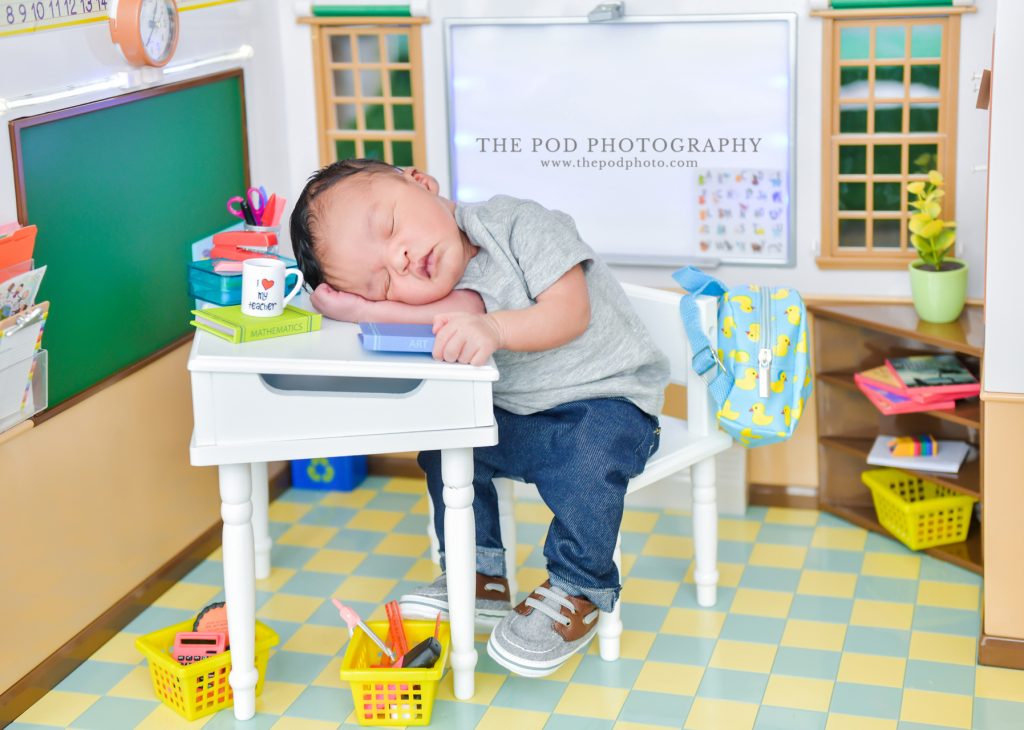 Your Session Planning Appointment
Do you have a vision you would like to bring to life in newborn portraits? We love creating custom design sets. At your planning session, we will get to know you and your style, likes, and dislikes. We take care of every detail.
Even if you have no idea what direction you would like to take with your portrait session, we will determine a unique custom set design based on your personality and likes! Maybe you're a sports fan, or you love to cook. Every portrait session is custom designed just for you and your newborn. There is no idea we can't bring to life!
Book With Us
To book your Newborn Custom Set Design School Days portrait session today, please call us at 310-391-4500 to schedule. Our professional photographer's service locations in southern California include Los Angeles, Hollywood, and Beverly Hills, just to name a few.
We also have a Facebook and Instagram page with stunning photos of our portrait sessions.  You can also check out our Pinterest page and  YouTube channel for more portrait inspiration.  Visit our website at ThePodPhoto.com for scheduling information, and portrait inspiration, and meet the photographers here at our luxury studio in Brentwood, California.
We look forward to meeting you and your newborn baby!