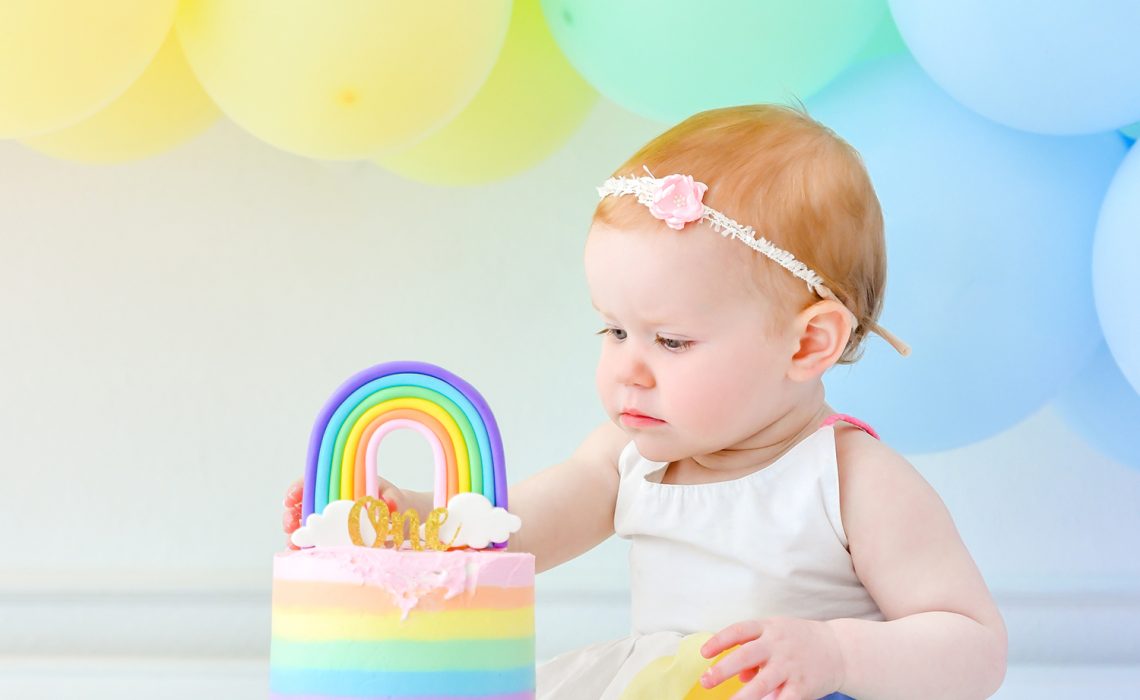 The Pod Photography studio has never seen so much color! This gorgeous Rainbow First Birthday Cake Smash Session was a hit. At the end of this rainbow was no pot of gold but a beautiful baby girl turning one year old! First Birthday Cake Smash Sessions are a great way to document this important milestone in your baby's life.
Our birthday babies come to The Pod Photography's luxury studio here in Los Angeles from all parts of southern California, including Hollywood, Culver City, Santa Monica, and Manhattan Beach, just to name a few.
First Birthday Baby Girl Cake Smash Session
We design our First Birthday Cake Smash Sessions to coordinate with your baby's birthday party theme. The photographers can create custom set designs for any birthday theme! One that coordinates with your theme but also shows your baby's personality. And these images are great to use as part of your party decor; how cool is that?
First Birthday Cake Smash Rainbow Custom Set Design
This First Birthday Baby Girl Cake Smash portrait session was all about rainbows!  Isn't this precious baby girl absolutely stunning?  Her gorgeous blue eyes and red hair stole our hearts!  She was a natural in front of the camera and was an absolute joy to work with.
To create a rainbow, our photographers used balloons. All the different pastel colors were perfect for this portrait session. Pastel colors in the shades of yellows, blues, purples, and pinks adorned the studio wall.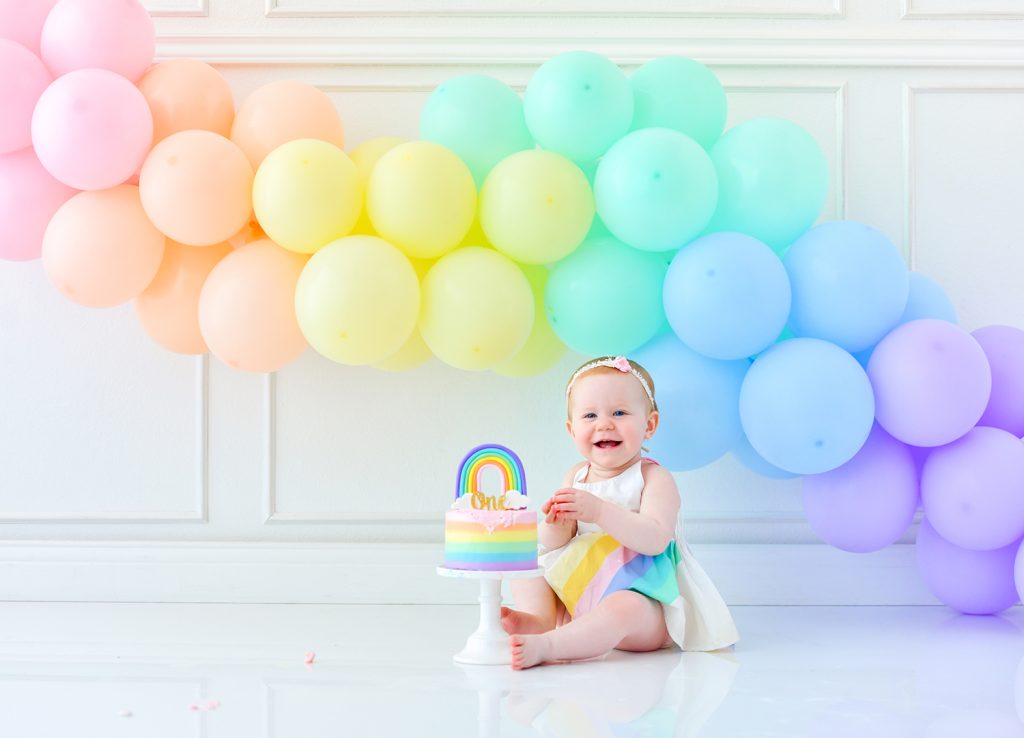 Using Different Props
Our photographers took several shots and used different props to change each set to achieve several different looks for each image.
We placed this precious baby girl on a mini-settee for the first shot.  Look at those sweet baby feet and that gorgeous smile!  Isn't she a bit classy and sassy?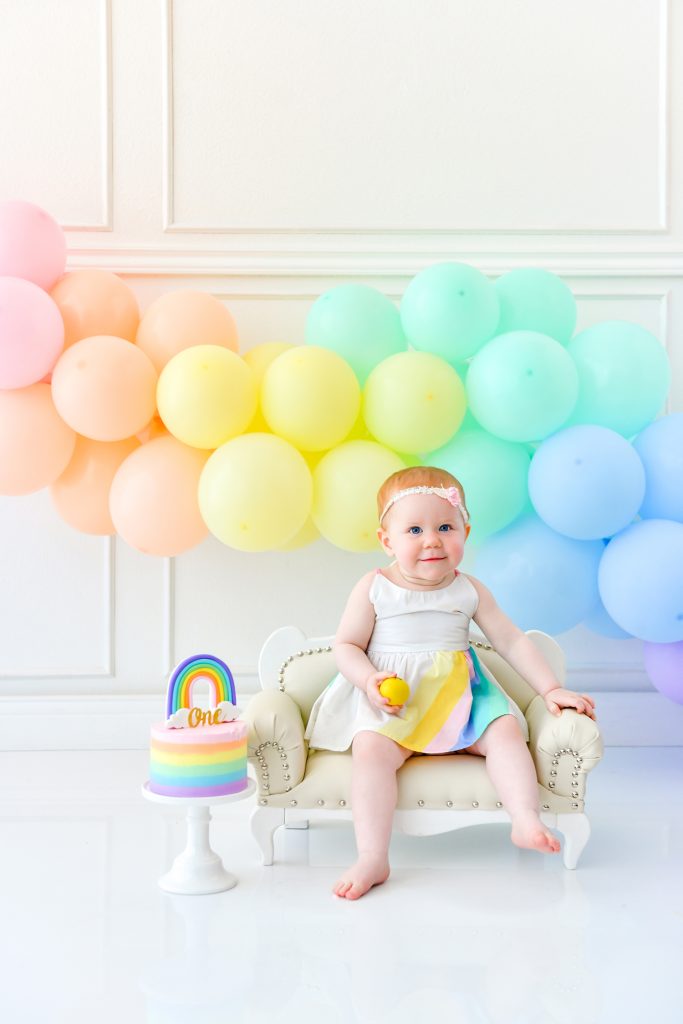 The second shot included baby being placed on a shaggy white rug.  A playful marquee sign which read "ONE" represents her achieving a significant milestone; turning one year old!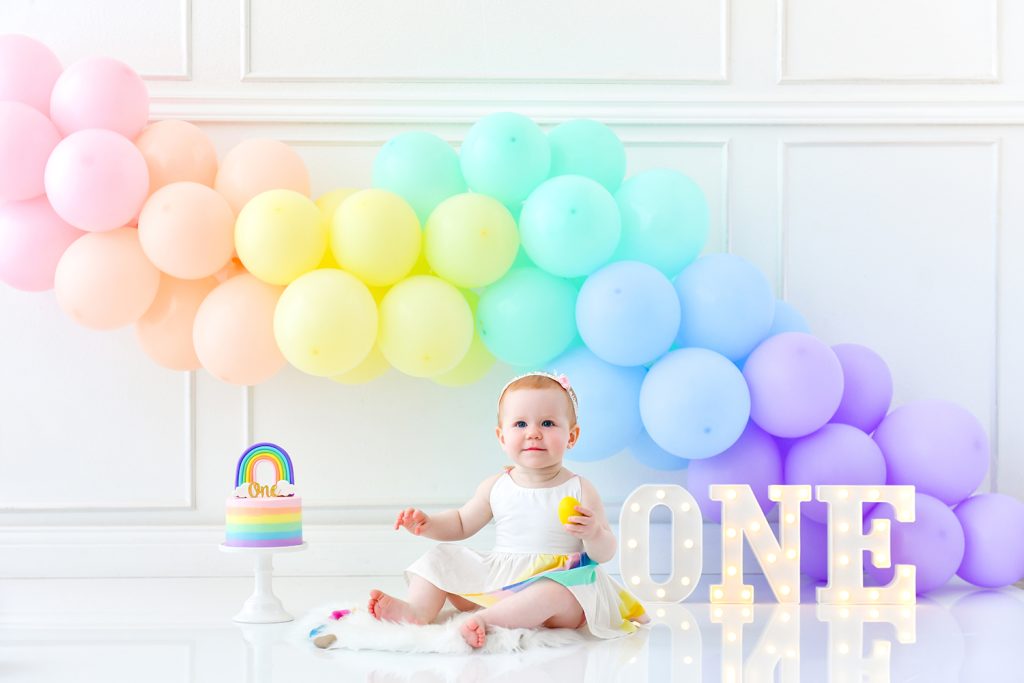 Cake Smash Mini Birthday Cake
Of course, you can't have a First Birthday Cake Smash Session without the birthday cake!  This mini smash cake was decorated in beautiful rainbow colors and a rainbow cake topper.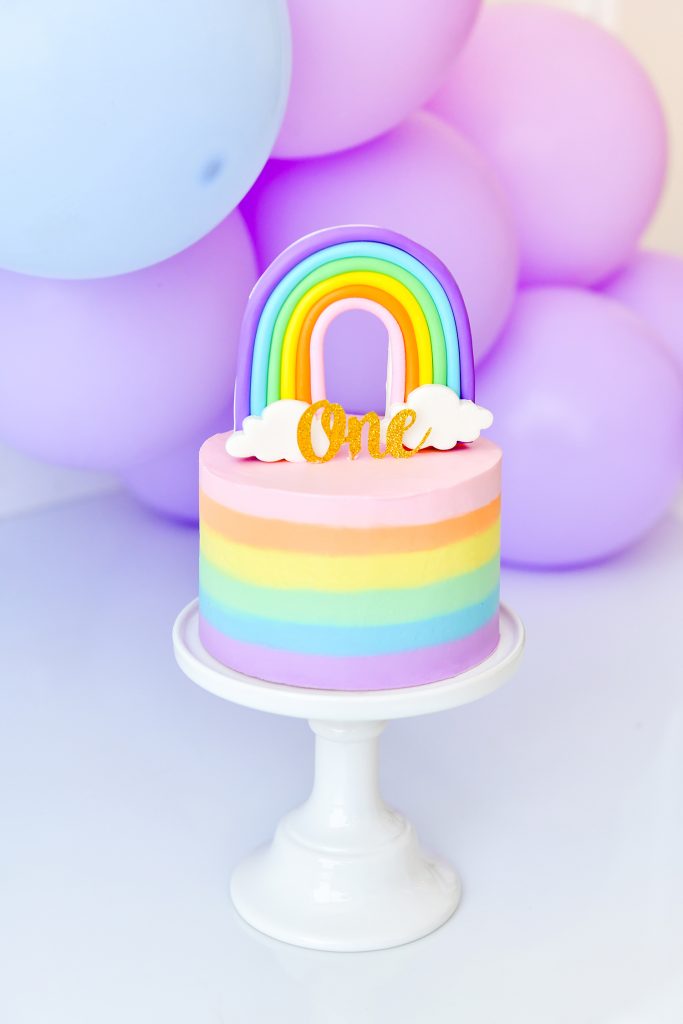 Up Close and Personal
Our photographers are excellent at capturing close-up shots.  This one, in particular, is an absolute fave!  It catches her beautiful blue eyes and red hair!  Absolutely stunning.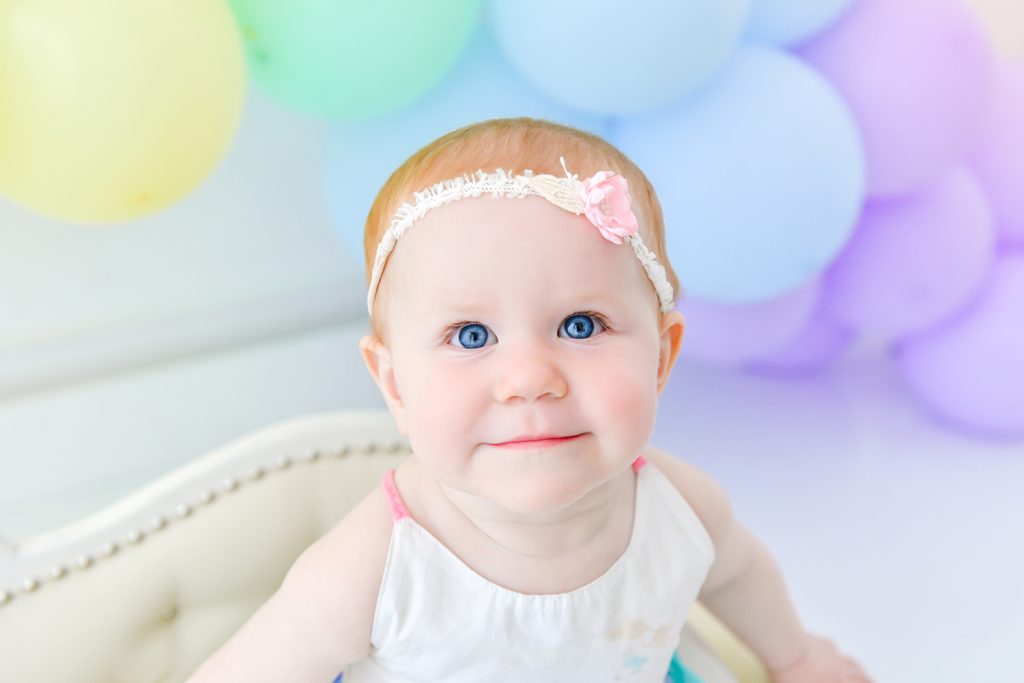 Baby Girls Outfit
Mom chose a cute yet simple dress with rainbow stripes at the bottom. She also chose a coordinating headband, and no shoes were required! We love showing off tiny baby feet!
If your baby will soon reach its one-year milestone, head to ThePodPhotography.com and let our professional photographers start creating your unique custom set design! We can't wait to work with you and your baby.
Follow Us
Follow The Pod Photography on Facebook and Instagram. We have a YouTube channel where you can see behind-the-scenes footage and our photographers at work. Follow our Pinterest page for beautiful portrait inspiration and custom set ideas! Create your own Pinterest board with inspiration and ideas to share with the photographers at your portrait consultation.