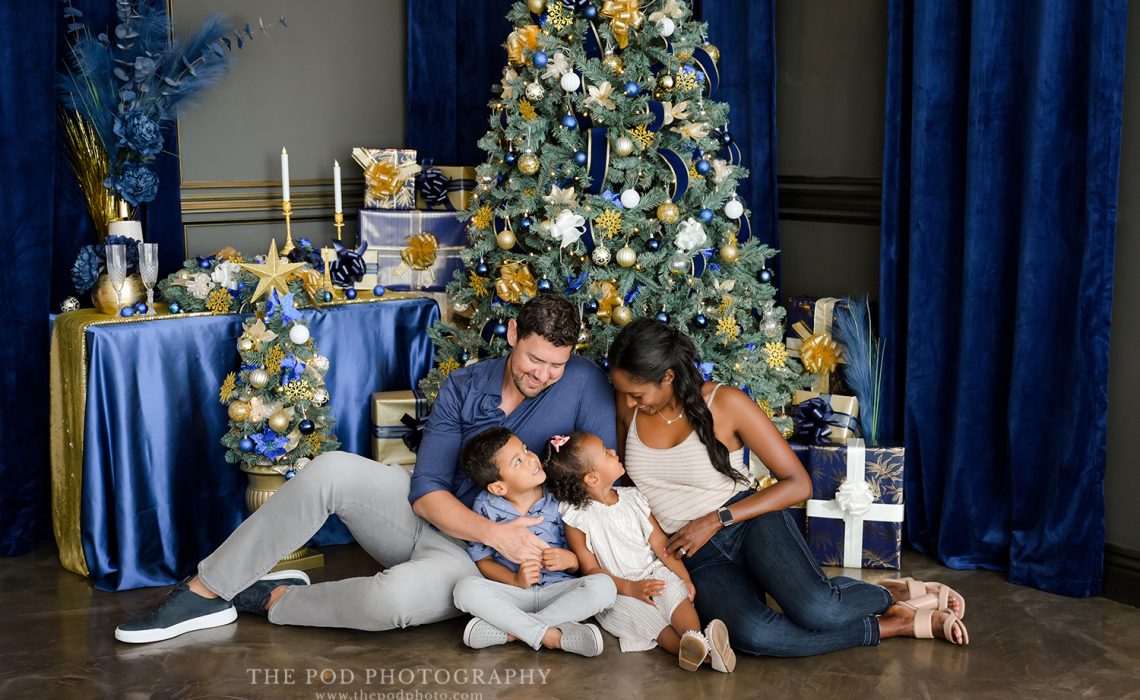 The holidays are fastly approaching, as they do every year.  Why not book a Family Holiday Portrait session with our professional photographers here at The Pod Photography studios in Beverly Hills, California?  Family Portrait Sessions can bring families together.  And, portraits from your session make lovely gifts for family members!  But why are Family Holiday Portrait Sessions important?  Here are just a few reasons and a few family portraits from one of our clients who chose our limited edition holiday custom set design.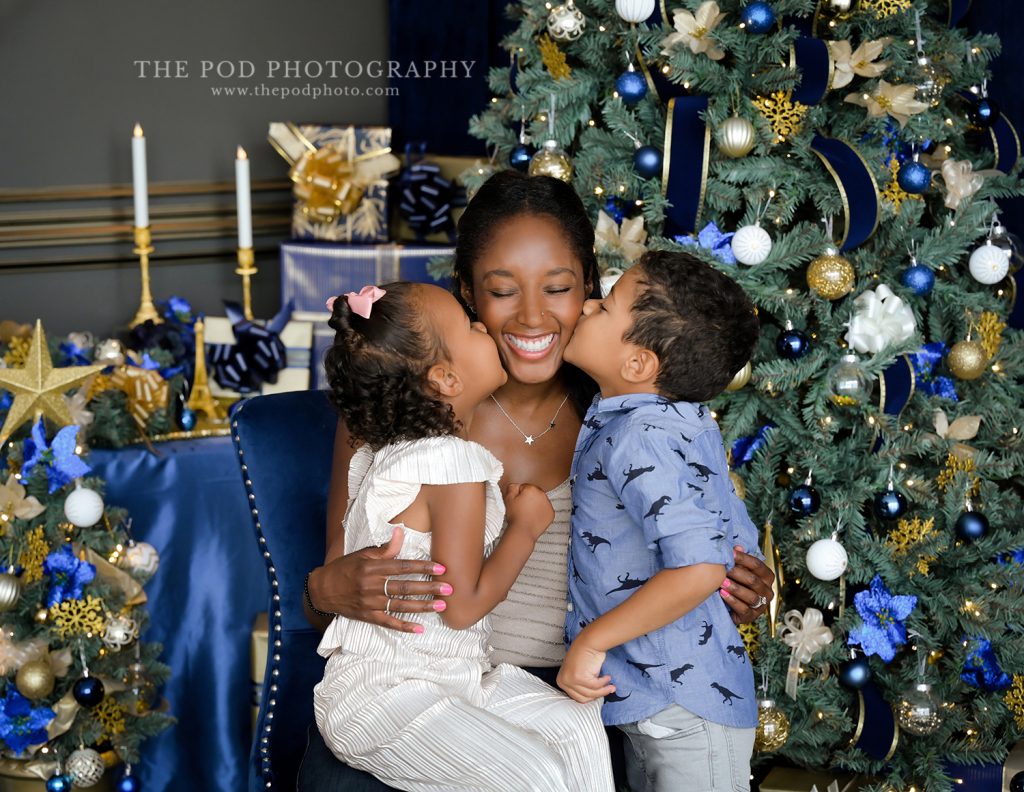 Preserve Special Moments in Time
The saying, "A Picture is Worth a Thousand Words," is so true. Portraits allow you to look back at your life and recall special moments. Share photographs with children as they grow older, so they can see how they have changed and how you have changed through the years. Siblings love looking back at pictures that show when they were younger.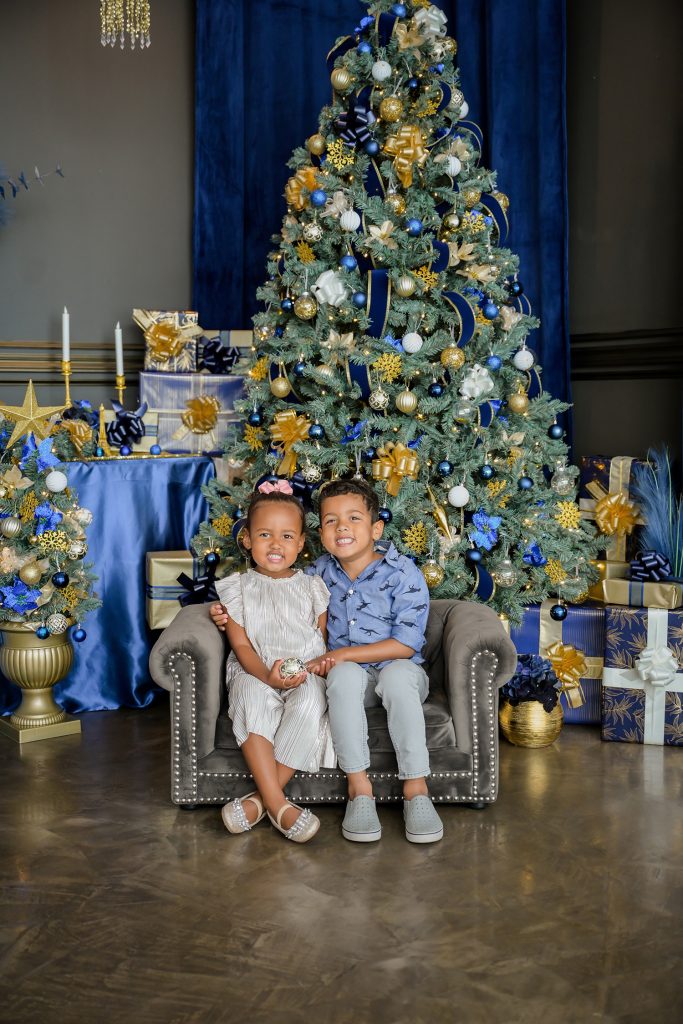 Family Holiday Portrait Sessions Create Precious Family Memories
Memories create and strengthen family bonds. It's like stopping a moment in time, just for a brief time. Portraits are a great way to hold onto those memories and can give you the chance to revisit them in a special way. Hanging portraits on the walls of your home can give your children a sense of belonging and shows them how much they are loved.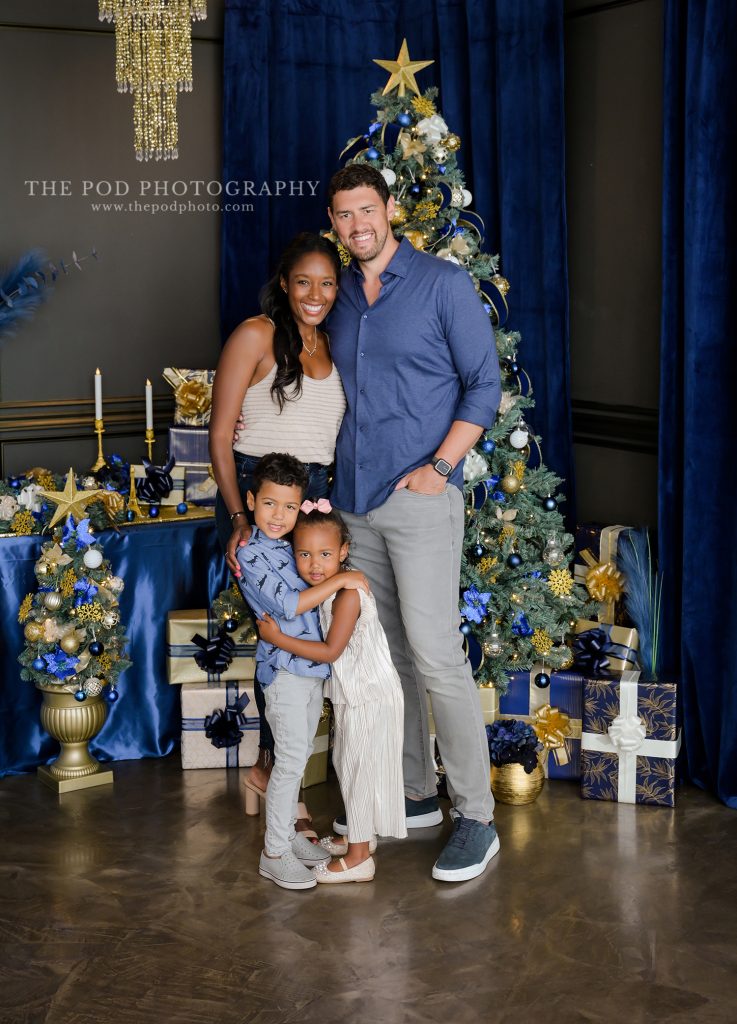 Display Family Portraits Throughout Your Home
Studies have shown that having family portraits hanging on the walls of your home can help improve a child's self-esteem. It gives them a sense of belonging and shows them they are loved. Using portraits is a beautiful way to show your kids the story of their past and their present! Portraits can take us back in time and allow us to recall specific moments in time that we do not wish to forget. The Pod Photography studio offers beautiful products such as albums, wall art, and even Christmas cards!
Document Your Children's Life and How They Change
Children grow up so fast. One day they are a newborn, and then the next day, they are a teenager! As adults, we already have so much to remember that we may forget those tiny milestones. Start a holiday tradition with your children by reminiscing and sharing portraits from the past with them. Share funny memories that you may recall when looking at a certain portrait, sipping hot chocolate, and snacking on Christmas cookies. Individual portraits are super fun for children to look back at as well.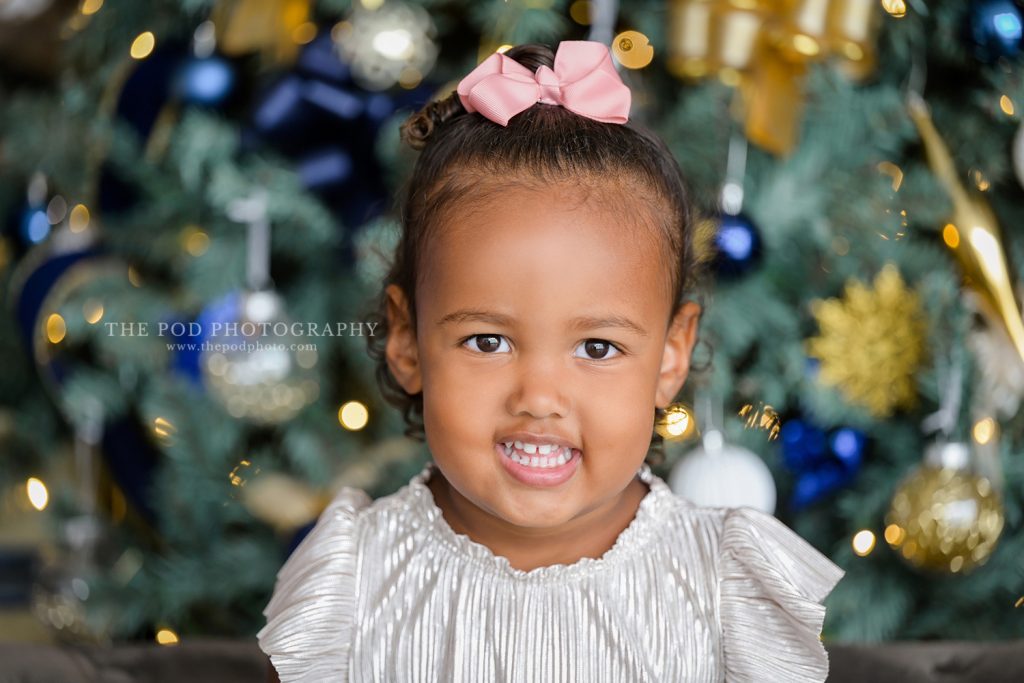 Book Your Holiday Portrait Session Today
Don't let this time pass you by, and memories are lost. Book your Holiday Portrait Session at The Pod Photography's Beverly Hills, California, luxury studio. We are currently offering Holiday Mini Portrait Sessions on our limited edition holiday set (as seen in the images above). Our booking calendar fills up fast, so visit ThePodPhoto.com and book your session today! Or, you can call us at 310-391-4500 to schedule your appointment. Our professional photographers are standing by to assist you and answer any questions that you may have about our Family Holiday Portrait Sessions.
Follow Us
For portrait inspiration and ideas, be sure to visit our Facebook and Instagram pages. We also have a Pinterest page and a YouTube channel where you can watch behind-the-scenes footage of portrait sessions. See our professional photographers at work!