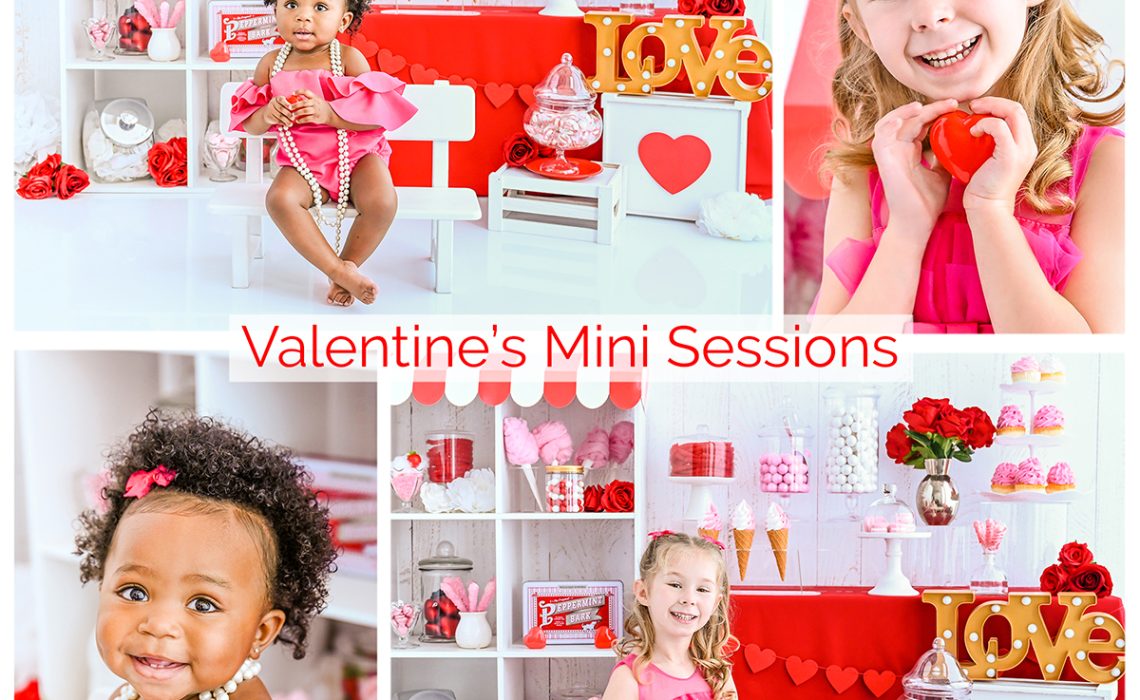 What better way to celebrate Valentine's Day than with adorable portraits of your children? This year's interactive set was created with bright red hearts, ice cream cones, and delicious candy, everything children love! Our Valentine's Day Mini Portrait Sessions For Kids are underway, and we can't wait to meet you!
Celebrate The Love For Your Children With Valentine's Day Portraits
We all know that Valentine's Day is all about celebrating love! Portraits allow children to achieve confidence, and displaying them in your home will encourage feelings of love throughout the year. Have fun looking at how your children change every Valentine's Day, and share those precious moments with your children.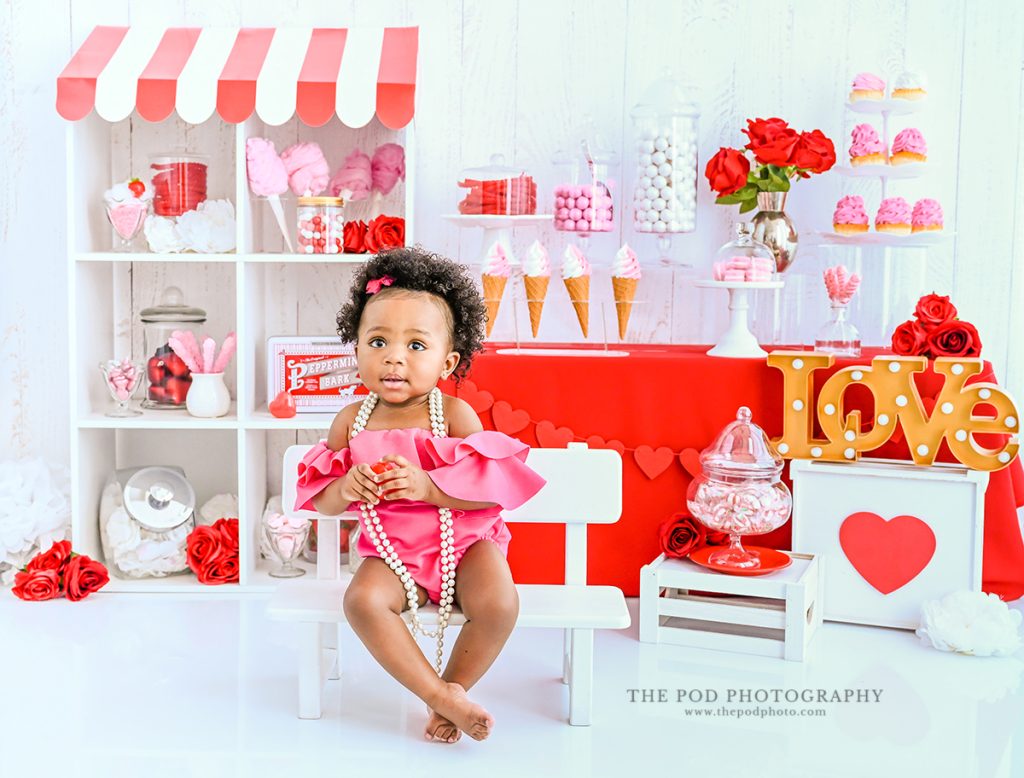 Valentine's Day Mini Portrait Sessions For Kids Custom Design Set
When you look at this playful photography set we created by hand, you cannot help but smile and feel the LOVE! This set has everything you can find in your local ice cream shop! This set has everything from delicious and creamy ice cream to yummy, sweet candy! And, of course, a heart banner and a LOVE marquee sign.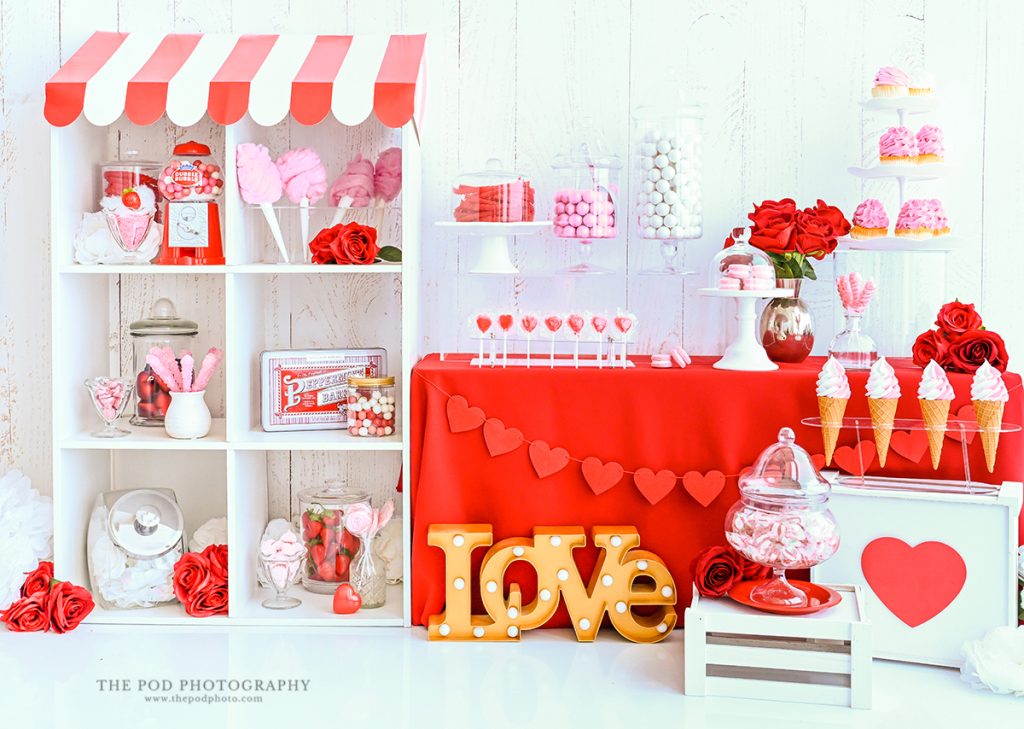 Why give flowers or chocolates that do not last? Give your loved ones beautiful portraits they can enjoy all year long and for a lifetime! Clients love giving their photographs as gifts to family and friends. And the best part is portraits can be shared for generations!
Valentine's Day Mini Portrait Sessions For Kids
Our Valentine's Day Mini Portrait Sessions here at our Silver Lake, California studios are fifteen minutes long and include access to our studio wardrobe.  Children must be six months or older to participate.  The session fee is $300.00 for one child and an additional $50 per child, with a maximum of three children.  Pets can be included for an additional fee.  These mini portrait sessions are so much fun!  Kids really get into the photo shoot!  Like Erika's daughter (the owner here at The Pod Photography), Sunny!  Check out that awesome smile! Of course, she is used to being in front of the camera, so her personality shined!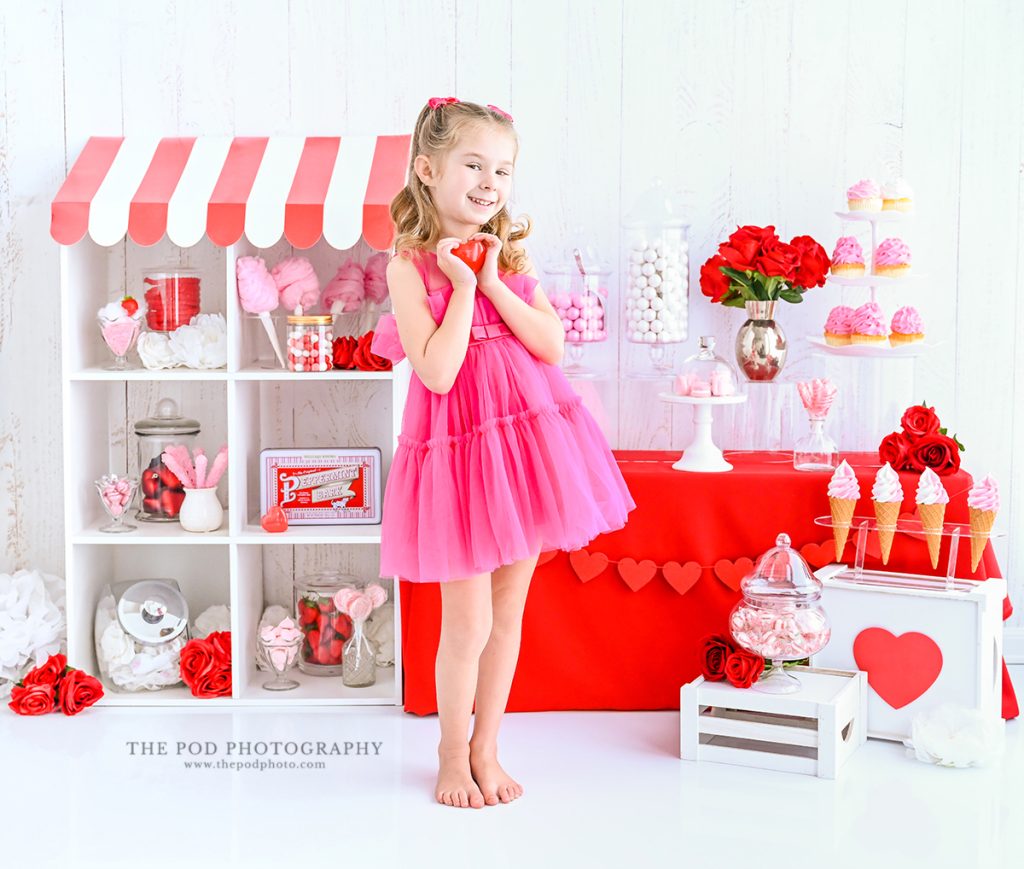 Babies are encouraged as well! Portraits can document how much your child changes from year to year so that you do not lose those precious memories. This baby girl loved being in front of the camera! Her smile was contagious, and she really rocked those pearls!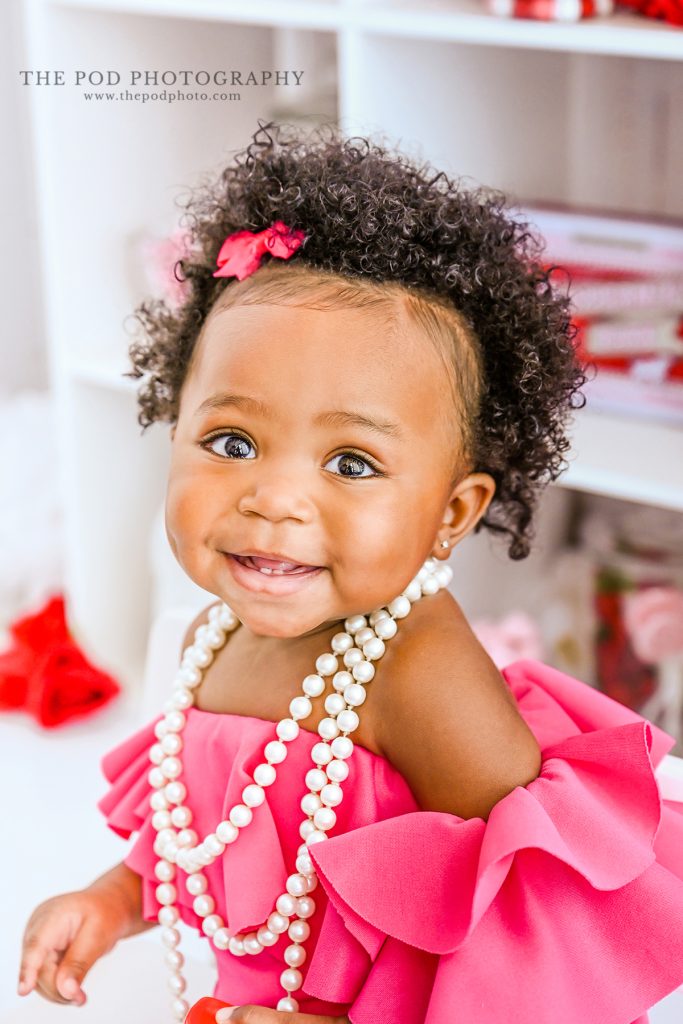 Heirloom Products For Purchase
We also have a variety of products for you to purchase. Products that can be used for gift giving and products that will allow you to display your portraits easily throughout your home! Some of those products are albums, wall art, and digital prints. We also offer a collection that will allow you to bundle products together to save money.
Are you ready to book your Valentine's Day Mini Session in our Los Angeles, California studio? Give us a call at 310-391-4500 or visit our website! We are looking forward to having you in our studios.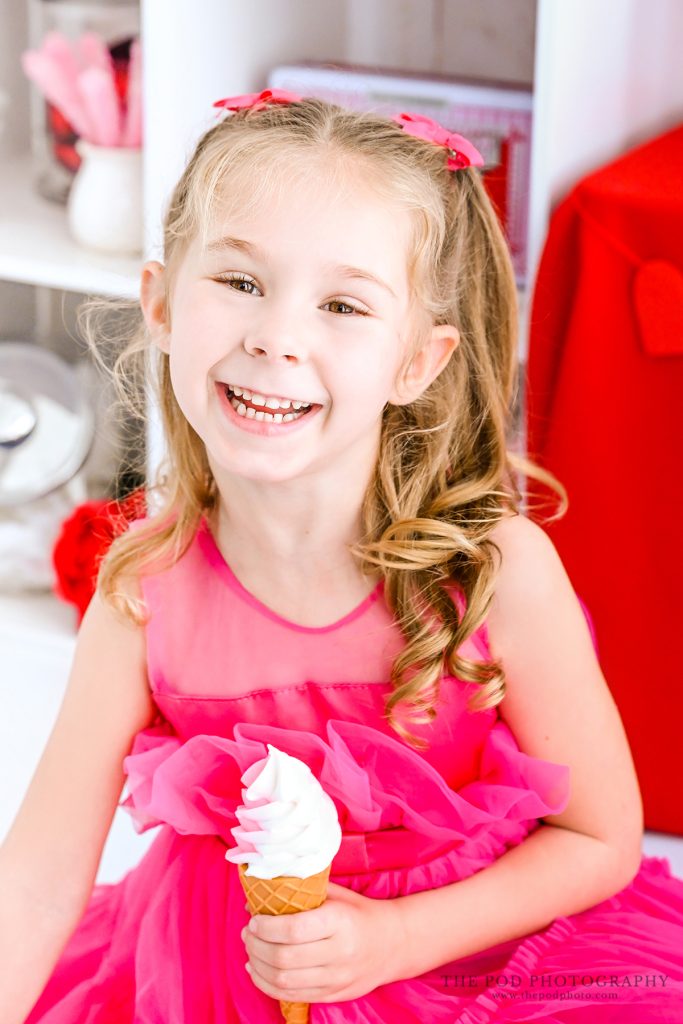 If you have social media, please feel free to follow us on our Facebook and Instagram pages, where we share images from our portrait sessions. You can also find us on Pinterest and YouTube for more portrait inspiration. Visit our website at ThePodPhoto.com for scheduling information, and portrait inspiration, and meet the photographers here at our luxury studio in sunny Los Angeles, California. Call today to schedule your Valentine's Day Mini Portrait Session!