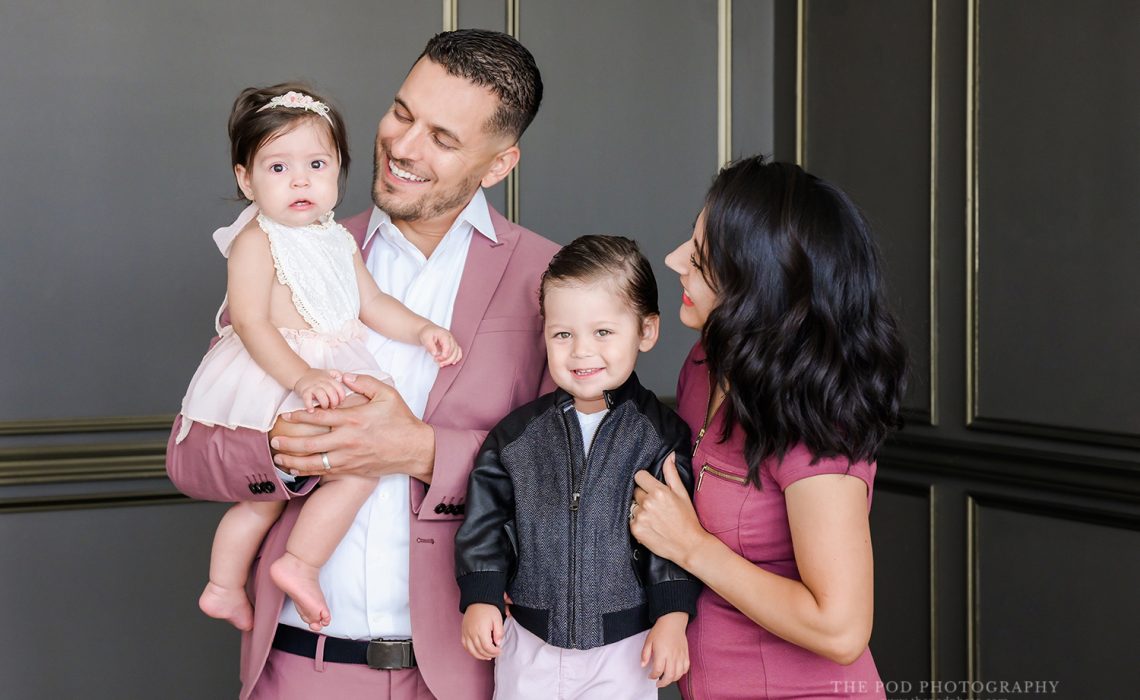 When hiring a photographer for a family, maternity, or baby portrait session, it's essential to ask the right questions. Asking questions will help avoid any problems and help ensure that your expectations are met before the photography session. We have put together the top five questions for you to ask your photographer so that your portrait session goes smoothly and without any stress or unexpected surprises.
Questions To Ask Your Photographer
1. What is Your Experience as a Photographer?
While years of service may be the first question you may tend to ask, it is essential to think about more direct, specific questions regarding a photographer's experience. Be sure to ask them about their eye for detail, their creative abilities, and if they are patient. These are attributes that a good photographer should possess. Things won't go the photographer's way all the time. A photographer must be patient and flexible. From feeding a crying baby to dealing with a frightened child, a photographer must be flexible in every situation. Our professional photographers are experienced and ready to handle whatever comes their way.
2. What is Their Style of Photography?
All photographers have different styles. Some like bright and airy images, while others like vintage, darker images. Some photographers will dictate every pose, while others will capture shots as they happen. Finding a photographer who will manage the shoot in a manner you are happy with is crucial. Here at The Pod Photography, you can choose from a bright and airy set or a darker, chic set.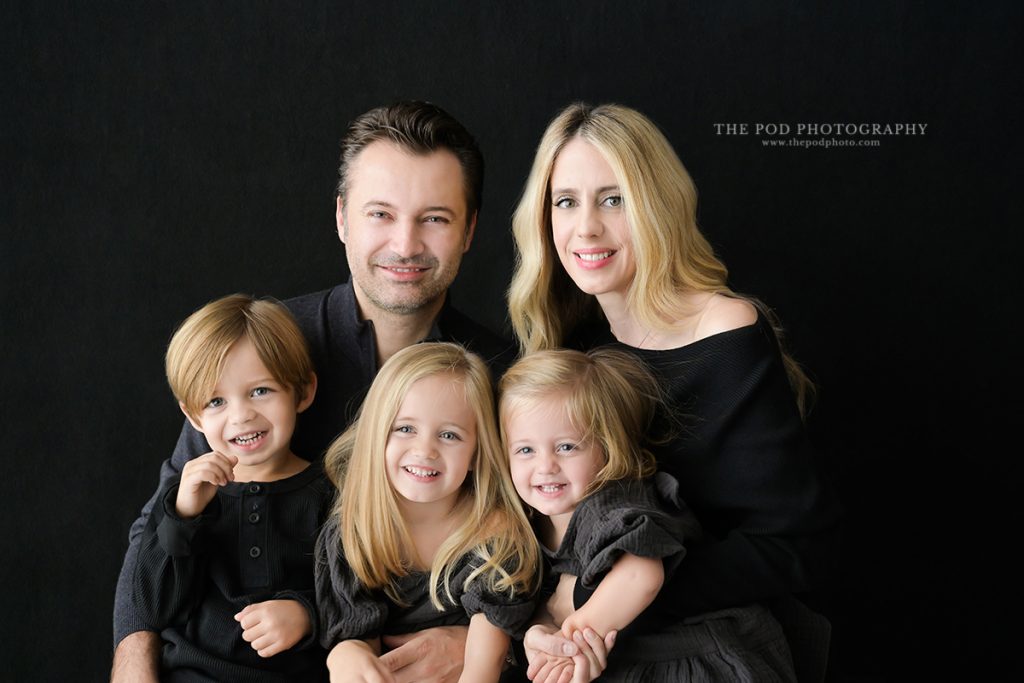 3. Can You Help Me With The Creative and Planning Process?
It is essential to have a plan mapped out before your portrait session. A planning session is used to discuss colors, likes, dislikes, props, outfits, and any other needed elements. To help with planning, create an inspiration board on Pinterest with your favorite poses, color schemes, set designs, and anything you can share with your photographer. We offer a planning session before our actual portrait sessions. This lets the photographers get to know you better and learn your likes and dislikes.
We also offer Custom Set Design, in which we create a set from scratch! For this service, our professional photographers will create a custom set design specifically based on your wants and likes. From creating or purchasing props to choosing color palettes and outfits, we do it all! Here is one of our custom set designs we created for a beautiful baby girl.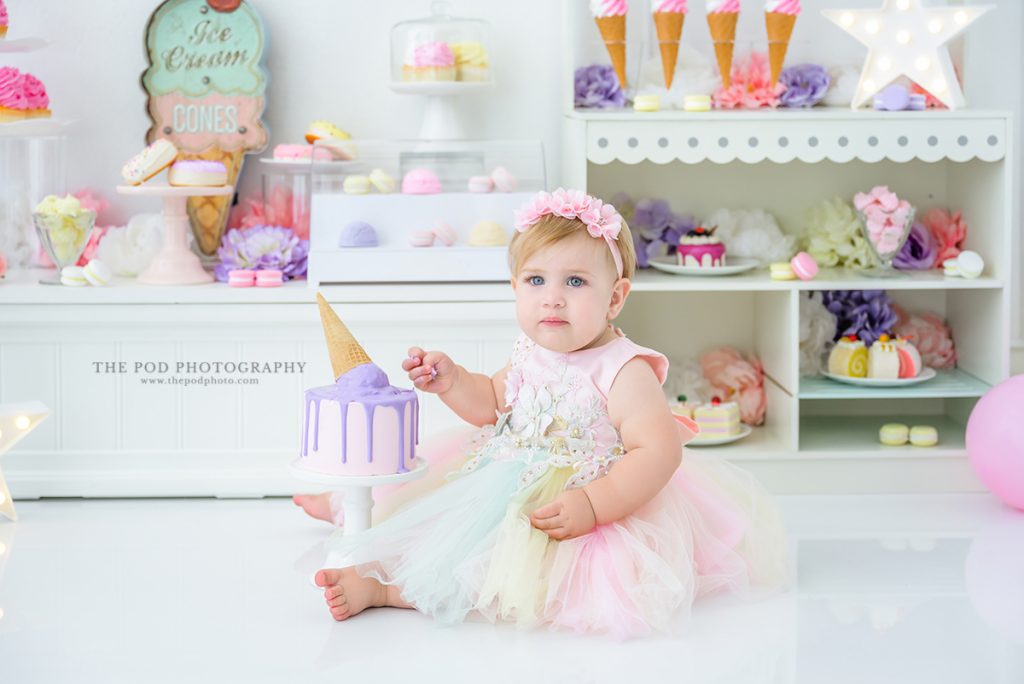 4. Are Your Personalities Similar?
This question doesn't mean you have to be an exact match when it comes to your personality. However, a highly energetic extrovert may not be the best match for you if you are a quiet, introverted person. Ask personality-driven questions before hiring your photographer. It is essential that you and your photographer feel comfortable with each other.
5. What Does Your Studio Look Like?
Does the studio include natural light or another lighting element like manmade lights? The photographer's studio should make you feel relaxed and comfortable with the surroundings. This is especially important for families who have small children or even infants. Make sure the studio offers a quiet place to change diapers or nurse. Also, make sure they are equipped to handle small children. Children are not always cooperative at photo shoots and may need a place to gain composure and regroup.
Our luxury, modern studio will make you feel comfortable and relaxed from the moment you step in the door. Our client lounge is a state-of-the-art space. You can touch up your makeup in this space, sit, and relax. It can also be used to feed and change your baby. We are always stocked with plenty of snacks, and there is also a Smart TV ready to entertain children.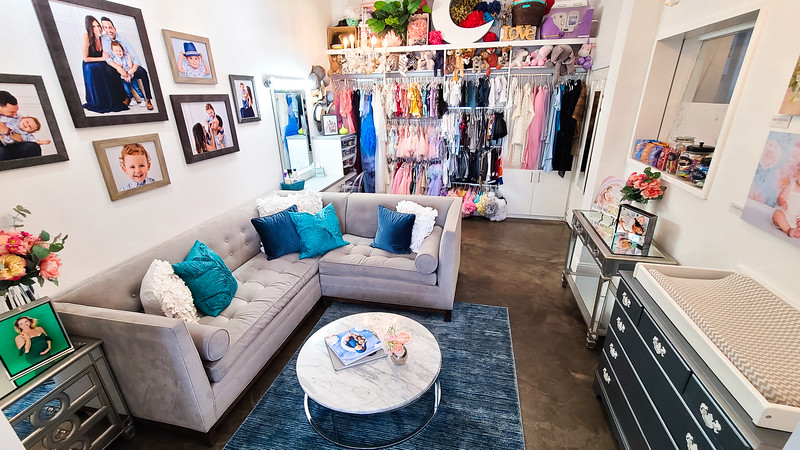 Feel free to reach out to ask any questions regarding our portrait process. Our professional photographers are standing by to answer any questions or concerns you may have!
If you have social media, please feel free to follow us on our Facebook and Instagram pages, where we share images from our portrait sessions.  You can also find us on Pinterest and  YouTube for more portrait inspiration.  Visit our website at ThePodPhoto.com for scheduling information, and portrait inspiration, and meet the photographers here at our luxury studio in Culver City, California.  Call today to schedule your planning session!