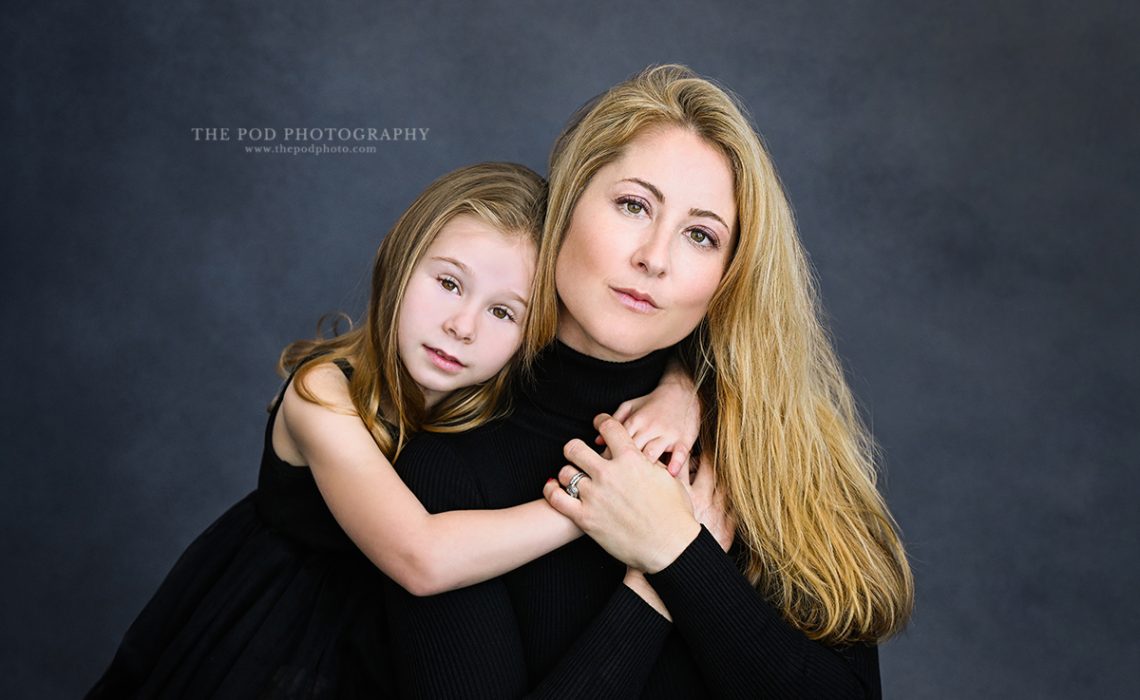 We are excited to announce that we will celebrate Mother's Day with three months of mom specials!  We will offer limited edition Mommy & Me experiences in March, April, and May!  These portrait mini-sessions are the perfect way to document motherhood, the greatest gift a woman will ever receive!  One of the limited edition mini-session experiences we will offer at our Hollywood, California studio is a Mommy and Me Editorial Portrait Session!
As moms, we are often behind the lens, snapping pictures of our children. Which means we are never in the photos! That's why it is so important to schedule Mommy and Me portrait sessions to document your close bond with your child. And to ensure in the future, that they will have photos of you and them together.
An Editoral Potrait Session
Editorial photography is about capturing a person's essence in an image and telling a story. This particular portrait style is perfect for our Mommy and Me mini sessions because each image captured tells the story of motherhood. They also capture the special bond between a mother and child.
Editorial sessions are meant to be simple, with no flashy props or busy backgrounds. The simplicity of the image, however, can be very dramatic. Make this an annual tradition for you and your children to remember your love for them as they grow older. Portraits will allow you to step back in time and cherish these moments with your child.
For our editorial sessions, we have several colored backgrounds that you can choose from, which include charcoal, chocolate, beige, or light gray.
Celebrate Motherhood
For her portrait session, Erika, the owner of The Pod Photography, chose black outfits for her session. How stunning is this image! There is something so sweet and intimate about this mommy and me moment! Having a child comes with uncountable rewards, as we all know! Celebrate your motherhood with timeless portraits like this one!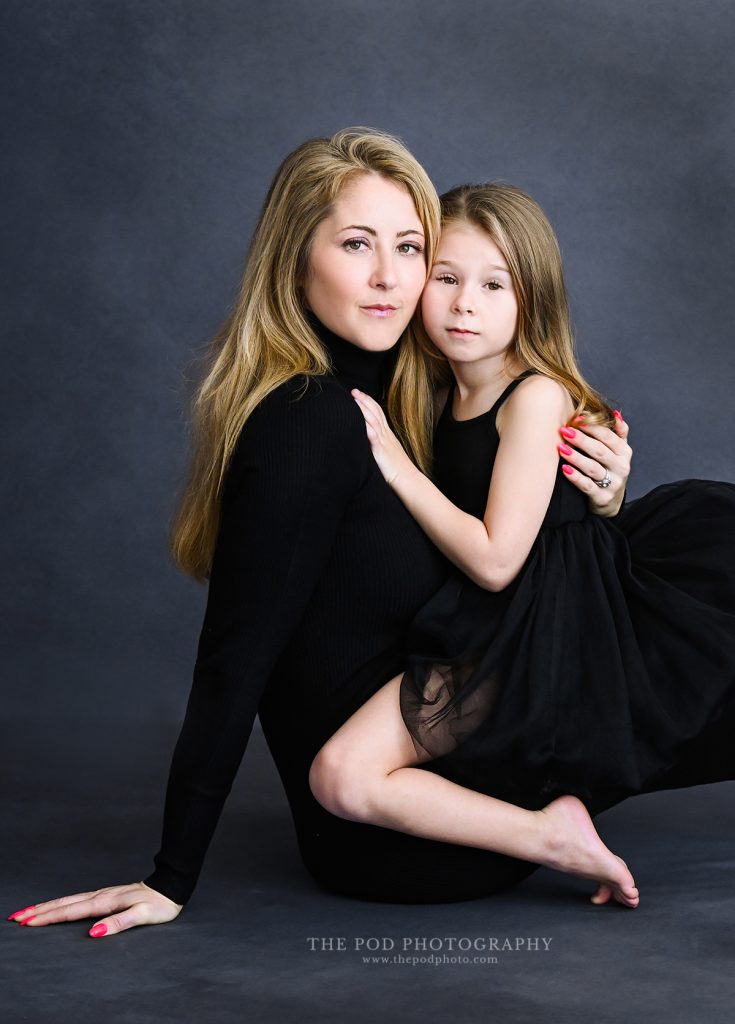 Enjoy Intimate Time Together
In this Mommy and Me Session, mom wore a gorgeous long flowing white dress. The daughter wore a cute beige romper! Simple, chic, and delicate. You can definitely see the bond that they share! A Mommy and Me portrait session allows you to spend one-on-one time with your child and create precious memories.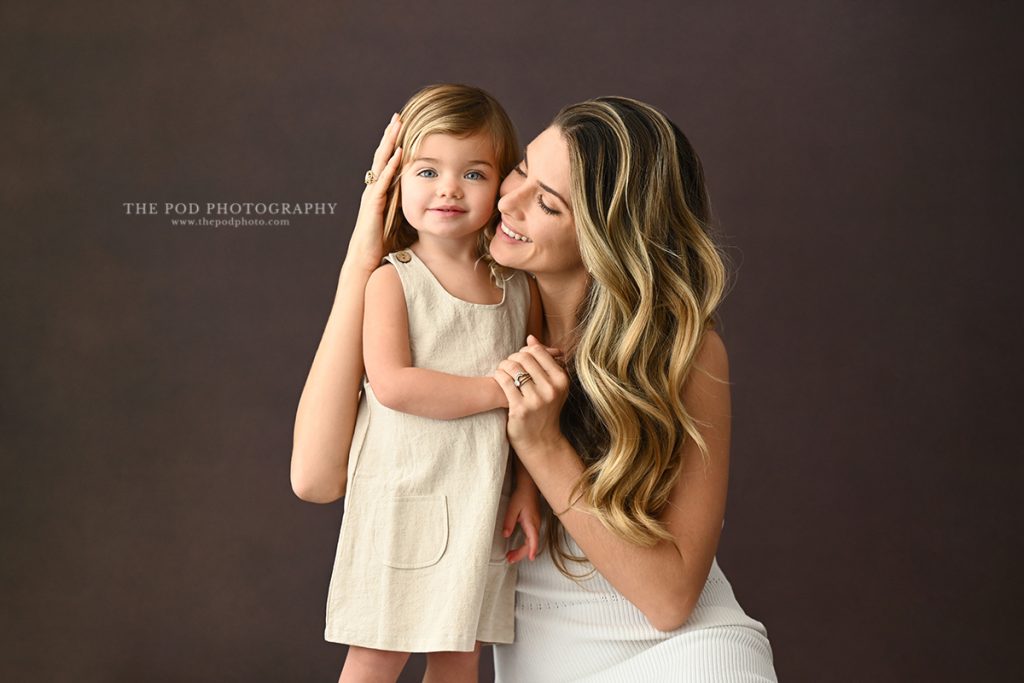 Black and White Portraits
Prefer black and white images? Black and white portraits take away distractions. They allow the eye to focus directly on the subject of the image. It's all about the snuggles in this image.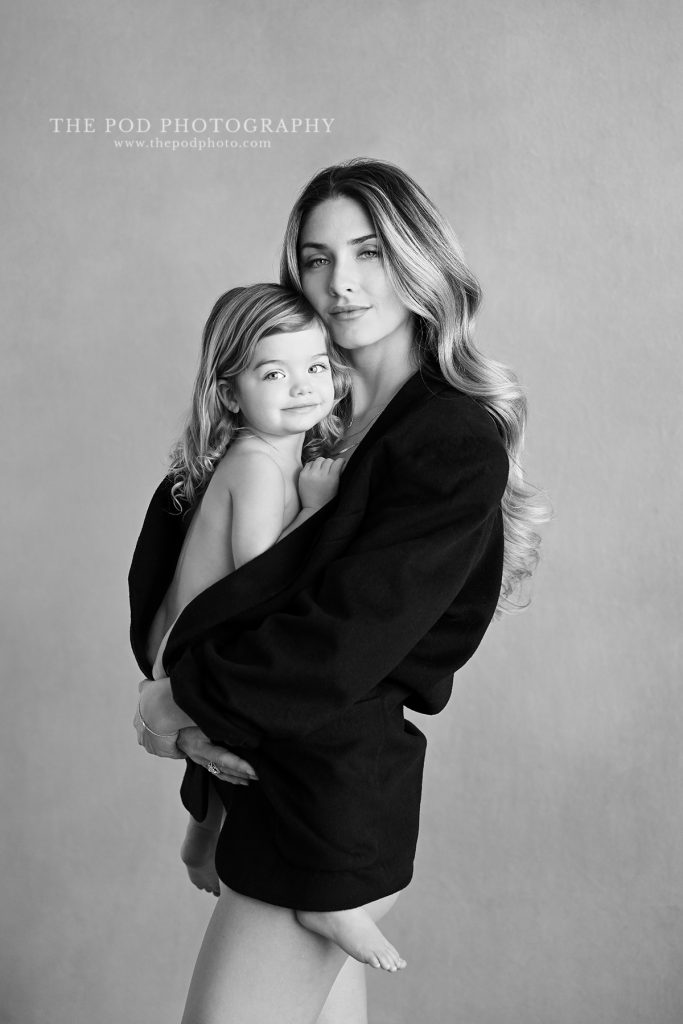 Mommy and Me Editorial Portrait Session Information
Our Mommy and Me Editorial Portrait Sessions will start on March 1st and end on March 31st, 2023. You will have access to our extensive dress closet and a personal stylist! Choose from our chic background colors (charcoal, chocolate, beige, and light gray).
Other Mother's Day portraits that will be available:
Mommy and Me Floral Baths – April 1st – 30th
Mother's Day Color Block Portrait Session – May 1st-31st
For more information on pricing and to book your appointment, please visit:
Mommy and Me Editorial Portrait Sessions
Social Media
Be sure to follow us on our Facebook and Instagram pages, where we share images from our portrait sessions. You can also find us on Pinterest and YouTube for more portrait inspiration. Visit our website at ThePodPhoto.com for scheduling information and meet the photographers here at our luxury studio in Los Angeles, California.
We look forward to meeting you and celebrating motherhood with you and your child.