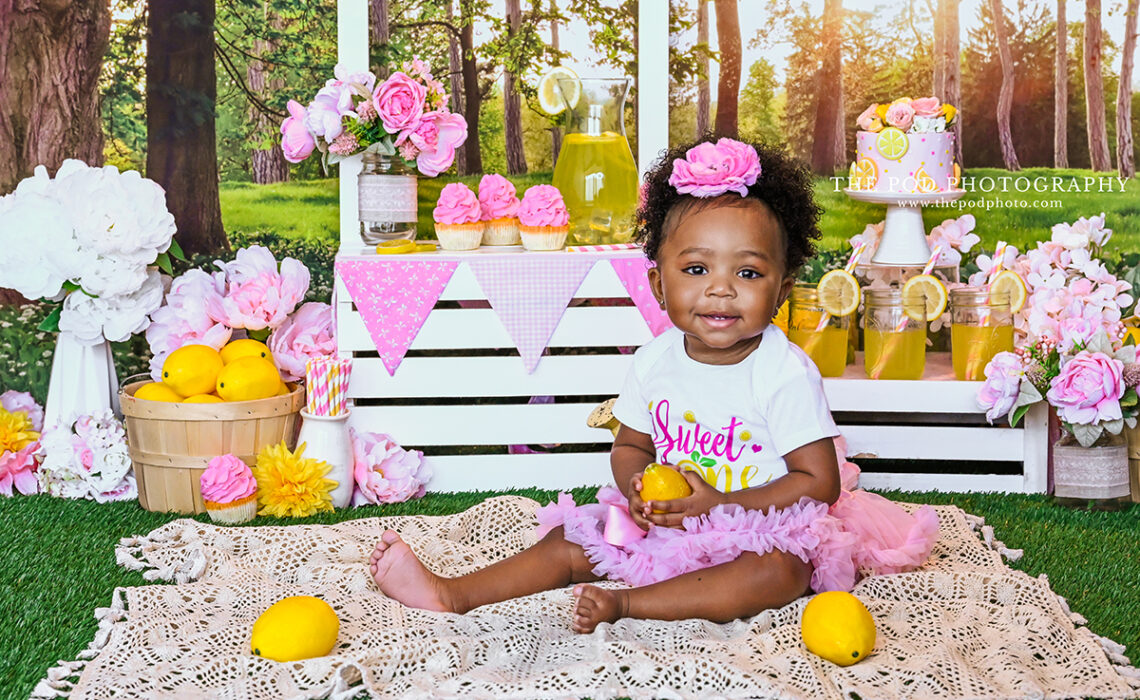 The sunshine is shining bright, and Culver City, California, is starting to look like summer! Blue skies, beaches, and of course, lemonade stands! Start the summer with refreshing portraits of your little one on our adorable lemonade picnic custom-set design. We are now offering Lemonade Stand Mini Portrait Sessions!
It is the perfect time to schedule a mini-portrait session for your little one! Our Lemonade Stand Picnic set design is, simply put, adorable!
The set includes a cute lemonade stand which was built by hand by our professional photographers. Also included is a pitcher full of lemonade and real lemons! The bright summer colors are perfect for portraits! The backdrop has bright rays of sunshine peeking through the luscious green trees. A perfect day for a picnic and fresh squeezed lemonade! And you can't have a picnic without soft, green grass!
Children grow up at the speed of light. Before you know it, the days pass, and your child is reaching yet another milestone. Capture and preserve these precious moments with our heirloom premium products. Create a beautiful portrait gallery in your home, allowing you to keep those memories alive and well.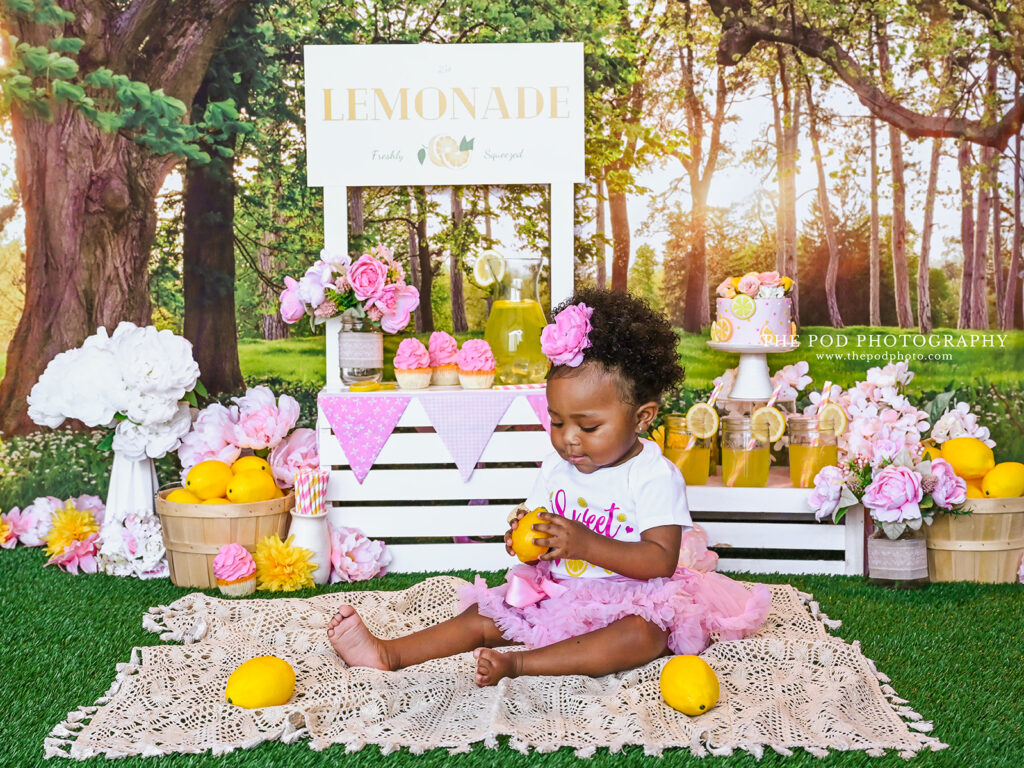 It's the perfect time to book our Lemonade Stand Mini Portrait Sessions, so give us a call at 310-391-4500 or visit our website! We are looking forward to having you in our studios in Culver City, California.
For more portrait inspiration, please follow us on our Facebook and Instagram pages, where we share images from our portrait sessions. You can also find us on Pinterest and YouTube for more portrait inspiration. Visit our website at ThePodPhoto.com for scheduling information and portrait inspiration.