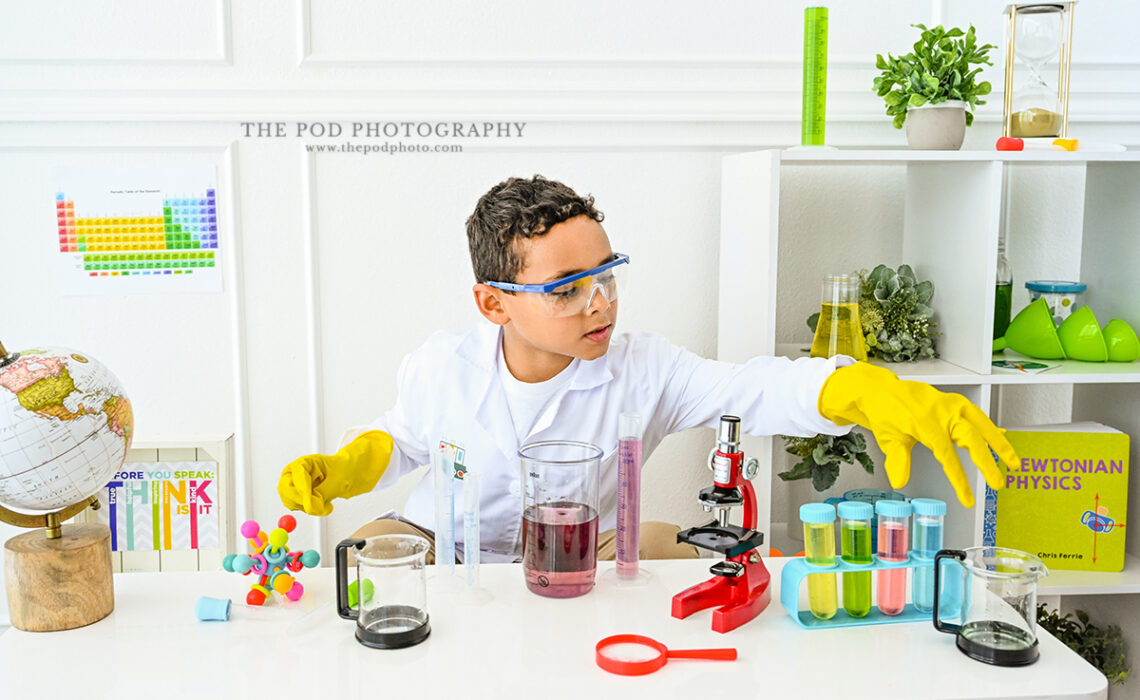 It's that time again when the summer ends and kids are returning to school! And as parents, we know how fast kids grow up. They are starting a new school year in the blink of an eye. This year The Pod Photography is offering Kids Back To School Mini Portrait Sessions in our Culver City, California studios. Our interactive set is all about being curious and discovering new things in the science world! Our STEM (Science, Technology, Engineering, and Mathematics) is perfect for the future scientist, engineer, mathematician, or technology enthusiast!
The Back to School STEM Scientist Set
The interactive scientist set includes a lab coat, lab glasses, and fun, interactive science experiments. Capturing their curious expressions while they play and experiment is priceless! The professional photographers at The Pod Photography created this unique, one-of-a-kind set design by hand, from the experiments to the outfits.
Let your child's imagination run wild and their personalities shine with these Kids Back to School Mini portrait sessions. They can be themselves and have so much fun.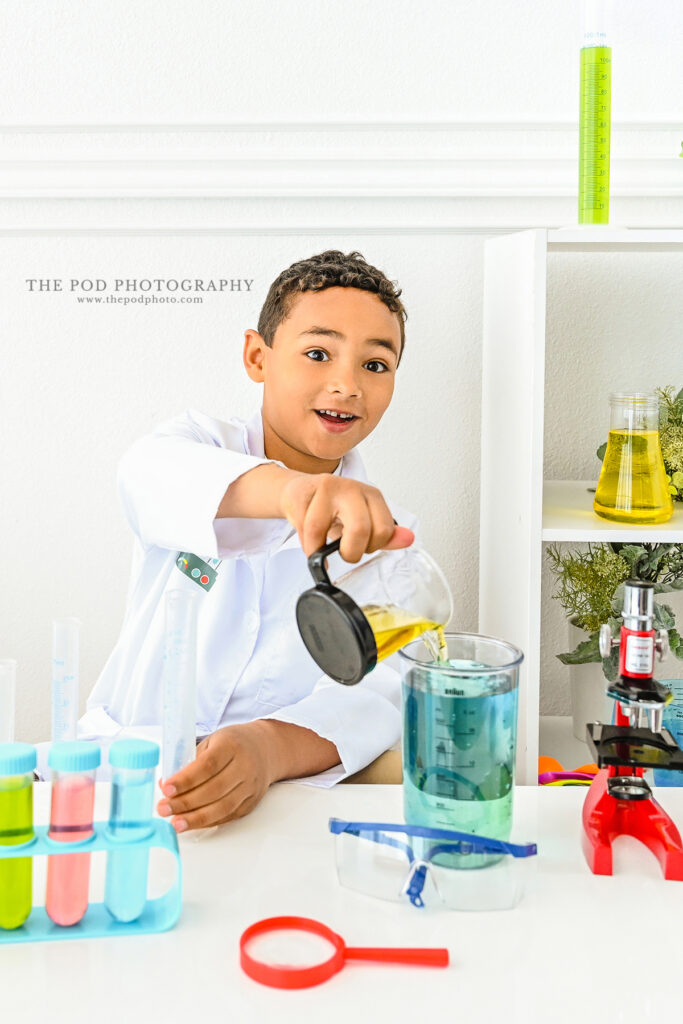 Heirloom Products
Here at the Pod Photography, Culver City, California location, we offer a variety of beautiful products. All of our products make wonderful gifts for family members. Why not let them share in preserving these precious memories for a lifetime to come along with you!
If you're ready to book your Back to School STEM Scientist Portrait Session, be sure to visit our website! Our mini sessions tend to fill up quickly! Give us a call at 310-391-4500 to save your spot today. We are looking forward to having you in our studios.
And for more portrait inspiration, please follow us on our Facebook and Instagram pages, where we share images from our portrait sessions. You can also find us on Pinterest and YouTube for more portrait inspiration. Visit our website at ThePodPhoto.com for scheduling information and to view our portrait galleries.