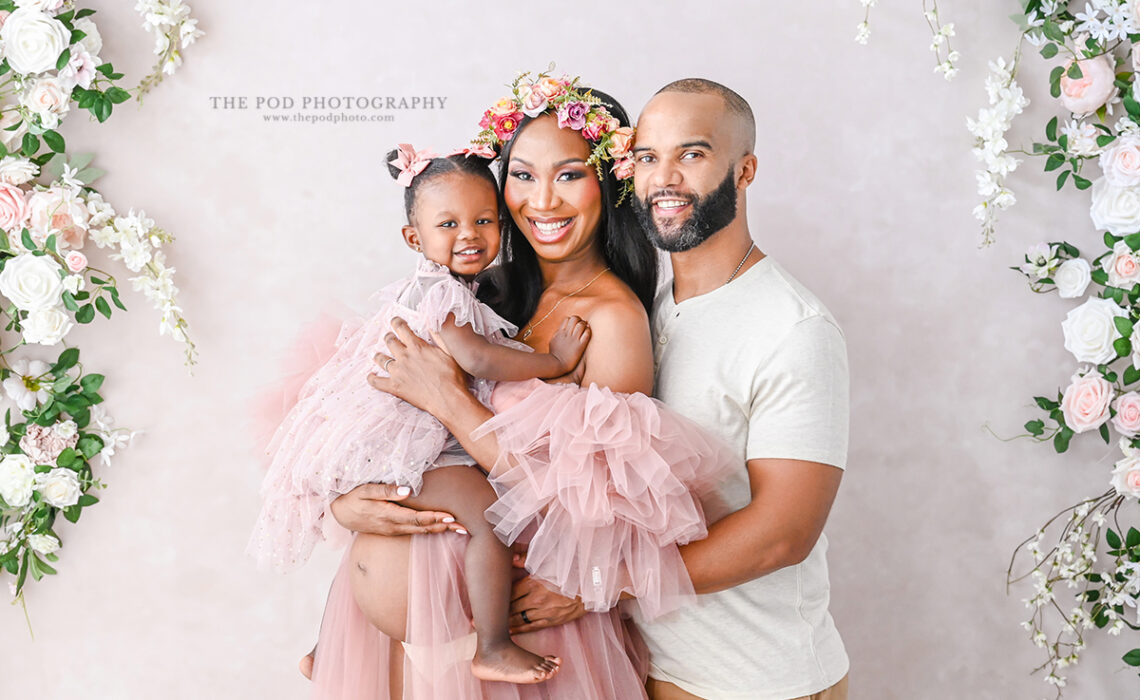 A new baby is an exciting time in a family's life.  And what better way to cherish this special time than with gorgeous portraits!  If you are looking for a glamorous or more family-oriented approach, we guarantee stunning photos that capture this special moment in your family's journey. A Natural Light Maternity Family Portrait Session is perfect for those families who want to celebrate together!
Natural Light Portrait Studio
Our Brentwood, California, natural light studio is not only comfortable and climate controlled, but we also have a huge selection of maternity gowns for the mom-to-be to choose from. Whether you choose to show a little of your bump or a lot, we have the perfect outfit for you!
Family Maternity Portrait Session
One of the options for our maternity sessions is to include siblings and other family members in the photo shoot. Our Maternity Portrait Sessions are the perfect time to create lifelong memories that you will cherish forever and remember the time when it was just the three of you.
During this Natural Light Maternity Family Portrait Session, the mother-to-be beamed with joy with her husband and daughter around her. And, the photographer captured the moment.  We could tell the family was excited and they couldn't wait to meet their little one.
Big sister was full of smiles as well.  She was ready to take on her role as the oldest in the family. Her excitement was shown in every image our photographer captured.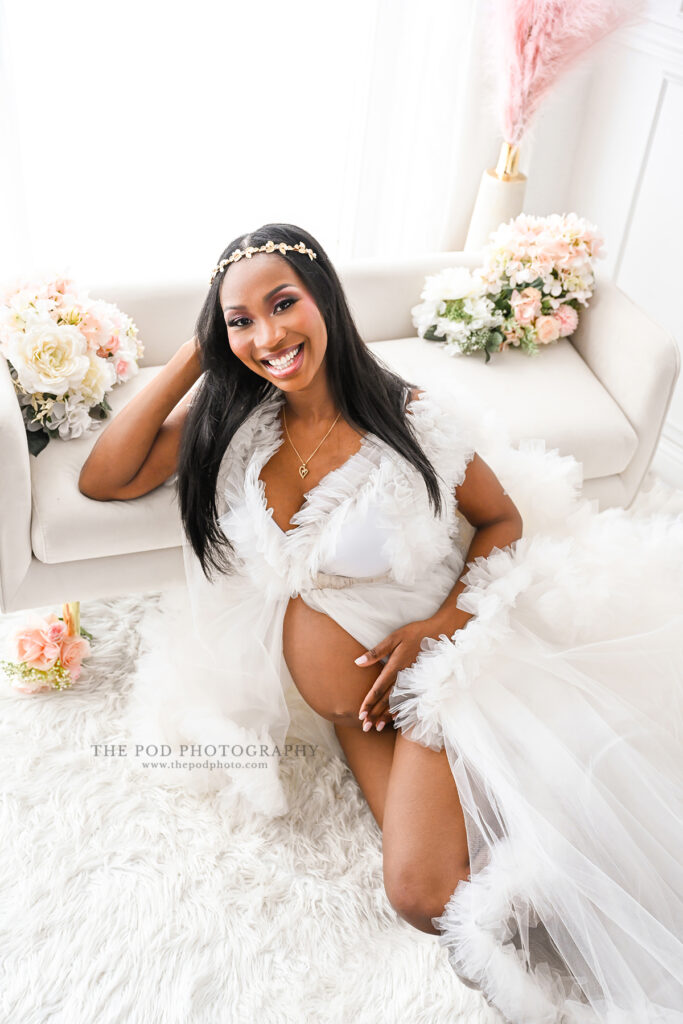 We are proud to offer portrait products that will allow you to create perfect images for you to share with family members. Or, transform your home into a beautiful gallery! The quality of our portraits is top-notched and the colors are so bright and vibrant. With our vast array of products, there is something for everyone. Display your favorite photos uniquely and creatively. We can't wait to serve you in our Brentwood, California natural light studio!
Be sure to follow us on our social media platforms for daily portrait inspiration and important announcements of upcoming seasonal mini sessions. You can find us on Facebook and Instagram, where we share images from our portrait sessions. You can also find us on Pinterest and YouTube for more portrait inspiration. Visit our website at ThePodPhoto.com for scheduling information and portrait inspiration.