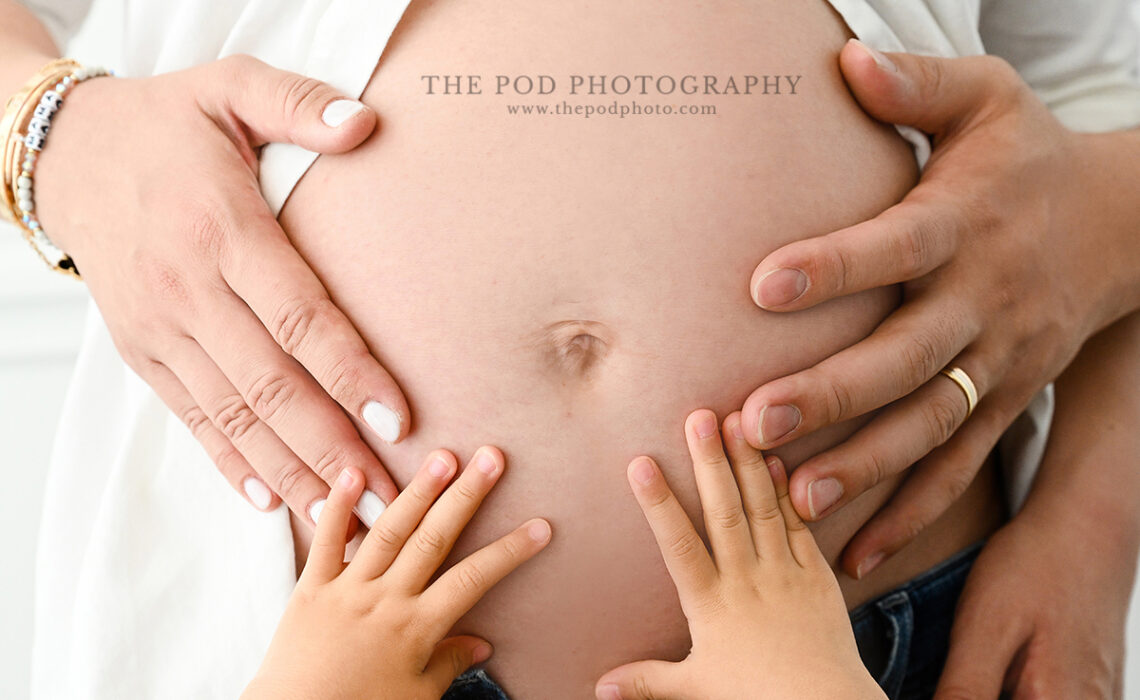 A Family Maternity Photoshoot is a beautiful way to capture the special time when a woman is expecting a child. They typically feature the expectant mother showing off her baby bump. They can also include her partner or other family members, as well as fur babies!
Scheduling a Maternity Photoshoot
Maternity portraits can be a wonderful keepsake for the mother and her family to look back on and cherish for years to come. It is recommended to schedule a maternity photoshoot around 28-32 weeks of pregnancy to capture the bump at its most prominent stage.
Whether it's your first or your fifth child, the anticipation and excitement of a new addition to the family is something that should be remembered forever.
Create a Unique Custom Photoshoot
Here in our natural light studio, we specialize in creating beautiful and timeless portraits that you and your family will cherish for years to come. Our experienced photographers work with you to create a customized session that reflects your unique style and personality.
During your Family Maternity Photoshoot, Bel Air, California, you can choose different poses and settings that reflect your family's personality and style.  The photos from your family's maternity photoshoot will be a beautiful reminder of this exciting time in your life.
This beautiful family was excited about their new addition!  And this adorable little girl could not wait to be a big sister!  She was so excited and I know she'll be a great help to mom once the baby is here.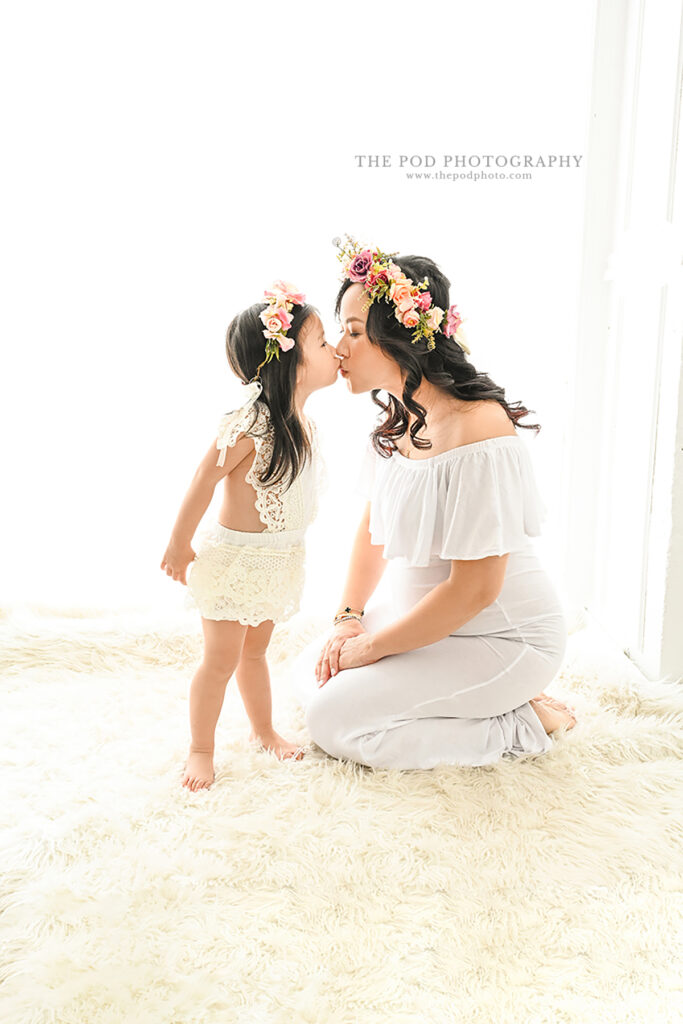 Schedule Your Maternity Photoshoot Today
We offer a variety of packages to fit your needs and budget, including digital images, prints, and albums. Our team is dedicated to providing you with exceptional service and a stress-free experience from start to finish. Don't let this special moment pass you by. Contact us today to schedule your family maternity portrait session. We will help you create memories that will last a lifetime.
If you're ready to book your Family Maternity Photoshoot, in Bel Air, California, call us at 310-391-4500 or visit our website at ThePodPhoto.com today.  We can't wait to speak with you!  
And, for more portrait inspiration, please visit our social media accounts!  Follow us on Facebook and Instagram, where we share images from our portrait sessions.  You can also find us on Pinterest and YouTube for more portrait inspiration.  Visit our website at ThePodPhoto.com for scheduling information and portrait inspiration.