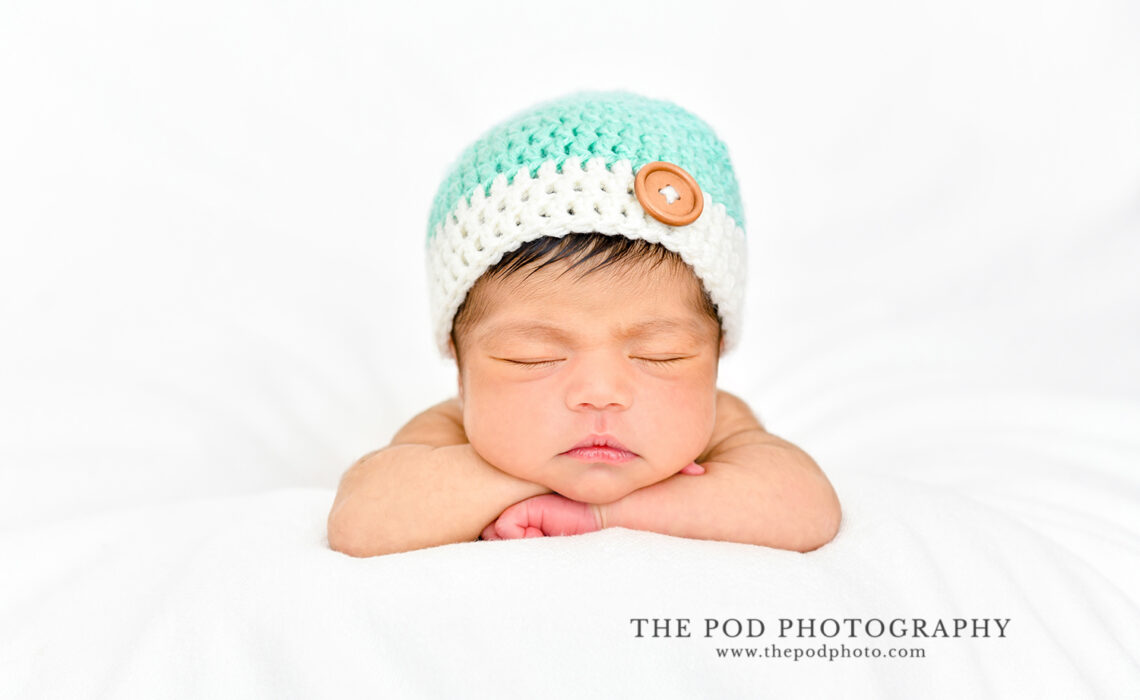 As parents, we all want to capture those precious first moments of our newborn baby boy's life. There is nothing more special than creating a lasting memory of the earliest days of your baby's life and preserving those memories with gorgeous portraits! We enjoyed this Newborn Baby Studio Photoshoot in our Hermosa Beach studios.
Tips for Keeping the Baby Comfortable and Happy during the Photoshoot
When it comes to a newborn baby boy studio photoshoot, the comfort and happiness of your little one is our top priority. We make sure the temperature in the studio is comfortable and cozy. Don't forget to bring your baby's favorite comfort items, such as a blanket or a stuffed animal. These familiar objects can provide a sense of security and make your little one feel more at ease.
During the photoshoot, we understand that we have to be patient and allow breaks for feeding and changing. Babies have their own schedules, and trying to rush through the session can lead to a cranky baby. We take our time and let your baby boy set the pace.
Capturing Your Newborn's Tiny Features
This handsome baby boy slept through his entire photoshoot. A sleeping baby always adds a sense of warmth and peacefulness to the final portraits. Our parents also love capturing their tiny features, like their feet, their hands, or their lips. Babies grow so much from month to month, and capturing the tiny baby features will allow you to enjoy them for years to come.
The parents decided to keep baby boy in his natural state, just as he was when he entered the world. We used simple props such as a cute crochet hat, a burgundy wrap, and a wooden box. Oh, and of course his best friends! Include your fur babies in your newborn photoshoot!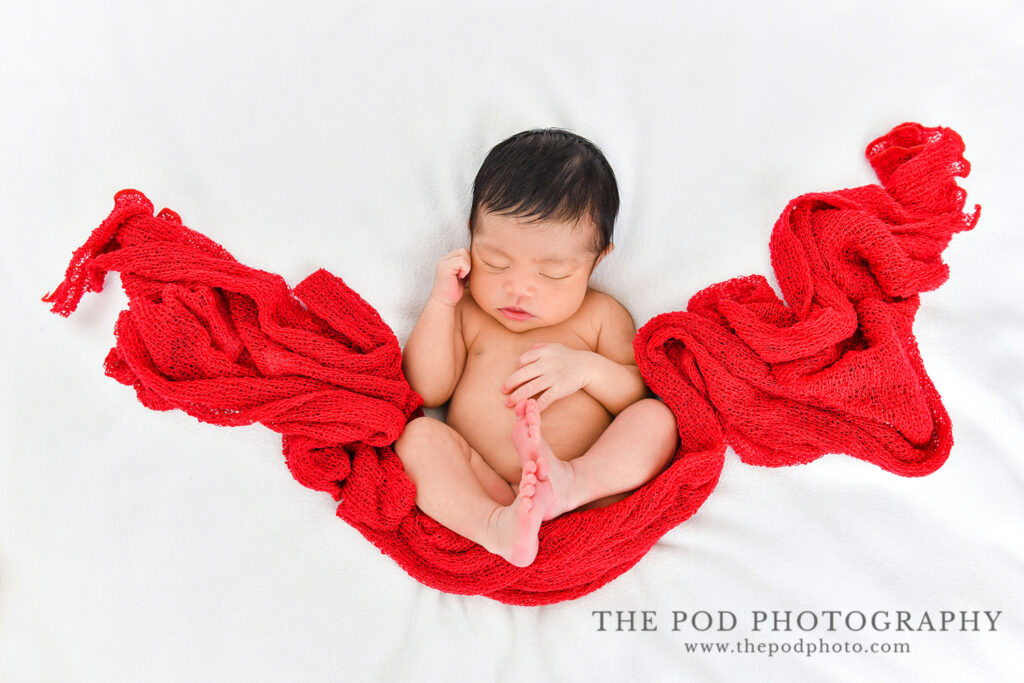 Natural Light Studio Hermosa Beach
The Pod Photography in Hermosa Beach, California is a natural light studio that offers a variety of beautiful products using your final images.  Those products include unique albums, wall art, and digital prints (sold separately).  You can also choose from canvases and framed and metal art to create to display your portraits in your home for everyone to enjoy.  Reach out and book your Newborn Baby Studio Photoshoot in our Hermosa Beach studios.
And, for more portrait inspiration, please head over to our Facebook and Instagram pages, where we share images from our portrait sessions.  You can also find us on Pinterest and  YouTube for more portrait inspiration.  Visit our website at ThePodPhoto.com for scheduling information and portrait inspiration for our Hermosa Beach, California studio.