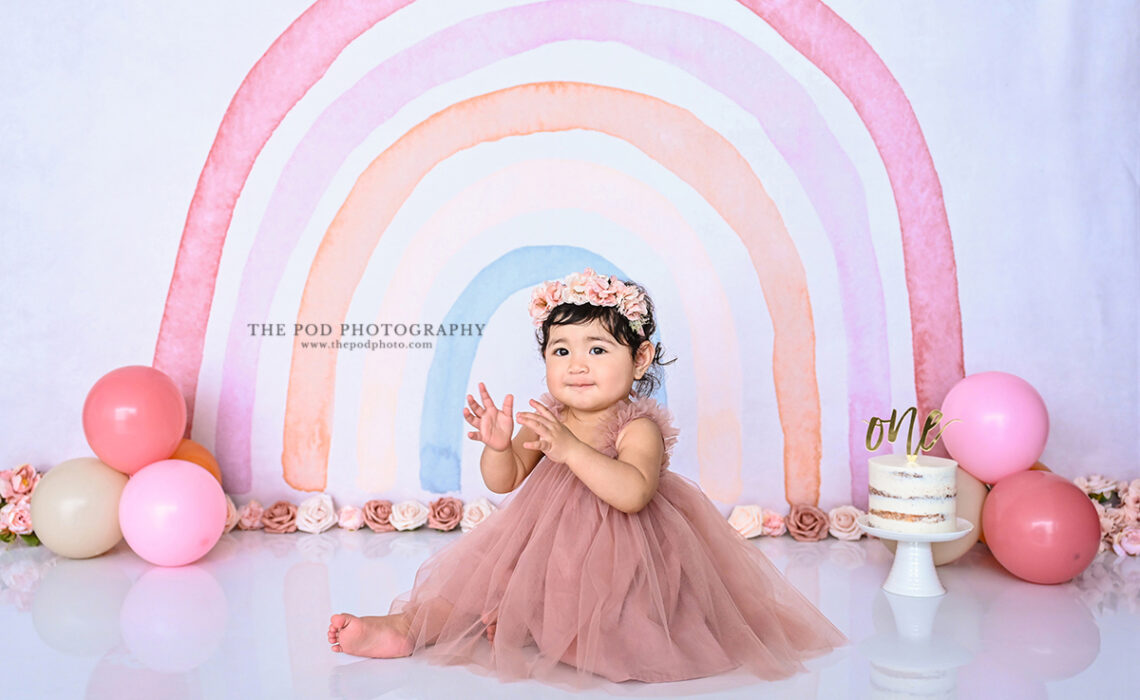 Our professional photographers here at our Encino, Los Angeles studio, realize that your baby's first birthday milestone is so important!  That's why our portraits will capture this special moment in your baby's life that can never be repeated. 
These precious portraits are a way to preserve memories of your baby's first year of growth and development. They also serve as a reminder of the love and joy that your baby brings to the family.
Our professional photographers will capture the joy and excitement of your baby girl as she dives into her first birthday cake and splashes around in a relaxing, warm milk bath. The splash part of the session is to help clean baby up after getting messy from smashing their mini birthday cake.
Rainbow Boho First Birthday Cake Smash
This First Birthday Cake Smash Encino Portrait Session had a boho vibe with more subtle rainbow colors, instead of the traditional rainbow colors. The colors the client chose really brought out baby girl's beautiful brown eyes! She had so much fun!
The mini birthday cake was perfect for this boho first birthday cake smash photography session. With its unique, but simple design, it coordinated perfectly with the beautiful rainbow boho backdrop.
For the splash portion of the photoshoot, we placed baby in a warm milk bath surrounded by flowers!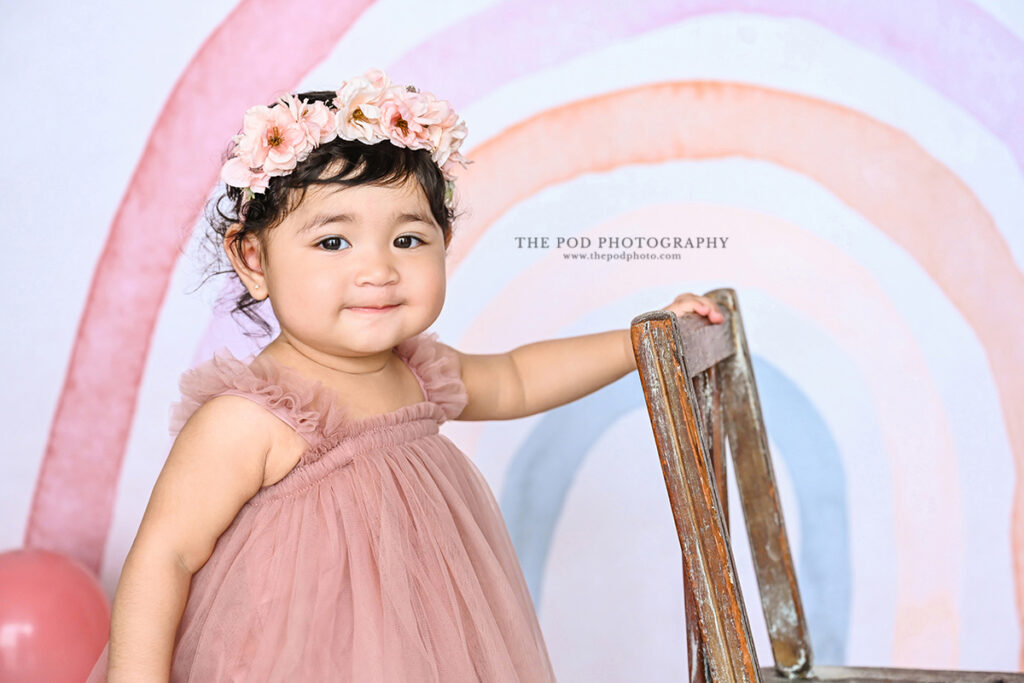 As your baby grows older, these pictures will become even more valuable and cherished. First birthday portraits can be used to create personalized gifts for family and friends, such as photo books or prints. We offer a variety of products for our clients.
Don't miss out on this unique opportunity to create lasting memories of your baby's first birthday. Book your First Birthday Cake Smash Encino session today!
And, for more portrait inspiration, please head over to our Facebook and Instagram pages, where we share images from our portrait sessions. You can also find us on Pinterest and YouTube for more portrait inspiration. Visit our website at ThePodPhoto.com for scheduling information and portrait inspiration for our Encino Los Angeles, California studio.