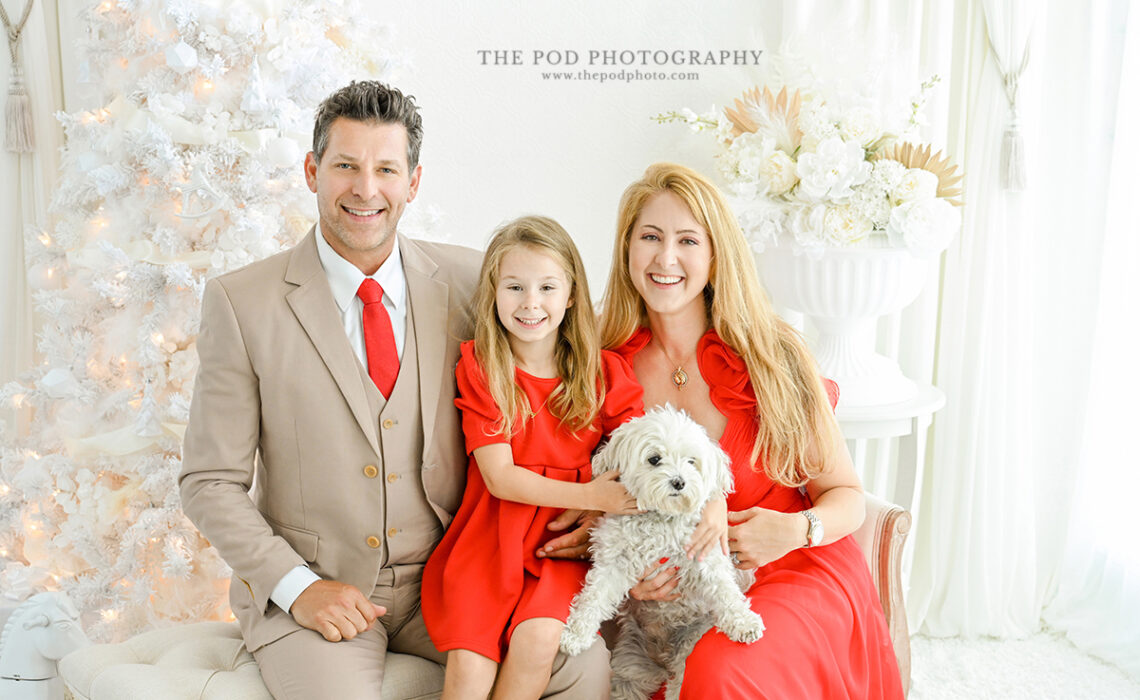 Celebrate the holiday season with your family and create lasting memories with our Holiday Mini Sessions Los Angeles, California. Our professional photographers will work with you to capture the perfect portraits that you'll cherish for years to come. Now is a great time to book your Holiday Mini Sessions in our Los Angeles Portrait Studio.
Christmas portraits are an excellent way to preserve memories and celebrate the joy of the season. They capture a moment in time that can be cherished and revisited time and time again throughout the years. These portraits can serve as a visual reminder of the memories made during the holiday season.
Not only that but they can also bring a sense of warmth and nostalgia year after year. Share them with loved ones who may not be able to be physically present during the holidays, helping keep them connected to your family.
This year we are offering three set designs. The Holiday Set, The Gray Vanity Set, and the White Vanity Set! We are also offering an Early Bird Special. If you book in September or October, get $100.00 off the session fee.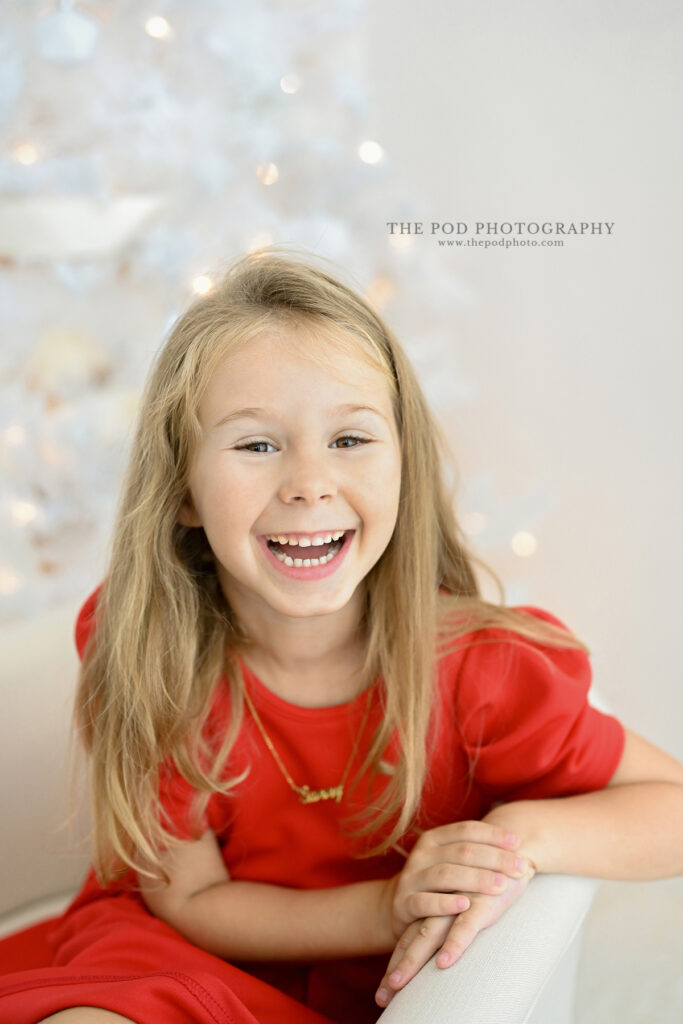 Don't miss out on this opportunity to make your holiday season extra special. Book your Holiday Mini Sessions in Los Angeles California! Visit ThePodPhoto.com for pricing and availability!
Hurry, spots are limited, so book now to secure your spot.
The Pod Photography in Los Angeles, California offers a variety of beautiful products, such as albums, wall art, and digital prints (sold separately). You can also choose from canvases and framed and metal art to create a beautiful wall collage in your home or even in your office. Portraits make wonderful Christmas gifts!
And, for more portrait inspiration, please head over to our Facebook and Instagram pages, where we share images from our portrait sessions. You can also find us on Pinterest and YouTube for more portrait inspiration. Visit our website at ThePodPhoto.com for scheduling information and portrait inspiration for our Los Angeles, California studio.