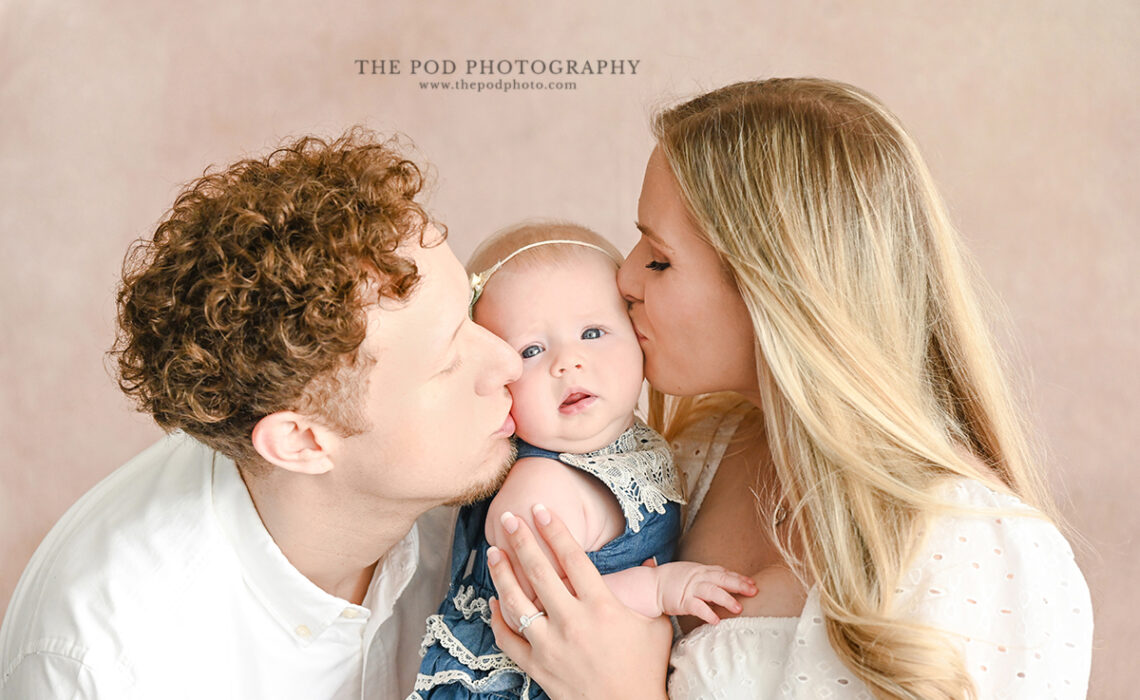 As someone who values family, I have always understood the importance of documenting family milestones with portraits. Family portraits are not just snapshots in time but can capture moments that we can never have back.
Family photos can serve as a visual history of your family that can be passed down through generations. Capture special moments in time with a Family Baby Studio Portrait Session. Portraits can preserve memories of your children and growing family as they change.
These portraits can serve as a constant reminder of the love and connection that exists within your family and can bring joy and comfort for years to come.
Family Baby Portrait Sessions
Our Family Baby Studio Portrait Session can capture precious memories of your growing family. It is crucial to document your baby's small features, such as their tiny hands and feet. We all know that babies grow up way too fast. In the blink of an eye, a year has passed! Do not let these precious moments pass you by.
We have talented photographers who can capture your family's precious moments in a temperature-controlled, state-of-the-art all-natural light studio. Our photographers are dedicated to creating stunning portraits you and your family will cherish for years. 
We really enjoyed having this beautiful family in the studio. You could feel the love and connection between these three. And baby girl was all laughs and smiles!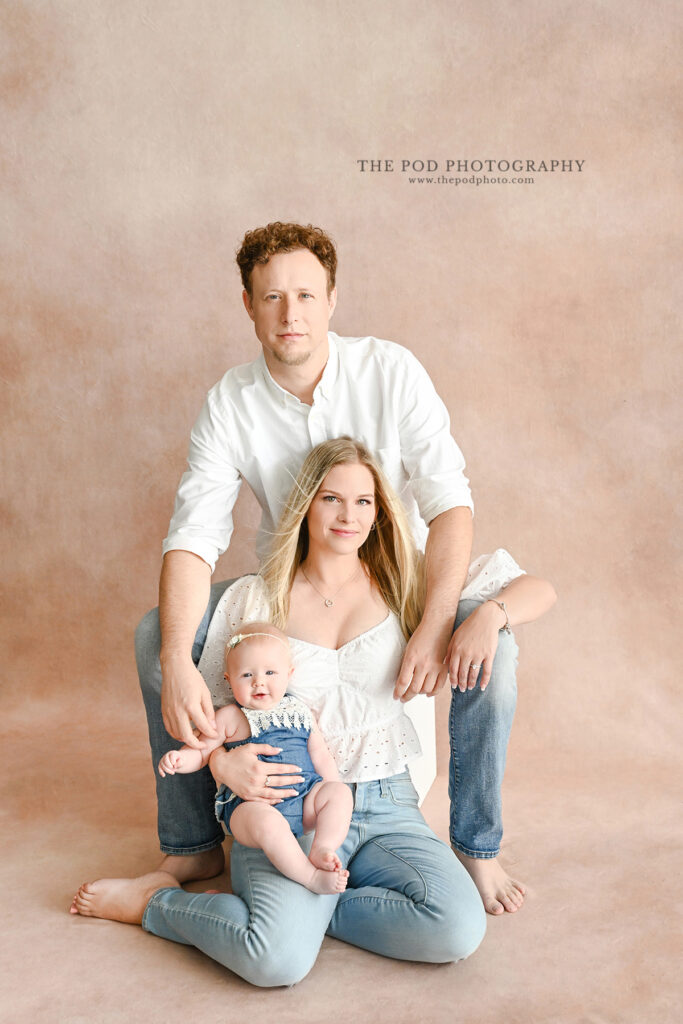 Book your session now with our Palos Verdes, California studio, and do not miss out on this opportunity to capture your family memories beautifully and timelessly!
Ways To Share Your Portraits
To share or display your beautiful portraits, The Pod Photography in Palos Verdes, California, offers a variety of beautiful products, such as albums, wall art, and digital prints (sold separately).  Choose from canvases or, if you prefer,  metal art to create a beautiful photo gallery in your home. 
And, for more portrait inspiration, please head over to our Facebook and Instagram pages, where we share images from our portrait sessions.  You can also find us on Pinterest and  YouTube for more portrait inspiration.  Visit our website at ThePodPhoto.com for scheduling information and portrait inspiration!