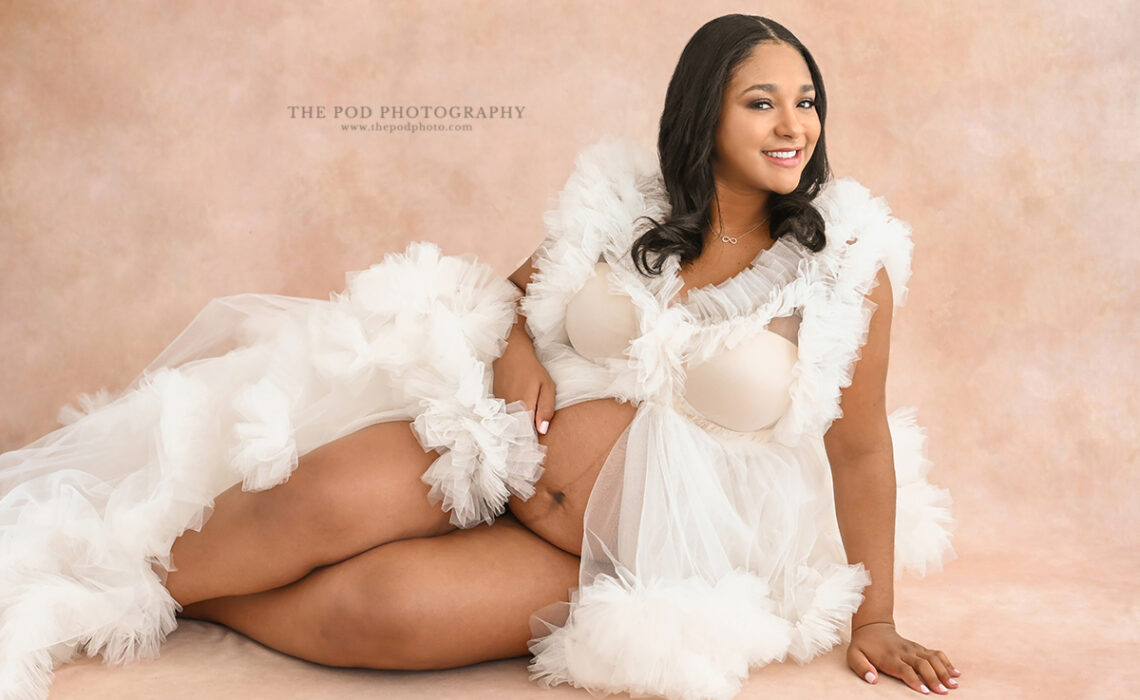 As expectant parents, a portrait session can be a meaningful milestone in your journey towards parenthood. It captures the beauty and love that you both share for each other. And, the anticipation and excitement of the upcoming arrival of your child. Our Maternity Couples Portrait Session in Studio City is the perfect place for creating beautiful portraits!
It is a way to document this memorable time in your life and create memories you will cherish forever.
Share your maternity portraits with family and friends, display them in your home, or even create a beautiful baby book to share with your child as they grow older. Celebrate this unique and magical moment in your life and look back on it with joy and fondness for years to come.
Maternity Couples Portrait Session Studio City
Our friendly and experienced photographers will welcome you in our Studio City portrait studio, and make you feel comfortable. During the shoot, we will take photographs of several different poses.  Those can include the couple holding hands and touching the mom-to-be pregnant belly, or more intimate poses. 
Your beautiful portraits will serve as a reminder of the love and joy you both felt during this significant time in your lives. Share your portraits with family and friends so they can experience the happiness and joy that you both felt about your new addition.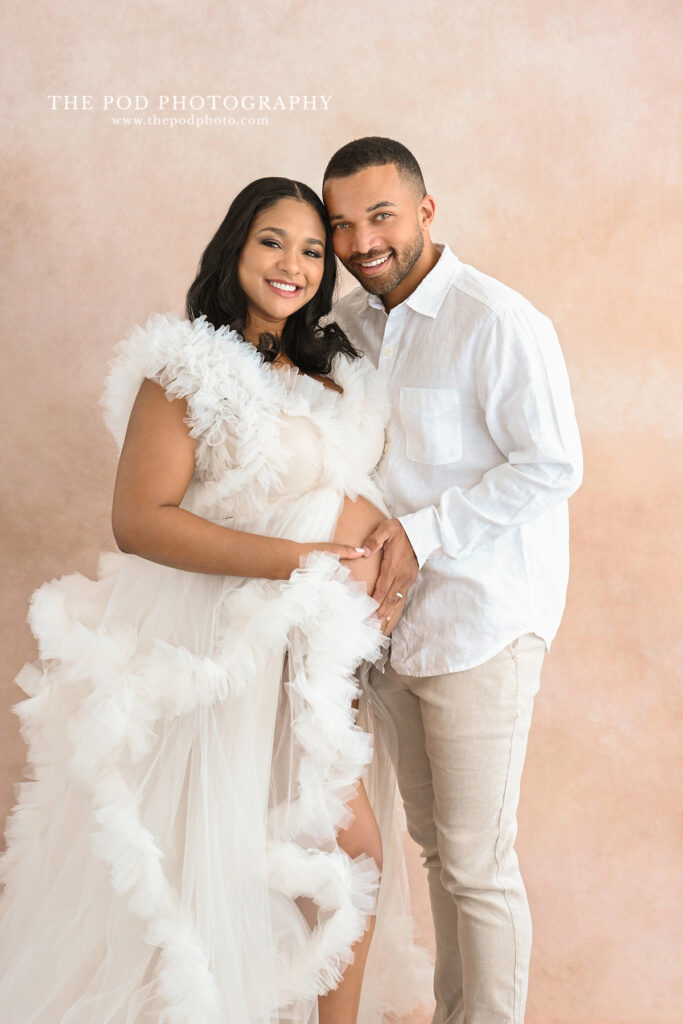 Booking Your Couples Portrait Session
The professional photographers are standing by to book your Couples Maternity Portrait Session today.  Call us at 310-391-4500 or schedule an appointment on our website at ThePodPhoto.com.  We can't wait to speak with you and create beautiful portraits that you both can enjoy for a lifetime to come!  
Be sure to visit our social media accounts for beautiful portrait inspiration and ideas!  Follow us on Facebook and Instagram, where we share images from our portrait sessions.  You can also find us on Pinterest and  YouTube for more portrait inspiration.  Visit our website at ThePodPhoto.com for scheduling information and portrait inspiration.