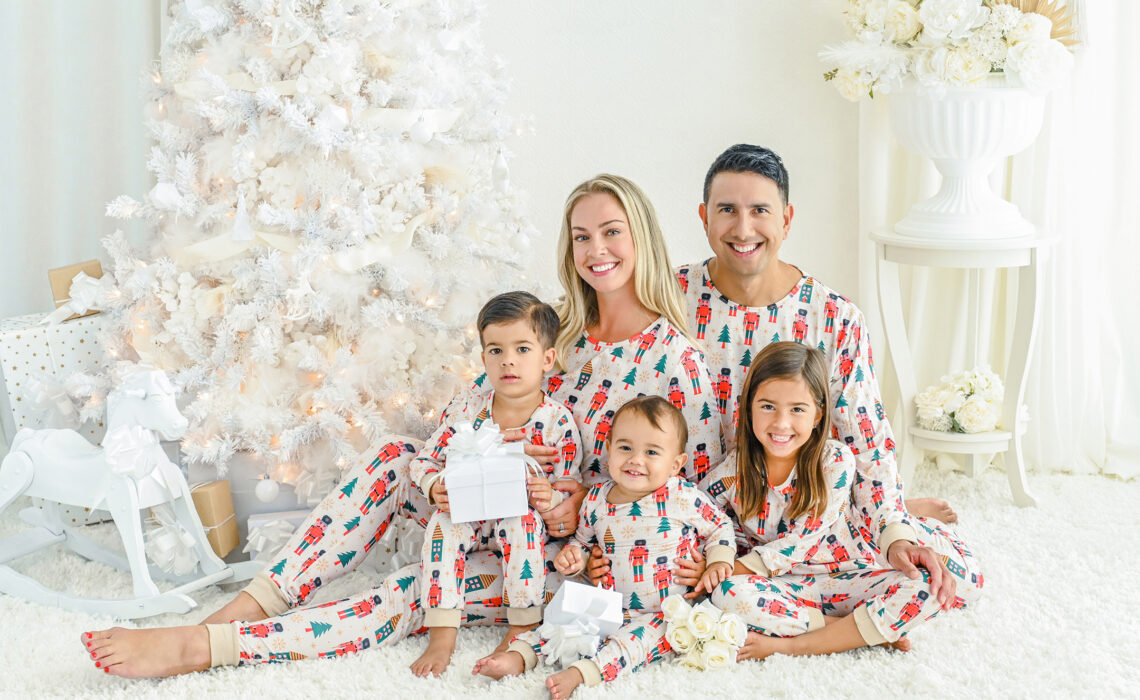 Grab the family and your favorite pair of Christmas Eve pajamas and book your Christmas Pajama Mini Sessions! Get ready for a snuggly, fun jammie party with the entire family.
Christmas Pajama Mini Portrait Sessions are now open in our Culver City, California studio! Capture the magic of the holiday season with festive pajamas and beautiful portraits.
Christmas Pajamas
Wearing matching pajamas is a fun way to capture the magic of the holiday season with your loved ones while at the same time capturing unique portraits. Our photographers enjoyed photographing this happy family! The precious bond they share showed in every image our photographers captured.
We provide a cozy and relaxed atmosphere. There is plenty of room to snuggle up together in your favorite festive pajamas and create memories that will last a lifetime.
Our set is designed to make you feel like you are in your living room. The set includes a beautiful white Christmas tree, gifts, and a cozy rug to cuddle on! We even have a rocking horse for the little ones.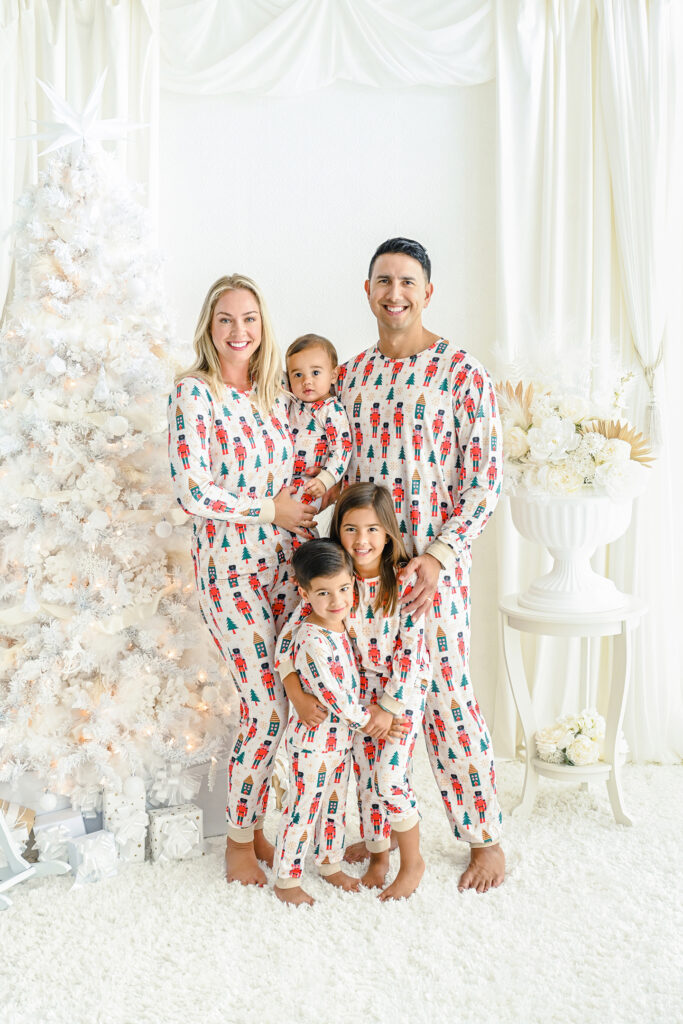 The Pod Photography in Culver City, California offers this unique opportunity, so book your session now and get ready to make some amazing memories.
Don't miss out on this fun and unique opportunity to celebrate the holidays with your loved ones. Book your session now at ThePodPhoto.com and get ready to make some amazing memories. Visit our website, ThePodPhoto.com, for more information including pricing and booking information. Mini sessions fill up fast so book today!
Portrait Products For Christmas Gifts
Did you know we offer a variety of beautiful products, such as albums, wall art, and digital prints (sold separately)? What better gift to share with loved ones than with portraits that can be enjoyed and shared for a lifetime!
Please head over to our Facebook and Instagram pages, where we share images from our portrait sessions. You can also find us on Pinterest and YouTube for more portrait inspiration. Visit our website at ThePodPhoto.com for scheduling information and portrait inspiration for our Culver City, California studio.
We look forward to having you and your family in our studios!