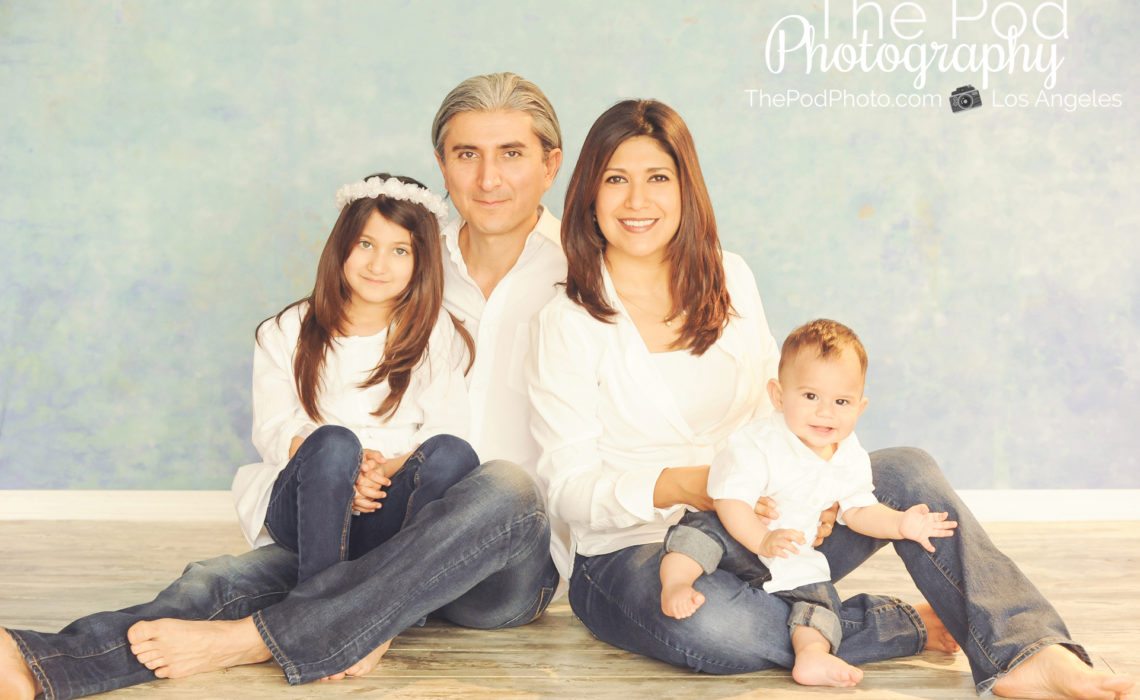 Being a natural light studio, it's no surprise that we love sunlight!  So, about a year ago, we decided we needed to bring that beautiful sunny glow into the studio!  Sometimes, we like to get super artsy and really flare out, but usually just adding a soft little hair glow does the trick.
This family was perfect for that sun-kissed look.  I mean, how gorgeous do these girls look with a little added light in their hair?!
The girls weren't the only ones who looked amazing.  Dad and baby brother were looking very handsome on shoot day as well.  I always say, if you have no idea what to wear to your family portrait session, dress everyone in white.  It's a classic that never goes out of style, is flattering on everyone, and it's just so bright & fresh!
We absolutely love capturing the relationship between brothers and sisters.  We're so lucky to get to know siblings from Culver City, Playa Del Rey, and surrounding West Los Angeles neighborhoods.