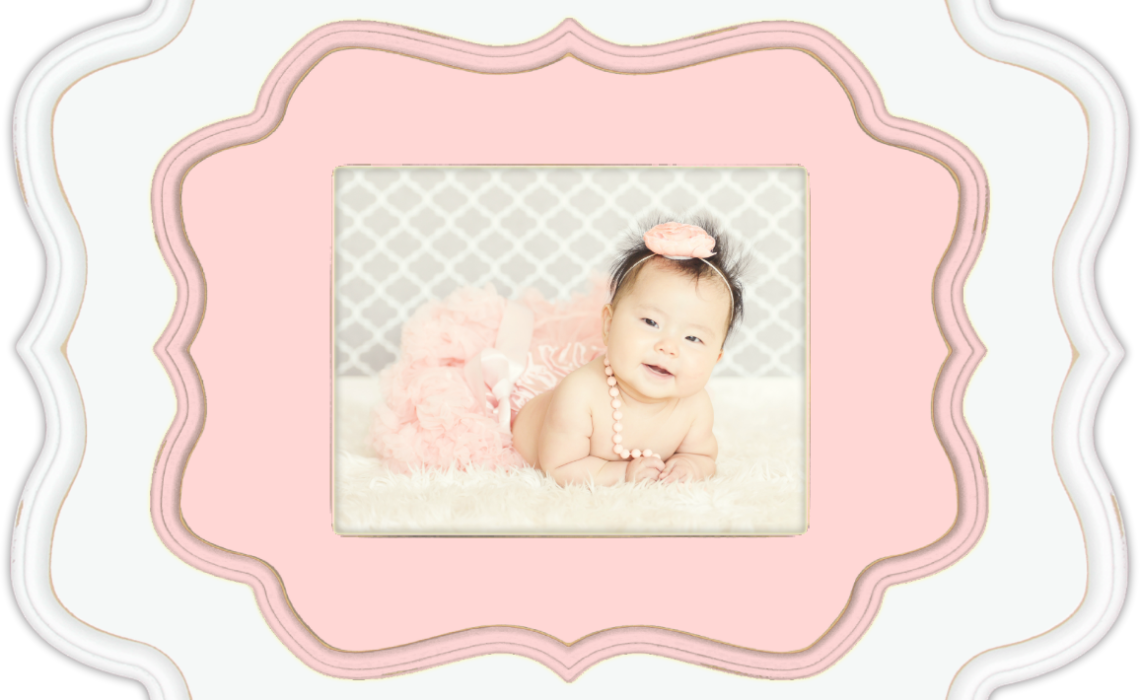 We were so so excited to see this amazing family again – and this time with an extra addition!  We met this beautiful couple when they were pregnant with Baby Sean, and when baby number two came along, they had already moved outside of LA. That's why we were so honored that they made the trek to come see us for family photos and show off this new baby girl of theirs!
Here at The Pod Photography, our mission is to not only give you amazing portraits, but to also help you display and ENJOY your images! That's why, when our clients hire us, it's to create a piece of artwork rather than send you off with a disc of images and an unfinished project. And one of our favorite ways to do that is with our custom framing that we offer.
For this family, our state-of-the-art frame software helped us play with a few different styles and colors for their new living room frame grouping. We went with fresh whites and charcoal grays to go with the style of their home.
Since big brother Sean came to see us every three months during his first year, Mom knew that baby Kayla had to have something super cute and custom to match Sean's photo wall! We love that she sent us over this photo of all of the artwork we designed over the course of Sean's first year:
And to get Kayla's wall off to a strong start, we designed this adorable Lux shaped frame as her statement piece (we can't wait to see how it looks in their home!)
From custom framing, to personalized albums, birth announcements and birthday cards, our full-service studio is sure to provide the coolest and most unique ways to use and display your images. Come check out all of your options and begin planning your family session by calling us at 310-391-4500 to schedule your free consultation. We can't wait to meet you!