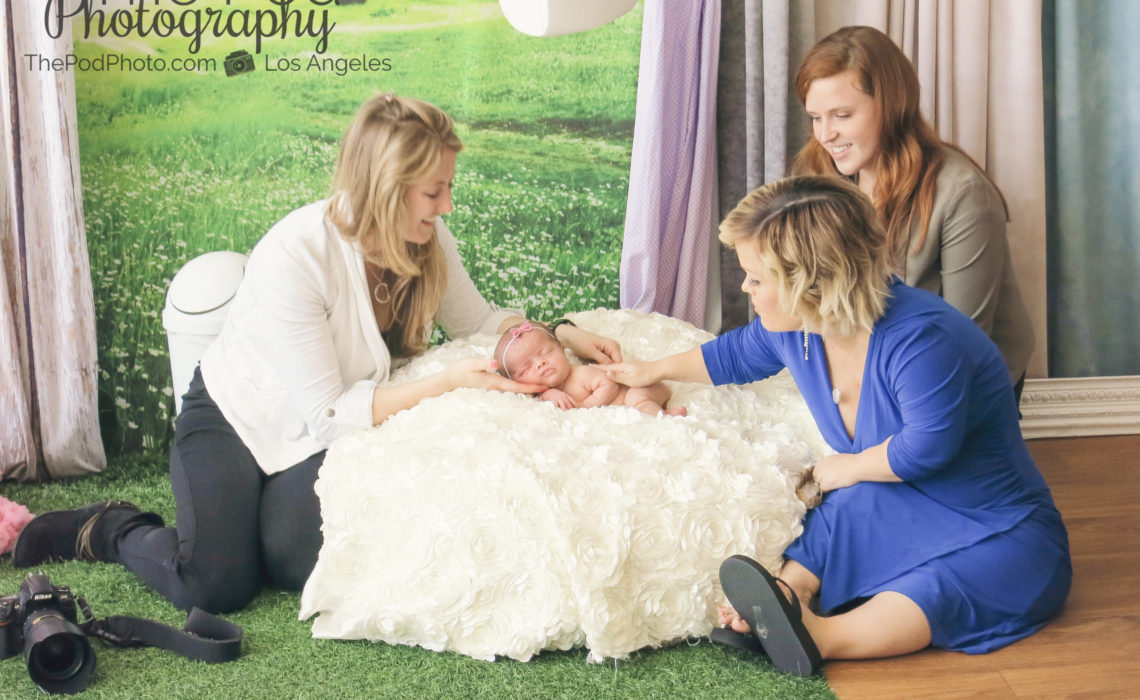 It was such a privilege being selected as the photographer for baby Penelope Gnoffo's first photo session! Since we wanted the photos to document Penelope – but also represent Terra and Joe's lives as well – we girls at the studio racked our brains to come up with the perfect concepts and styling for her newborn portraits.
The first set was inspired by Terra's baby shower which was a Mad Hatter tea party theme. We also know that Terra loves blue (and was wearing teal when Joe proposed to her!), so we incorporated sweet teal and cream into the color palate.
Next up, since Joe is a drummer, we styled up a cute little snare drum for a more edgy look for Miss Penny. Terra wanted to grunge it up, so she picked out one of our beanies and selected the brick background for this shot.
Our third look continues to tell Penelope's story. Being born in the Spring, we styled up a Spring Garden Set for her with all of her stats written on our ever-so-popular chalkboard name box.
To top it off, we selected a cream "fabric to infinity" setup for a very simple, timeless and classic look. While Terra was looking at outfits she picked out a fluffy pink tutu that we used in some of the shots on this set. Penny certainly rocked the tutu look, and looked absolutely adorable in pink!
Take a look at some more behind the scenes of the action!
If you missed the show last night, watch the full episode here: http://www.mylifetime.com/shows/little-women-terras-little-family/video/season-1/episode-11/a-family-affair