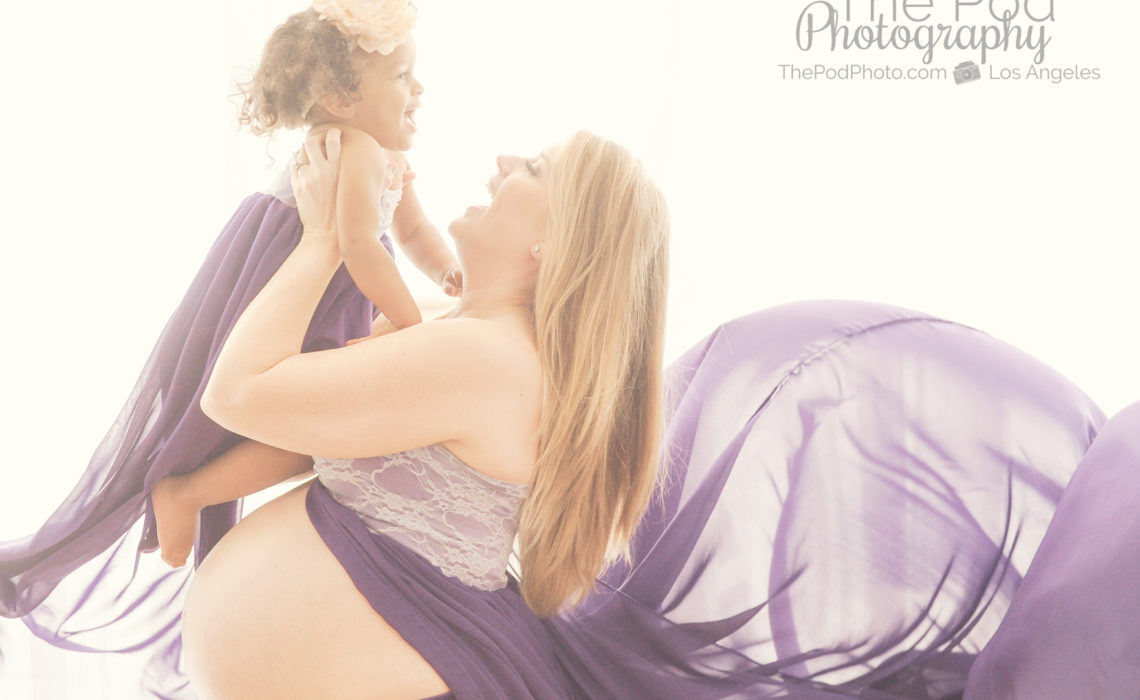 It is always incredibly special when older siblings participate in their parent's maternity photos or pose for their first sibling shot during the newborn session. This mother-daughter bohemian styled session was so incredibly gorgeous, the matching dresses just set the styling for this shoot over the top!
My favorite photo from the session happened as a lucky accident: big sister was being a typical toddler and getting a little bit tired of taking photos – and so dad said "let's go to the back to change you back into your regular clothes" since we were just about done with the photo shoot. Predictably, this little girl did not want to go and instantly snuggled up with her mother who was laying on her back on our bed. I jumped up onto a tall stool and told dad to snuggle in close to his girls and we were able to capture this amazing, peaceful family moment.  I know it looks like everyone is sleeping in that shot – but the moment literally lasted no more than 3 seconds before big sister was on the move again!
Our portrait studio is located in Los Angeles and services all of the surrounding areas such as Culver City, Santa Monica, Mar Vista, Playa del Rey, Baldwin Hills and Westchester.