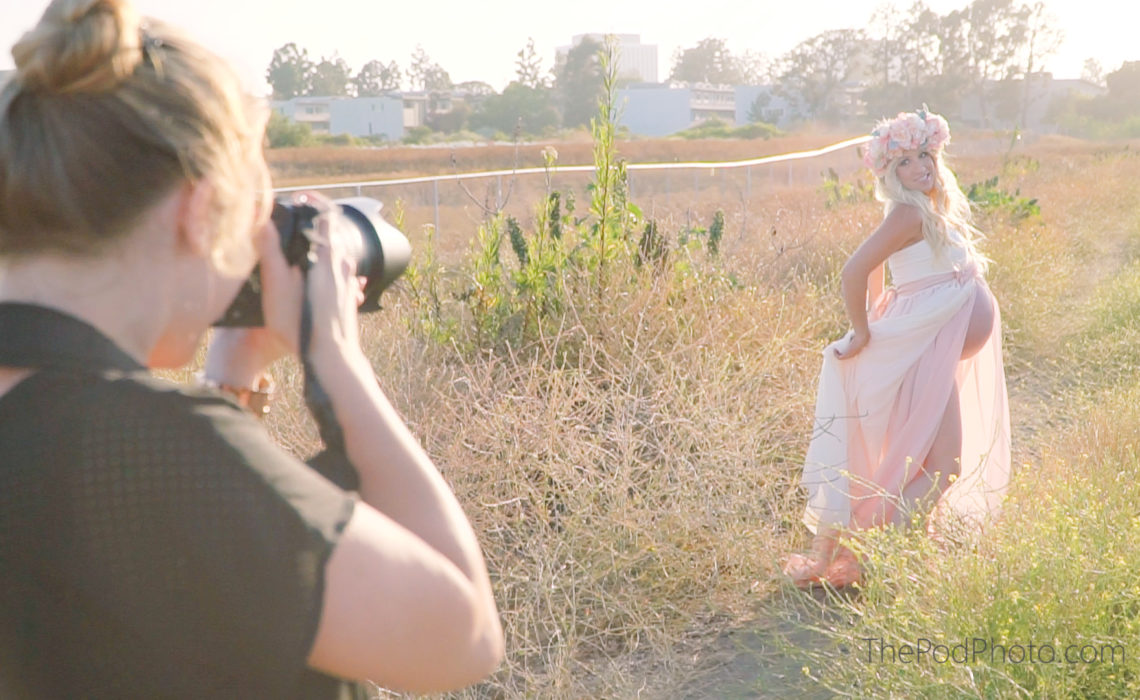 As a professional maternity photographer in Los Angeles – our photo studio is the perfect choice for your pregnancy pictures! We have specialized in expecting mom portraits since 2008 and are experts in posing you in the most flattering ways while making the session a fun and unforgettable experience.
We recommend documenting your belly between 30- 32 weeks for the optimum balance of belly fullness and feeling your best. We can still capture great images of you closer to your due date if you have decided at the last minute that pregnancy pictures are a priority. Don't wait too long though, we once had a 38 week mama go straight from her photo session to the hospital to give birth!  She was thankful that the baby didn't give her too much trouble and we were able to document her belly before it was too late.
For the photo shoot, you have the choice of having your session take place at our Los Angeles maternity studio. Most of our clients prefer the studio, since it is climate controlled plus the privacy if the studio allows women to show a little more skin than they would typically feel comfortable showing when at an outdoor location.  At our studio we also have a wardrobe of maternity gowns, tops and skirts and fabric wraps for clients to select from for their styling.
Many of our pregnant mamas to be bring their babies back to our studio for their newborn portraits.  The best time to capture those sweet, sleepy, snuggly photos is when the babies are five to ten days old. For the babies pictures, just like we do with maternity, there is a full wardrobe of hats, headbands and other cute accessories.
Contact our Los Angeles Maternity Photo Studio
Whether you are interested in learning more about the photo session process with us, want to come take a tour to meet your photographer or are ready to book – give us a call at 310-391-4500. Our studio is located in Culver City and services the entire Los Angeles area.