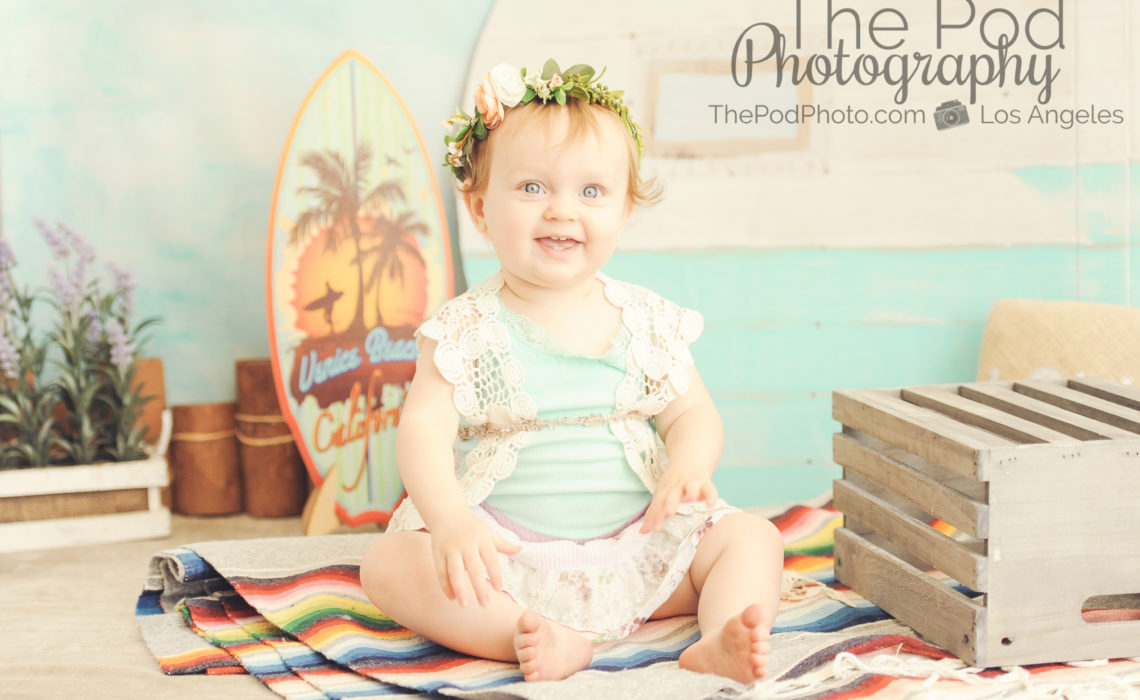 It's hard to believe that it's already a week into August and our Summer Set will be all wrapped up in just a few short weeks!
This year's set has been so darn cute and we've been enjoying seeing kiddos of all ages rocking their Summer looks! We love our clients' reactions to this set – since a lot of people living in Los Angeles are transplants, it's been fun set to send photos back home to family that are a true representation of their lifestyle! The little Venice Beach surfboard has probably been the biggest hit and looks so adorable having the kiddos holding it like they're about to catch a wave!
We also loved stocking up on some new props and accessories for the studio (we're kind of prop-junkies around here!) From handmade floral headbands, crochet vests and new bow ties, our studio is now chock-full of adorable bohemian accessories!
Take a look at some of our favorite Bohemian Babes of the season:
Want your little one to be photographed on this adorable Summer Set before it gets packed away? Give us a call at 310-391-4500 to schedule your session! Seasonal Sessions are just $95, for ages 6 months and older, and are available every Wednesday.
Click here to view our current Specials & Events at the studio!
Learn more about Kids Portrait Sessions here!
We look forward to seeing you!