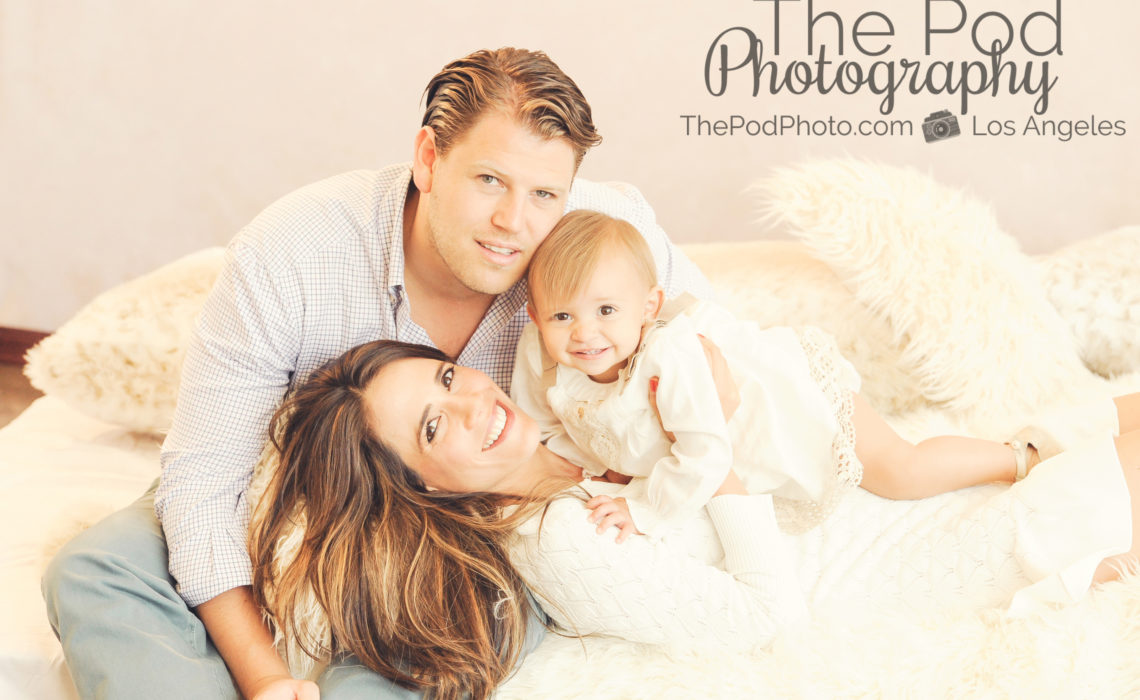 I'm not sure what it is, but lately we have had so many international clients! It could be the fact that it's summertime and everyone wants to visit sunny SoCal, but whatever the case, we have been thrilled to meet all of our new Pod Parents and send them home with beautiful memories!
So far this summer we have photographed families vacationing from all over the world – China, Indonesia, and Russia to name a few. But this gorgeous family from Mexico City was staying in LA for just a few weeks and decided to make us a priority while in town! And boy, am I glad they did! Mom and Dad walked into the studio photo ready with baby Ivana in arm already smiling up a storm and it made for some gorgeous, fun, candid portraits.
We had so much fun with her because most babies her age take a little while to warm up, and Ivana was so darn cute and outgoing! Our favorite part of the session though, was her cake smash! We had ordered her little pink polka dot SusieCakes Smash Cake which paired perfectly with a little pink tutu and polka dot background – so festive for a one year old!
Cake Smash Sessions and Korean First Birthday Sessions are our absolute favorite! We know all of the little tricks to keep babies happy & excited during a cake smash. Take a look here at a few tips and tricks to prepare for your little one's cake smash session!
Want to find out more about our all-inclusive birthday package? Click here!