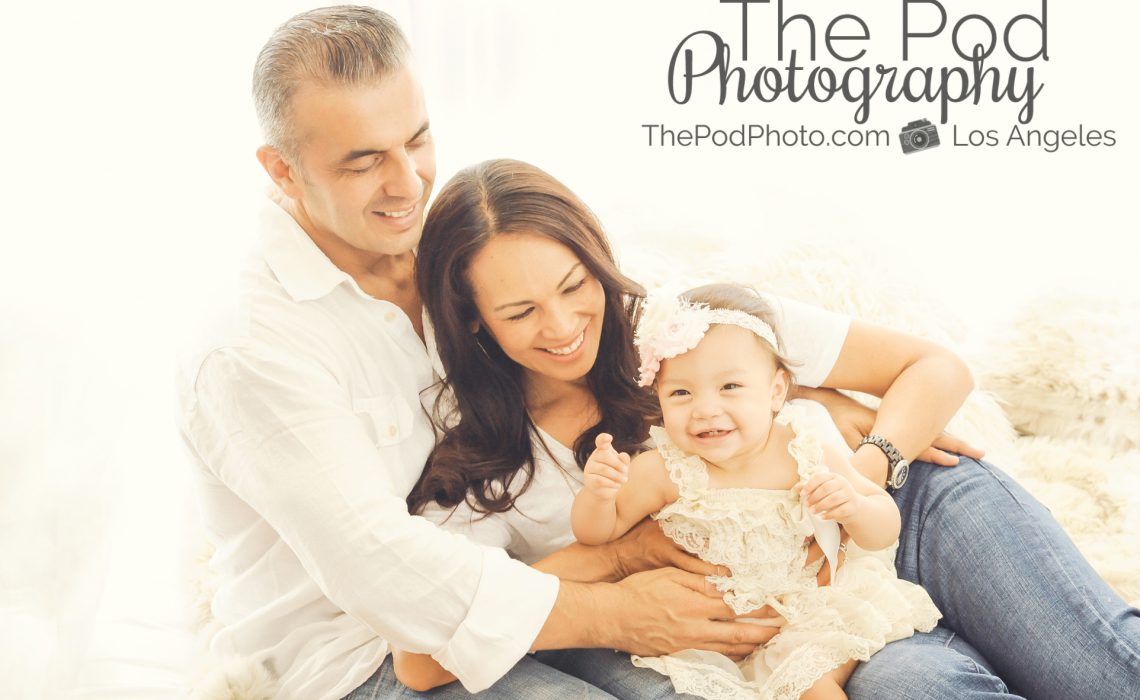 Funny enough, one of my very first jobs as a "photographer" was shooting at JCPenney Portrait Studio. Don't get me wrong, the experience was… well, crazy… but also a fantastic learning opportunity. I don't think I would know how to pose families as well as I do or get enormous, authentic smiles from babies if it weren't for the "five minute holiday sessions" we would schedule (literally five minutes) and be back-to-back with 60+ sessions per day. But hey, there's a market for everyone.  🙂
So yes, great experience with a high volume, quick turnaround, never-really-getting-to-know-your-clients kind of studio. And that's why I am so beyond grateful that I found Erika and The Pod Photography when I moved out here from Michigan in 2011. I still remember the day I walked in for my interview. I was in love. I was in a real portrait studio.
Over the past couple of years, the business has grown and changed, but one thing that has remained the same that I have always loved about The Pod Experience is the relationships we create with our clients and the VIP customer service we provide. Because we actually take the time to get to know our clients, it is so rewarding to see the reaction we get from parents when they come back to the studio to see their portraits for the first time. One of my favorite signs I see from moms that let's me know I've done a great job capturing her baby's personality is when her eyes start to well up and the tissues need to come out. And it happens quite a lot around here. But the other day, I was so moved when I "got" my first dad! I'd never had a dad well up when looking at his baby's portraits, and for me, there's nothing more special than seeing how much a daddy loves his little girl. It just makes my heart melt a little bit inside.  🙂
Take a look at these adorable photographs that moved this dad to tears:
All of our sessions are 100% custom designed with your taste and style in mind. We'll meet with you before each session and plan all of the outfits, backgrounds, accessories and sets together to create a one-of-a-kind photo experience! Give us a call at 310-391-4500 to schedule you consultation today!
Feel free to browse more of our adorable babies and families in our: FAMILY gallery and BABIES gallery on our website. Learn more about first birthday or Korean first birthday portraits as well!
We look forward to meeting you!