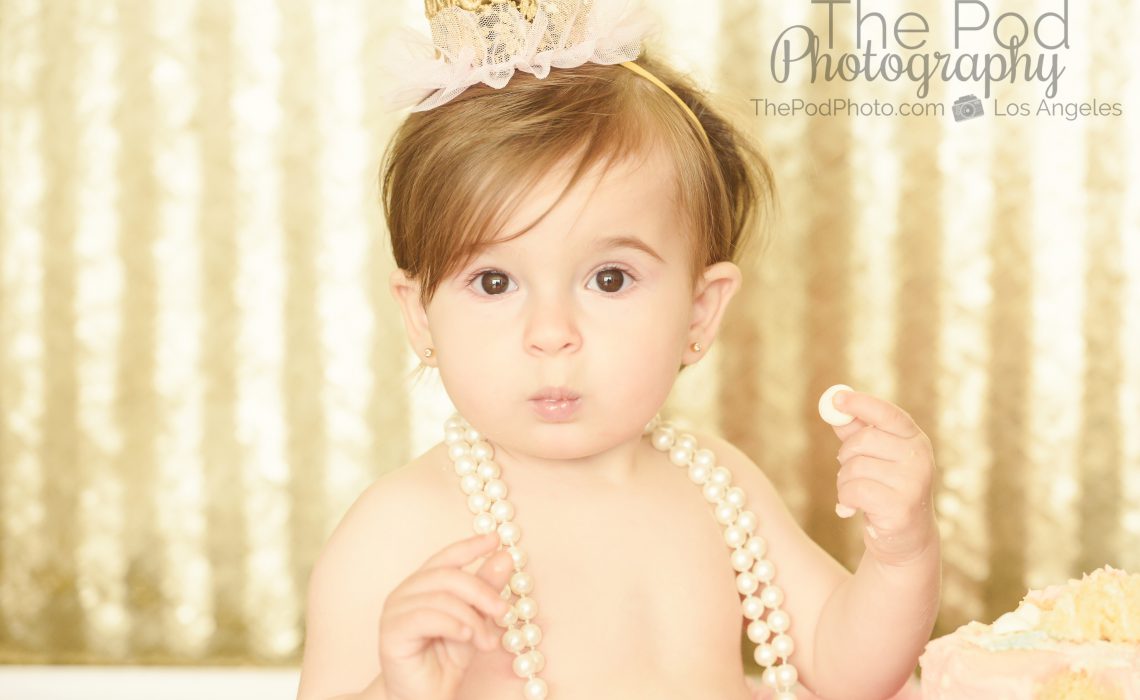 Baby Nicoletta was Miss Personality during her first birthday cake smash portrait session! We had so much fun photographing her and all the little things she was into at this fun age.  Our favorite though was how excited she would get when we would sing to her and say "dance!" and she would throw her hands up in the air in excitement. So darling!
For this girly girl, we knew we wanted to go with two very feminine sets for her one year photos. To bring in Springtime, Mom loved our Spring Cherry Blossom Set and she brought in the perfect little lace dress for her to wear. The combination was so beautiful!
When we were planning her cake smash, Mom loved the classic pink and gold combination (this tends to be a PodMom favorite!), so we dressed Nicoletta up in a little tutu, gave her a birthday princess crown, and had her smash her SusieCakes Smash Cake into pieces!  She totally rocked it!
Want to find out more about First Birthday Cake Smash Sessions? Take a look at our website and browse our galleries, and feel free to give us a call at 310-391-4500 to schedule your consultation!