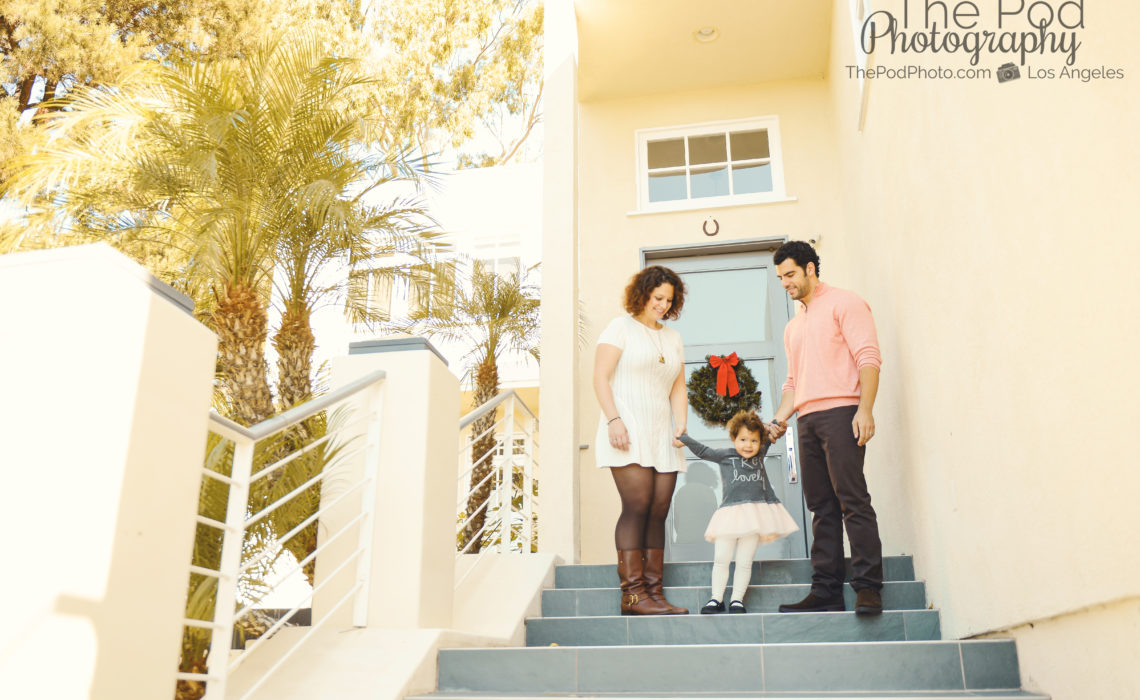 When it comes to photographing families on location, most people are under the misconception that you can shoot just about anywhere and at any time of day.  Well, unfortunately, that is not the case!  There are a lot of key factors (you can read about them in Erika's book) that come into play when shooting outdoors, and that is why we only shoot at certain locations at very specific times of the day.  Take a look at some of our favorite places to shoot below:
Veteran's Park.  We shoot here mostly in the mornings are early afternoons since the sun is high up in the sky creating a nice shaded area under the big, beautiful trees that line the edge of the park.  We often joke that this location is called our "enchanted forest" since half the time we are shooting there, there's a baseball game and kids running around all over the place – but you can never tell in the photos!
Temescal Canyon.  This location is really beautiful and rustic feeling.  You get tons of greenery as well as gorgeous hair glow if you know the time of day to shoot there.  This is often referred to as "the golden hour" which, in the canyons, is about three-four hours before sunset.
The Venice Canals.  Maternity sessions are very popular for the canals.  It's such a dreamy and romantic setting – we love it so much that we even shot Erika's family portraits here this year!
The Beach.  Beach photo shoots are great (as long as it's not wintertime!) for maternity portrait sessions and families with older kids.  Generally speaking, if you've got a little one under age two, we recommend either a studio session or a different location.  You can really only shoot at the beach right before sunset, and as adults we know to open our eyes and deal with the brightness, but with little ones, not so much.  You end up getting a lot of very squinty eyes!
However, by very special request, and very very rarely will we go to a clients' home for a portrait session.  This Beverly Hills Pod Mom had a very specific vision for her holiday cards, and we needed access to their backyard in order to capture the story she wanted to tell.  It was fun collaborating with her to plan the perfect time of day with lighting – we had her study her backyard at different times of day and update us with photos – and the final outcome was amazing.  We even got hair glow!  (Is it obvious that we're obsessed with hair glow?)
Not only did they get gorgeous photographs though – the added bonus was the storytelling aspect of shooting at their home.  We love that their giant bull (check out the Cow Parade art movement) made the photos – this guy is like a part of the family and traveled with them all the way from Switzerland to Beverly Hills!  🙂