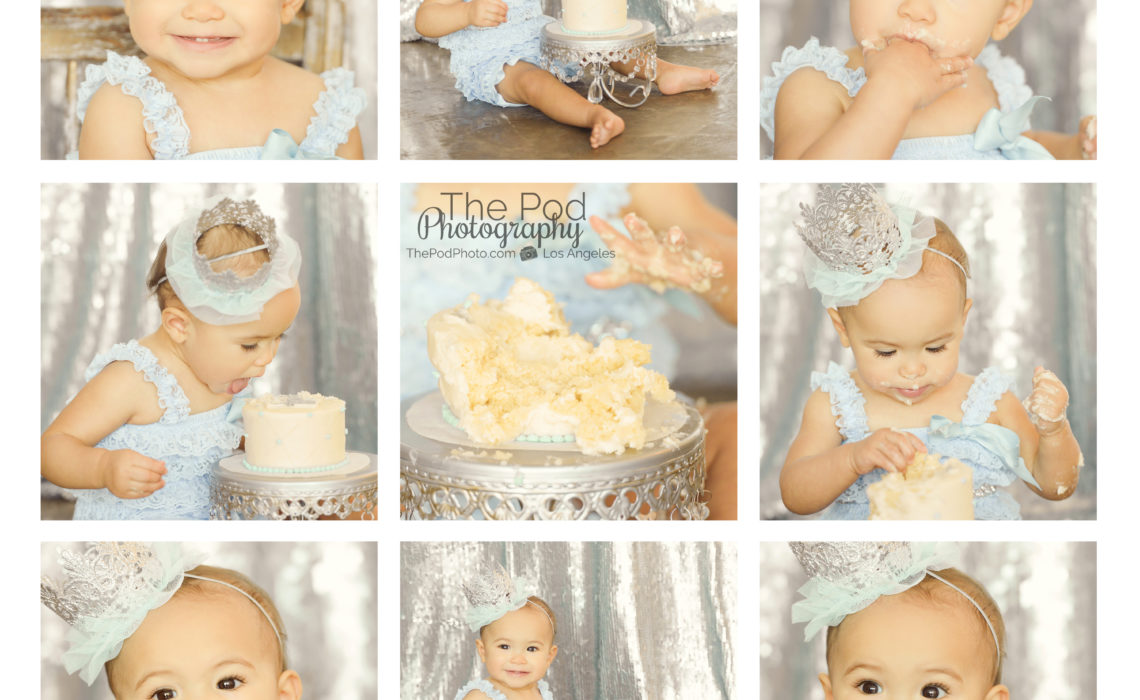 First Birthdays are such a fun milestone to document, and our very favorite thing about first birthday portrait sessions is creating beautiful artwork!  Whether that means creating cool, custom party invitations (or in the case below, thank you cards), putting together adorable photo party favors, or designing a statement piece to have on display at the birthday party, we are here to bring your vision to life and deliver you an extraordinary final product! (In addition to amazing photos of course!)
The most popular piece we create for first birthdays is our Expression Series which is a very playful piece that tells a story and lets you display your images in a unique format.
We've had clients print this in several ways, from our custom framing, to canvas gallery wraps, and our most popular style for these, our Vivid Metals.  We found our Vivid Metal style framing about two years ago when The Pod Photography team went to Las Vegas for the annual WPPI Photography Conference.  We are always searching to find the coolest and most unique products to offer to our clients, and when we saw the Vivid Metals that Miller's Lab provides, we were in love.  And our clients love them too!
For Miss Emma's big first birthday bash, she had this adorable series on display.  Take a look at some more photos from her session below!
Interested in capturing your little one's big first birthday or Korean first birthday milestone at our Los Angeles photography stdio?  Give us a call at 310-391-4500 to schedule your consultation and begin planning your session!