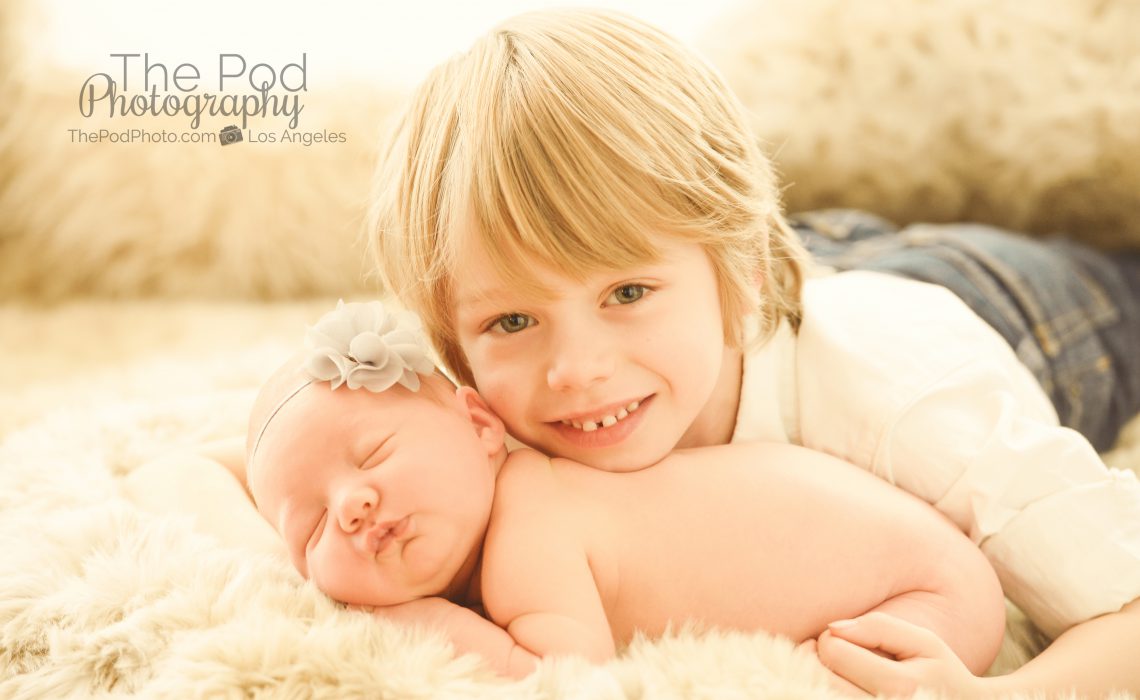 Thank you to this family for their kind words on Yelp!
"The Pod Photography is your go to location for the most professional and stunning baby photos in Los Angeles. I found this company online, and am so glad we went with them to shoot our newborn. The entire staff is one of the nicest group of people I've met, and not only did they treat our baby with the utmost care, the studio was stocked with coffees, cappuccinos, teas, cookies and snacks.
This company is first class all the way, and I would recommend them above all others to shoot my baby, and when she gets older, our family portraits. Five Stars!!!!"
Not only was this family super fun and nice – they were all gorgeous as well! This little cherub newborn had us oohing and ahhing at all of the sweet little poses she snuggled into during her photo shoot. Our favorite though, were the photos with big brother. As I'm sure you can tell from the photos, this little guy was full of personality and just had so much fun dressing up and modeling for us.  There was some mild concern that baby sister might, er, um… go potty on him during their up close and personal sibling photos – but big brother hung in there and smiled through it.
We would love to give your family the same amazing experience that this family had! Visit our West Los Angeles portrait studio online and give us a call at 310-391-4500!