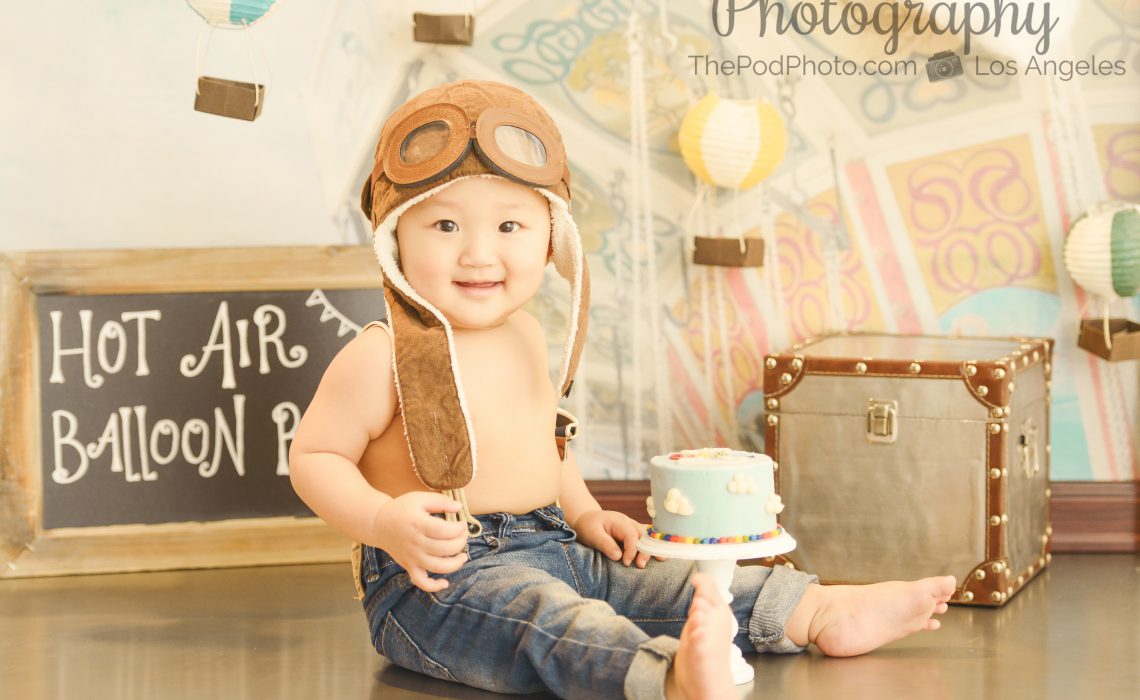 If you aren't familiar with Korean First Birthdays, they are kind of a big deal. Parents go all out, and having photos to document this exciting milestone is very important! That's why, when I met this family, I knew we had to go all out for the styling of Baby Cooper's first birthday photos.
We had so much fun every step of the way. From meeting and creating the styling for the session together, to the actual day of the shoot, all the way down to designing their gorgeous photo album. But what we were most excited about was this little dude's cake smash.
Since Cooper's birthday party is a hot air balloon theme, I was super inspired to create a custom set that was brand new and three-dimensional. I've seen a lot of cool things done on Pinterest, but I wanted to put a little "Pod spin" on it and make sure that the set was cake smash-able at the same time. So, with a little steam-punk flavor tied into a cutesy baby look, our Hot Air Balloon Set was brought to life! And Cooper certainly rocked the look well!
In addition to great cake smash portraits, it was also really important to get one-year-old Cooper dressed in his traditional Korean Hanbok. I got a little education on Hanboks from this family, and found out that these are not only worn for first birthdays, but for any ceremonial events such as weddings, funerals or other festivals and celebrations.
And of course, we can't forget to celebrate the reason why this little guy is even here! One year is the perfect milestone to document your family portraits. I love the timelessness of these photographs too – especially having Cooper's other two sets be so themed and story-telling, it's nice to have something that you can display year-round that hangs as artwork in your home. And with this color scheme and simple styling, these family portraits will last a lifetime.
Check out more adorable cake smash photos here!
Interested in scheduling your family photo or cake smash session? Take a look at our family gallery and one year gallery to see more photos and give us a call at 310-391-4500 to schedule your consultation.
Want to know what we're up to? Follow us on Facebook and Instagram!