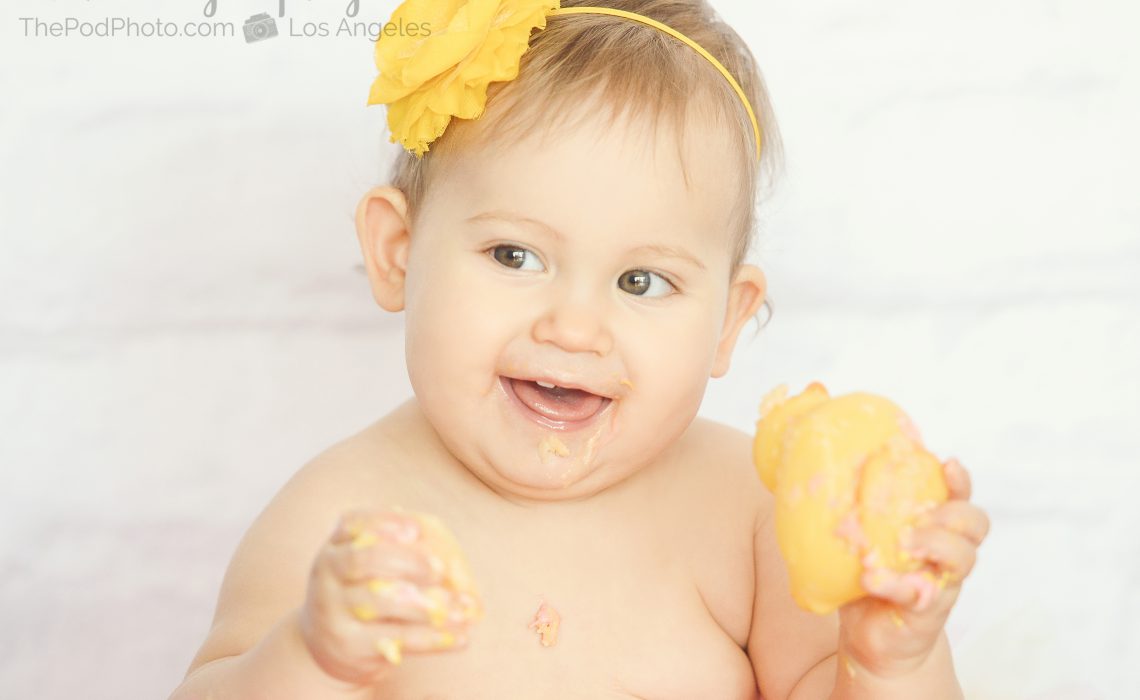 There's nothing more entertaining to me than a baby totally going for it when it comes to smashing their first birthday cake. It's always a mystery to see how babies will react to their first cake – whether it's indifferent, completely freaked out, super excited, or in this case, totally into it!!
Over the last year we have gotten to watch Miss Sadie grow from newborn, to six months, and now to one year! And when Sadie's momma and I talked about her Rubber Ducky birthday party, we knew pink and yellow would be the perfect color combo to this darling cake smash!  I mean, how cute is she in this tutu?
Sadie didn't waste any time digging into her cake either. Although ducky got the first taste, Sadie's little fingers shortly found their way in to grab big yummy chunks that went straight into her mouth! Take a look at some of our favorites from this messy cake smash below:
First Birthday Cake Smash Sessions are one of the most popular shoots we do here at the studio! One year old babies come to see us from all over Los Angeles including surrounding neighborhoods like Studio City.
Follow us on Instagram, Facebook, Twitter, YouTube and Google+! Check out our boards on Pinterest for more amazing cake smash ideas, and give us a call at the studio at 310-391-4500 to schedule your little one's big photo shoot!