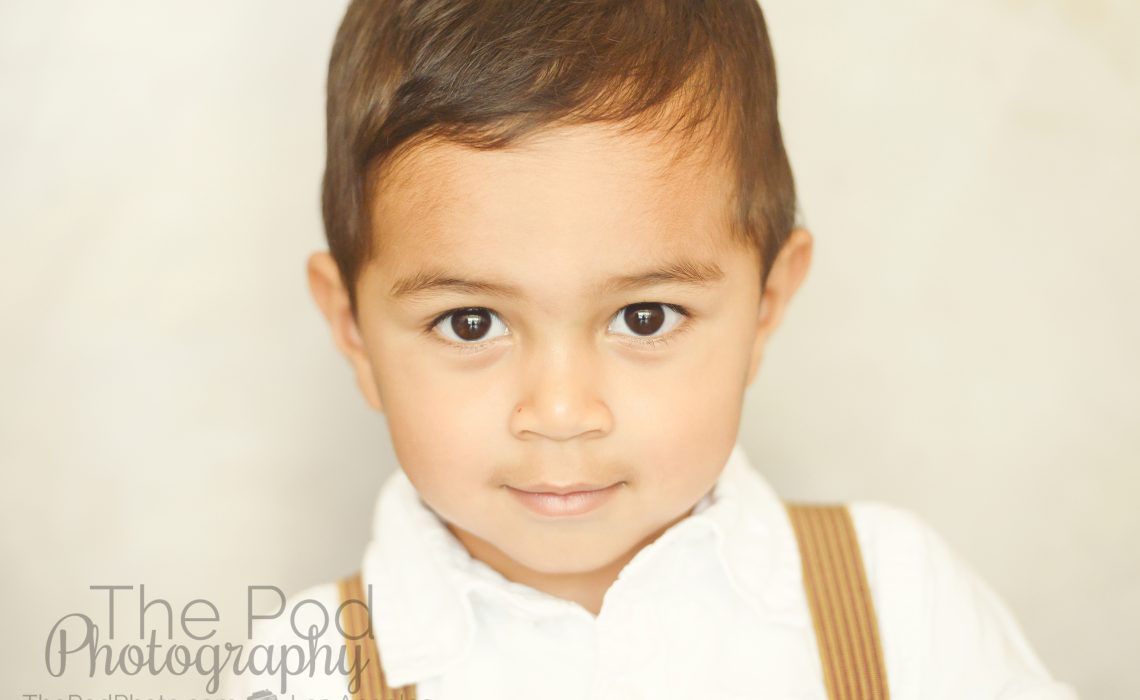 One of the coolest things about being a baby & kids photographer is watching these little peanuts grow up! The first time we met Baby Derek, he was just 8 months old, and boy has he grown into a little stud muffin! (Take a look here to see his first shoot with us a few years back!)
Two year old babies tend to take a little while to warm up, especially since this age can be tricky to know exactly what they want and need. But Derek warmed up to us rather quickly and let out all different sides of his personality! One of our favorite little tricks for kiddos this age is stuffing something into their pockets that they can dig it out, and in the meantime, we grab an awesome little baby model shot!  How cute is Derek in this first picture below? Though, he didn't need us to trick him too much – this little dude was all kinds of personality all on his own!
As handsome as Derek was in his first outfit, we also wanted something a little bit more playful and whimsical for him, so we thought our little Hot Air Balloon Spring Set would be the perfect match for his little preppy look that mom brought in.
Derek came to visit our portrait studio from Playa Vista, and we see tons of babies from the Westside as well as all over Los Angeles.
Interested in capturing your little one's portraits? Give us a call at 310-391-4500 to schedule your consultation and find out more of the details of the session on our website!