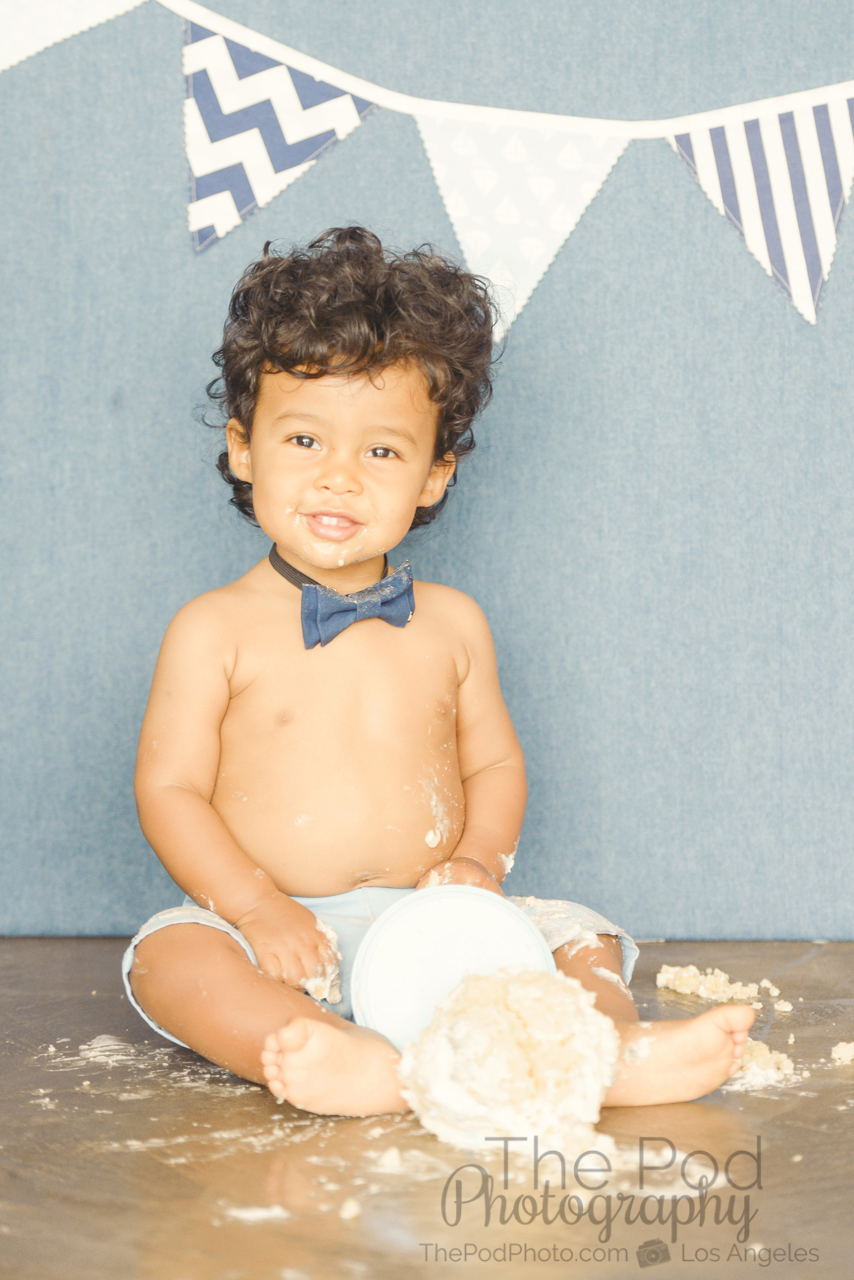 Turning one year old is a big deal, and it's the perfect opportunity to document your family at this milestone!
In addition to capturing one-of-a-kind smash cake photos for your little one, we also love telling each family's story and showing off your personal style. In the case of this hip LA family below, we loved their laid-back, cool and casual style. Their colors were perfect tying together different shades of blue and white.
Baby Kai was so darn handsome in his little gentleman's outfit, too!  Look at that "Blue Steel" look he's sporting! So much personality, this kid! And a killer Bruno Mars haircut, too!  🙂
Then fast-forward to my favorite part of every first birthday photo session – the smash cake! We decided to keep it pretty simple for Kai's cake smash – bringing in denim and shades of blue to tie back in to our family portraits. This stylish little dude didn't waste any time smashing his cake the smithereens either! Thanks for all your smiles, Kai!
Does your little one have a big milestone coming up? Be sure to schedule your first birthday cake smash session with the best baby photography studio in Los Angeles, The Pod Photography! Together, we'll customize every detail of your photo shoot, give you a five-star experience, and amazing portraits that will last lifetimes!
Follow us on our Blog, Facebook, Instagram and Google+ to see what we've been up to, or explore our YouTube and Pinterest Boards for more inspiration!