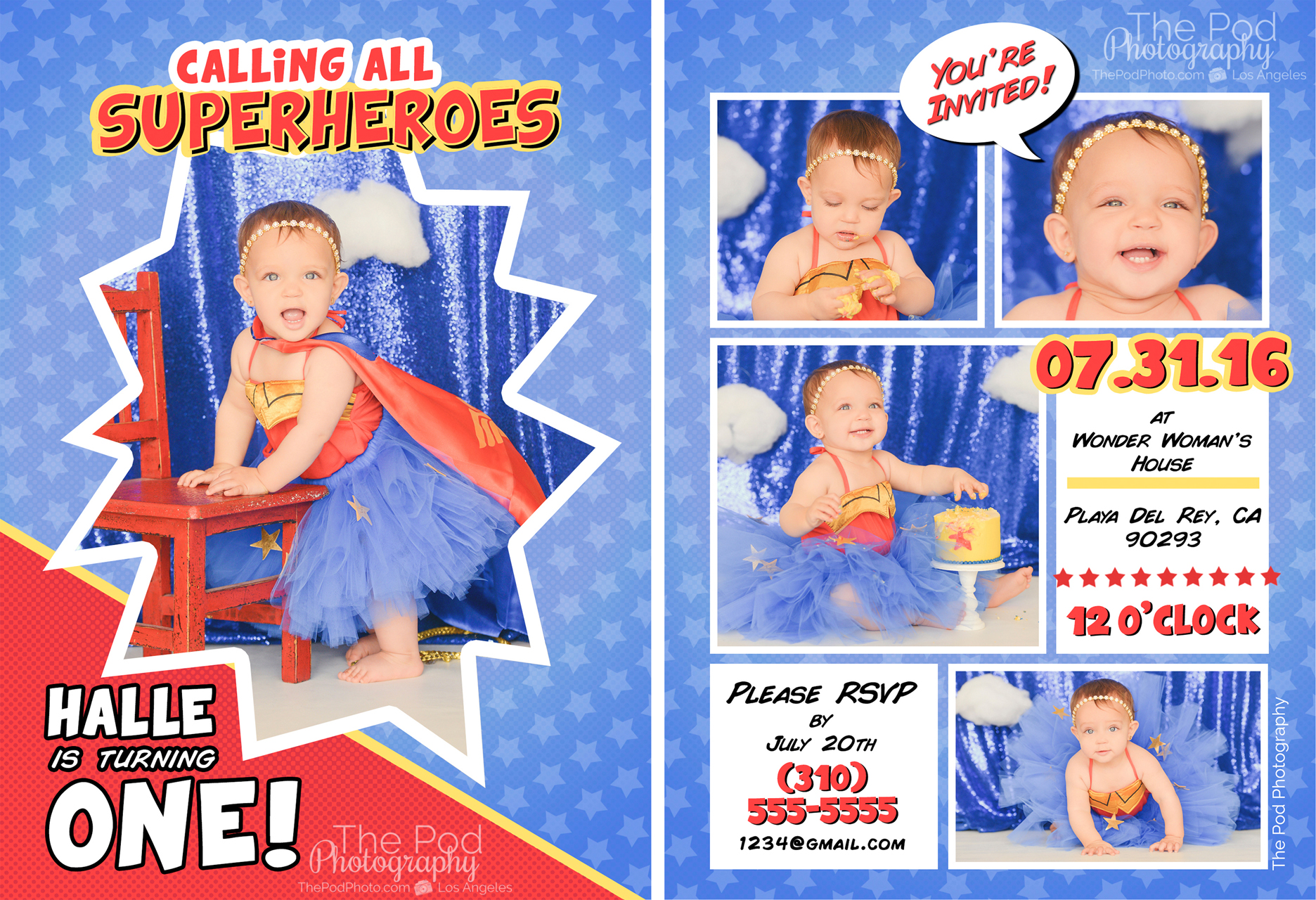 Almost every little girl we see gets a princess party – or at least something sparkly, pink and girly – so we were SUPER excited when Baby Halle's Momma came to us with a Superhero Wonder Woman theme for Halle's first birthday portraits!
I immediately had a few different ideas in mind for her set. Were we going to go with a cool, urban brick like she was fighting crime in the city? Or speaking of city, maybe a cool graphic skyline for the background? Ooh, or maybe we could get a bunch of comic and create a comic book backdrop!
After lots of brainstorming and playing with a few options, we came up with this simple, but super cool blue sequin background with fluffy white clouds. We thought it was the perfect mix of edgy and girly, and went so perfectly with Halle's sparkly gold accessories!
Halle didn't waste any time smashing her adorable Wonder Woman inspired SusieCakes Smash Cake either – she was so adorable investigating the frosting and squishing it between her little fingers and toes!
And after editing her gorgeous photos, we were inspired to create these amazing party invitations for her: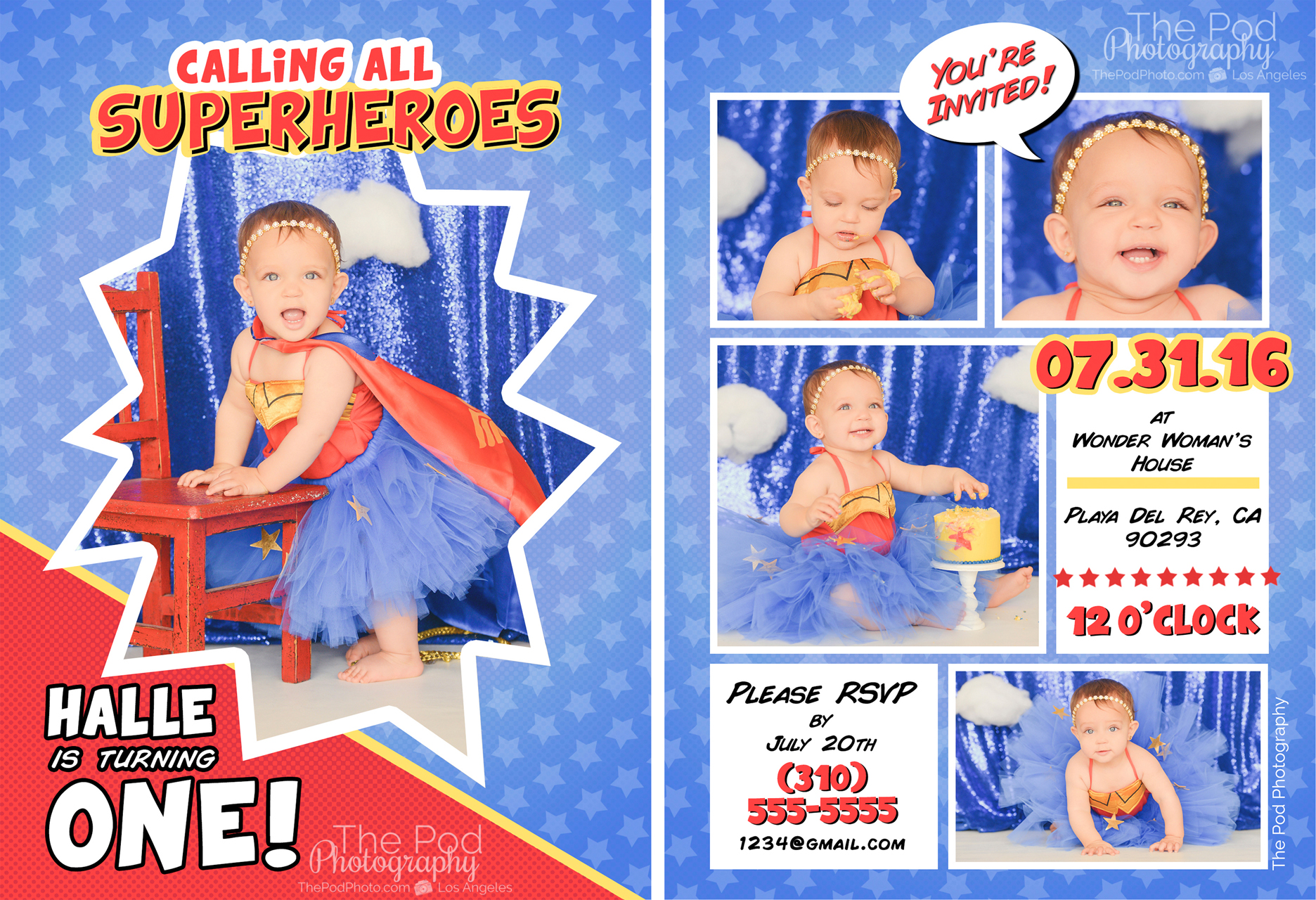 Call us at 310-391-4500 to book!
Follow us on our Blog, Facebook, Instagram and Google+ to see what we've been up to, or explore our YouTube and Pinterest Boards for more inspiration!