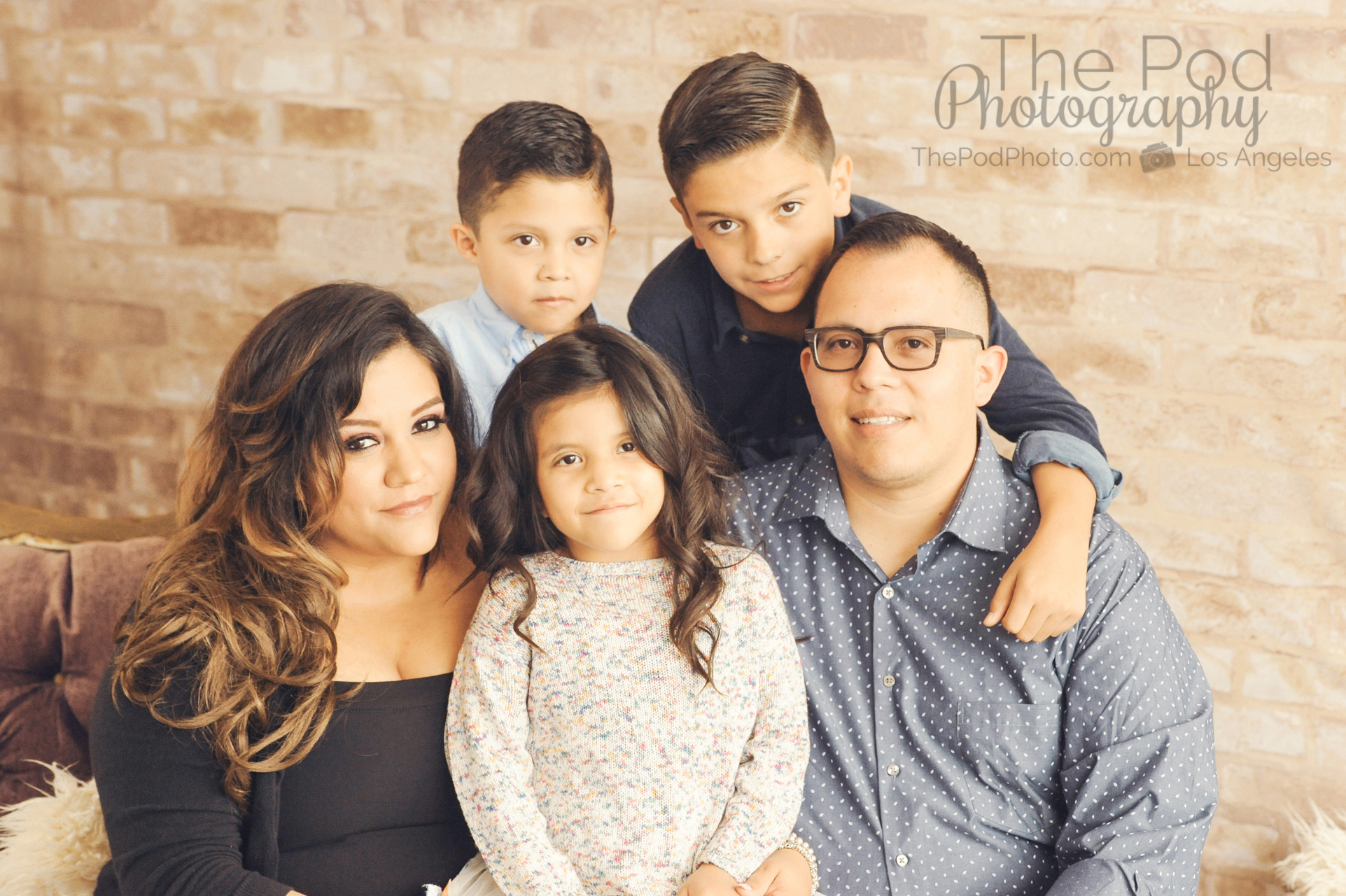 We're so used to having teeny tiny babies here in the studio, so it's always a blast when we have older kids in the studio! Especially when we once photographed them when they were teeny tiny!
A few years ago, before this family moved to Texas, we photographed big brother Seth and big sister Noelani. So of course we were super excited to hear from mom when she told us they would be in Los Angeles for a few days – AND with a new addition to the family, little brother Shiloh!
Shiloh totally hammed it up for us, too. At first, he was a little bit shy and uncertain of us, but he eventually fell for our tricks and we got Mr. Personality to come out and play!
Noelani was a tougher nut to crack, but we got her! Her personality was so sweet, and she wanted to laugh at all the silly things we were doing, but was just holding in that smile so tight!! We finally got her to show us all her pearly whites with big tickles and funny jokes!
And then big brother, Seth, was Mr. Cool Guy.  Being 11 years old, the last thing you want to do is go take pictures with your younger siblings, but when it was his turn for photos he was posing up a storm for us, loosening up, and giving us some very handsome photos!
Seth was great with his little brother and sister, too, letting them climb all over him, wrestle and even give him kisses! He was also a great help and getting the kids to laugh and have fun! We love how their portraits turned out!
This family traveled to our Los Angeles studio all the way from Texas, and we love photographing families from out of town who are visiting on vacation!
Generally we service clients from local Los Angeles neighborhoods, including Culver City, Beverly Hills, Pacific Palisades, Bel Air, Century City, Mar Vista, Santa Monica, Brentwood, Play Vista, Malibu, Sherman Oaks, West Los Angeles, Venice Beach, Marina Del Rey, Hollywood, Encino, Palos Verdes, Westwood, Westchester, Playa Del Rey, Manhattan Beach, Studio City, Calabasas and more!
Follow us on our Blog, Facebook, Instagram and Google+ to see what we've been up to, or explore our YouTube and Pinterest Boards for more inspiration!