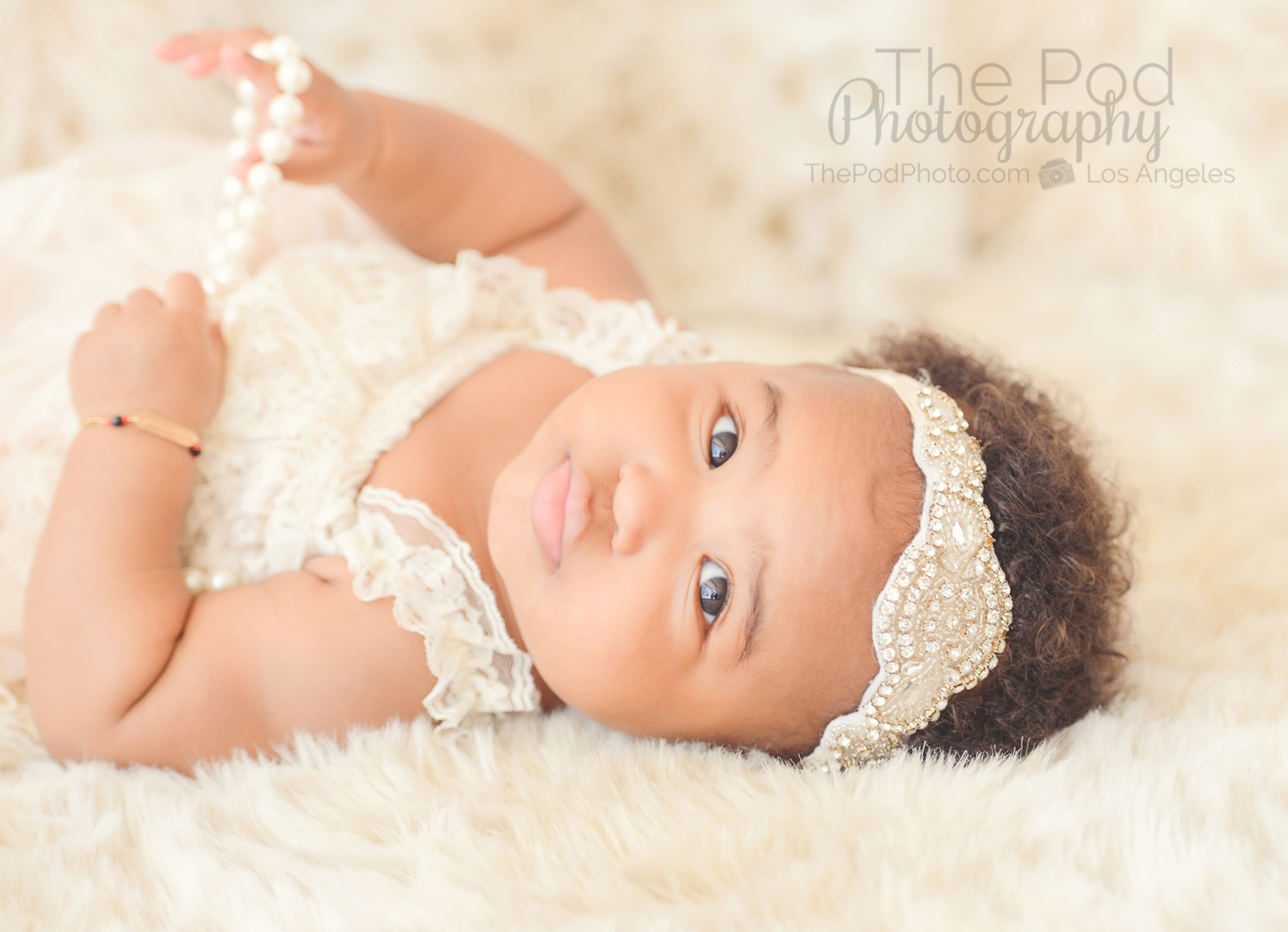 Six months is such a beautiful age to document, and we absolutely loved photographing this little peanut. Miss Vivianna was so sweet and feminine and rocked five different looks for us including her cute little tooshy! Seriously though, there is something just so darn cute about little baby butts, teeny tiny toes and those chunk-a-monk thighs!
We weren't the only ones that had fun on this shoot though, this Santa Monica Momma enjoyed her experience so much that she was excited to write us a lovely Yelp review:
Such an amazing group of ladies with amazing energy. They were so helpful with my 6month old during the shoot; and right when I thought my little one was done for the day Leah found a way to use my little Vivi's tired/sleepy face for breath taking shots 🙂 A+ for sure!

-Myriam S.  7/29/16
Check out our six month gallery on our website and call our Santa Monica portrait studio today at 310-391-4500 to schedule your photo session!
Be sure to follow us online too on Facebook, Instagram and our YouTube channel for behind the scenes videos and Day-In-The-Life Portrait Films!