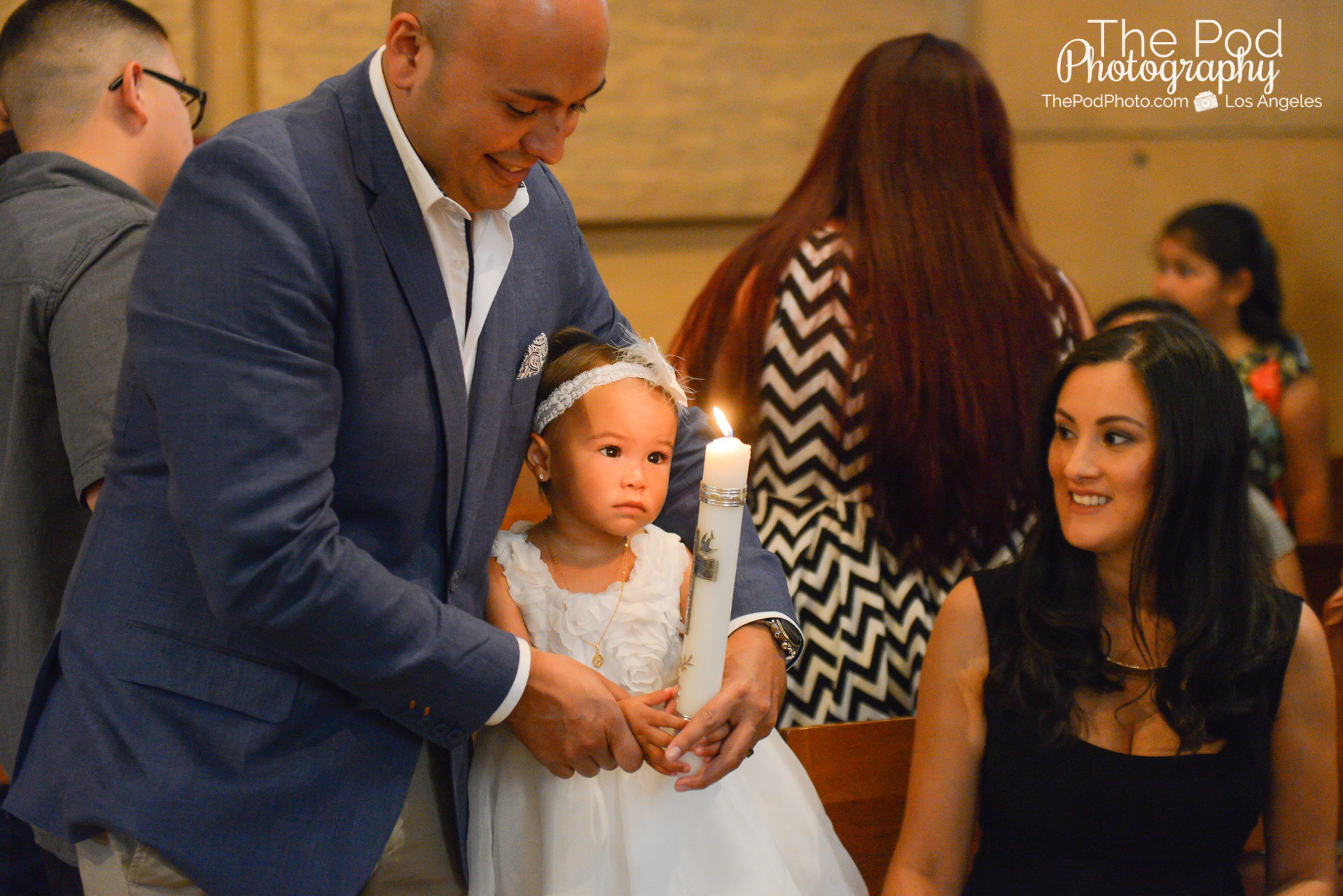 Baptisms are always a special milestone for families, but this baptism was extra special because three best friends wanted their children to all get baptized in the same service — so sweet!  Since they were all so close, the parents served as god parents for each other's child. It is so great that these parents who are the best of friends, are already creating wholesome and meaningful examples through these relationships for their children.
The baptism was held at Cathedral of Our Lady in Downtown Los Angeles, which is absolutely gorgeous. It's definitely a treat for those who attend church there frequently, but holy cow is it paradise for those of us involved in the arts googling over all the design work! As an event photographer , I loved having the contemporary architecture in the background of the photos while capturing all the key moments throughout the baptism, so I can't image how graphic designers and architects feel when they visit this church!
Emma, the girl in the trio getting baptized, has been a frequent visitor at The Pod starting with her newborn photo session to her cake smash photo session last year, so it was great to photograph another milestone of hers! Emma's parents prepped her for her baptism by gently dunking her in their pool everyday to avoid crying, come the ceremony and guess what- it worked! Emma was a rock star just treating it as a normal pool session as she became baptized. Prepping was a great call as it made for great photos!
It was so wonderful to see this kind and thoughtful family again and I have a feeling we'll see them again very soon!
Take a look at our website www.ThePodPhoto.com and visit the Events Page that has all the information you need to know about getting your event documented. You can also call the studio at (310) 391-4500 to talk to our Events Photographer and get your questions answered!