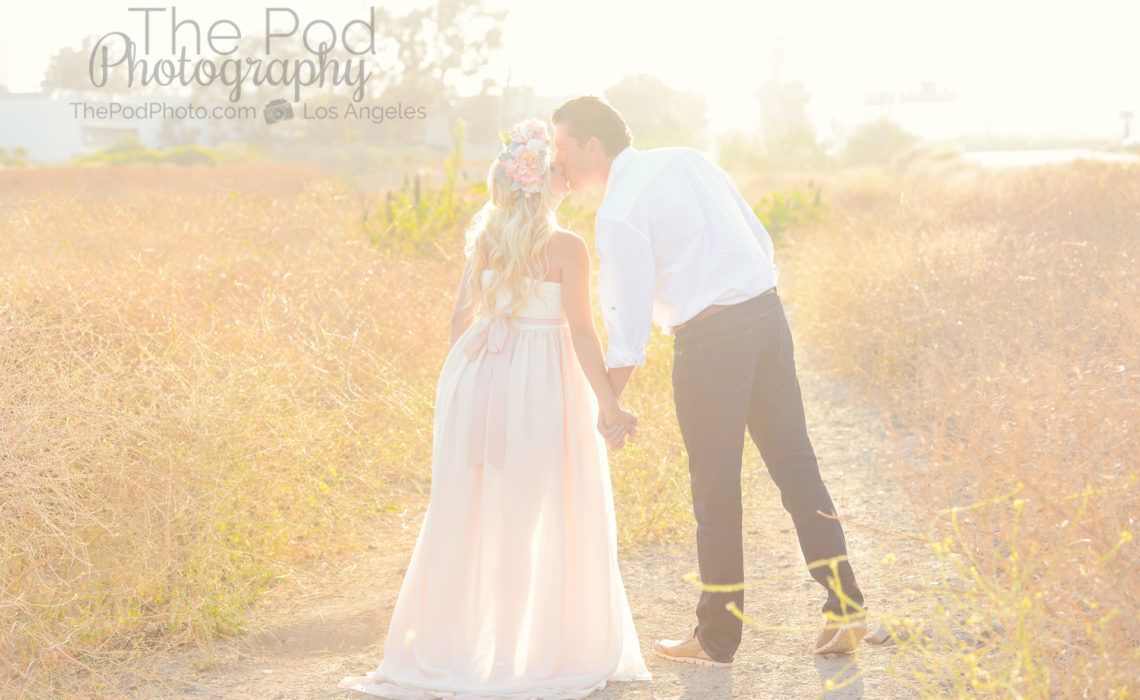 If you can't tell from out pictures – we are big fans of bohemian styled maternity pictures. I LOVE big flower crowns, flowy dresses, soft colors and couples in fields. Pregnancy pictures are meant, in my opinion, to be soft and sweet – like their soon to be bundle of joy 🙂
Here's what this lovely couple had to say on Yelp about their experience with our Los Angeles maternity photo studio:
"A HUGE Thank you to The Pod Photography for making our maternity photo shoot truly magical! We can't say enough about Erika & Leah for truly taking the time to capture beautiful moments & the love shared between two people celebrating their upcoming arrival! I would recommend The Pod Photography to anyone wanting to create amazing images on film to treasure with their family forever! God bless & a thank you again to the entire team working with us! We look forward to Newborn Sessions coming soon! Due date around the corner!! Our Sincerest gratitude, Amy & Matt"
For this hot mama-to-be's pregnancy pictures we decided that she needed a big, over the top headband for her pictures!! So, being the crafty gals that we are, we custom made this floral crown specifically for her. The vision was soft pinks and cream colors for the whole photo shoot – and we plan to bring those colors into the baby's newborn pictures as well. This mama looked stunning, and we had such a blast documenting her growing belly!
Our Calabasas photography studio is the perfect place to have your maternity pictures captured. Or professional pregnancy photographer, Erika, is a pro at posing and creating candid moments between you and your partner. Visit our website and give us a call at 310-391-4500!